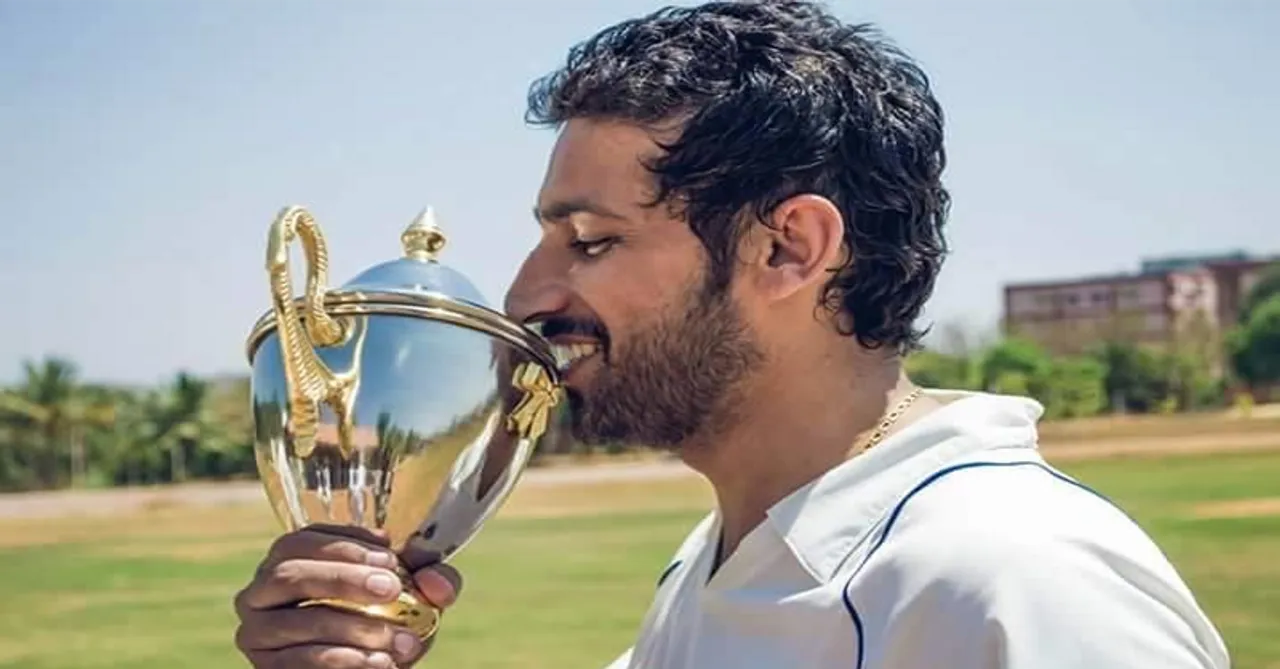 The "candle flame trick" video using a table tennis bat and ball by Vishesh Khanna had gone to 26.3 million views, making him a social media star. Read the journey of Vishesh Khanna from a corporate cricketer to a social media star!
With Social media spreading its roots all over the world, people have come up with unique ways to connect. Hence, creating such a unifying bond by playing "Gully Cricket" and filming "trick shots", Vishesh Khanna has received a lot of appreciation on social media. His "bottle cap challenge" and "candle shot" had gone viral within no time during the lockdown. Hence, Vishesh Khanna keeps on entertaining his followers with various trick shot videos and adventurous posts of his travelling. In an interview with Local Samosa, he said that he is very grateful to his organization (Genpact) for making him engaged in physical activities. Here's an excerpt from the interview.
1.How did you come up with the ideas of making cricket tricks?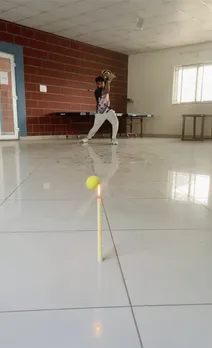 During COVID, I found that my friends had sent me short videos. Those included lip-sync ones and the trick shots on Tik Tok. So, initially, I found the lip-sync ones very interesting. However, only gradually, did I realise that it was not my core. I realised that mine was something related to Cricket which I used to play every weekend earlier. I also realised that cricketers post videos of "how to hit a six" and tutorials on "helicopter shots" but no one posts on "Gully Cricket" or trick shots. So, I thought what if I keep an object somewhere and then try to practise. Like, if a fielder is standing in front, how to play 5 meters on both sides of him. With all this in mind, I started with the "bottle cap challenge" and kept on improvising it after it received a good response.
2. Since your trick shot videos went viral, do you feel pressure to produce more such content now? 
Yes, there's always a pressure to think of "what to do now and next". Now, it is not about several views or number of people. It is more about how to keep people engaged. I can't keep doing the "bottle cap" anymore. So, now, going to the next level, thinking about "what to do different" is what a lot of influencers go through. So, right now, I am engaged with my daily routine of playing. But I always think of how can I film it. That's the only thing that I can do differently. Also, these ideas come naturally to me. I don't think much about it but I see things differently and want to film it like that. Even when I go to the ground to play with either kids or professionals, I seek for the chance to film it.
3. From an Assistant Vice President to a social media influencer, how does the journey feel like?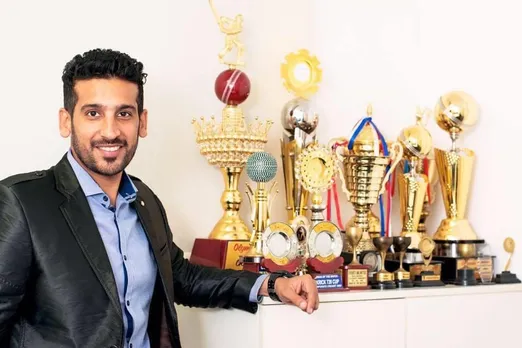 The journey has been great. Being in Genpact, at that position, I always had something to keep myself engaged with. I am very thankful to the organisation that I work for because that has given a platform to showcase the talent and always keep their employees engaged. There are a lot of activities that happen on the "sports level". So, if I am playing Cricket and Table Tenis for so long, the credit goes to Genpact as well. I also lead the Genpact Cricket team in Bengaluru. So, I was always active on Twitter and used to post videos there. It was just that, during the lockdown, I first changed the platform to Tik Tok, and then to Instagram.
4. Nowadays, social media is used as a tool to troll people. How do you handle negative comments?
There are many negative comments that I receive on my posts. When I posted the "Candle shot" video, people said that anyone can hit around a full toss ball (a type of delivery in Cricket). People also said that I have used a fan to blow the candle. So, it's quite common. I am used to it. Also, people find mistakes in everything. They are trolling Virat Kohli, so, who am I. But, then, I don't engage with them because they generally do it for attention. At times, it also becomes difficult and personal for which I post stories indirectly telling that what my views are related to the subject of trolling. I am a creator and I believe that to like or dislike my videos is on them.
5. What is your fitness routine? 
There are a couple of things. Earlier, I used to go to the gym every day before COVID but I was never involved in any professional training. I made sure that I was running twice a week. Along with that, I focused on reducing the sugar content in my diet. So, I don't eat much sweets or beverages. Also, I used to play Cricket on weekends which helped a lot in maintaining the fitness. Even now, due to my involvement in sports, it is like I am always involved in physical activity every time.
6. You keep on travelling to different places. What are your three favourite places to visit? 
For me, there is always a debate between mountains and beaches. My daughters and I love beaches but my wife loves the mountains. So, if I have to choose a mix of all these, I will go with Shimla and Manali. The second would be Goa due to my love for the beaches. And, the third would be Kerala, which is a mixture of everything.
7. Any place that is still in your bucket list? 
So, I have visited Manali and Shimla multiple times but I have never encountered light snow. In fact, we also have a holiday home in Shimla but due to our schedule, we always miss it. We always reach one day late or leave a day earlier of the light snow. So, that is something which is still missing from my travel experiences. 

Visit his Instagram page here
For more such stories follow Local Samosa on  Facebook,  Instagram,  Twitter, and Telegram.