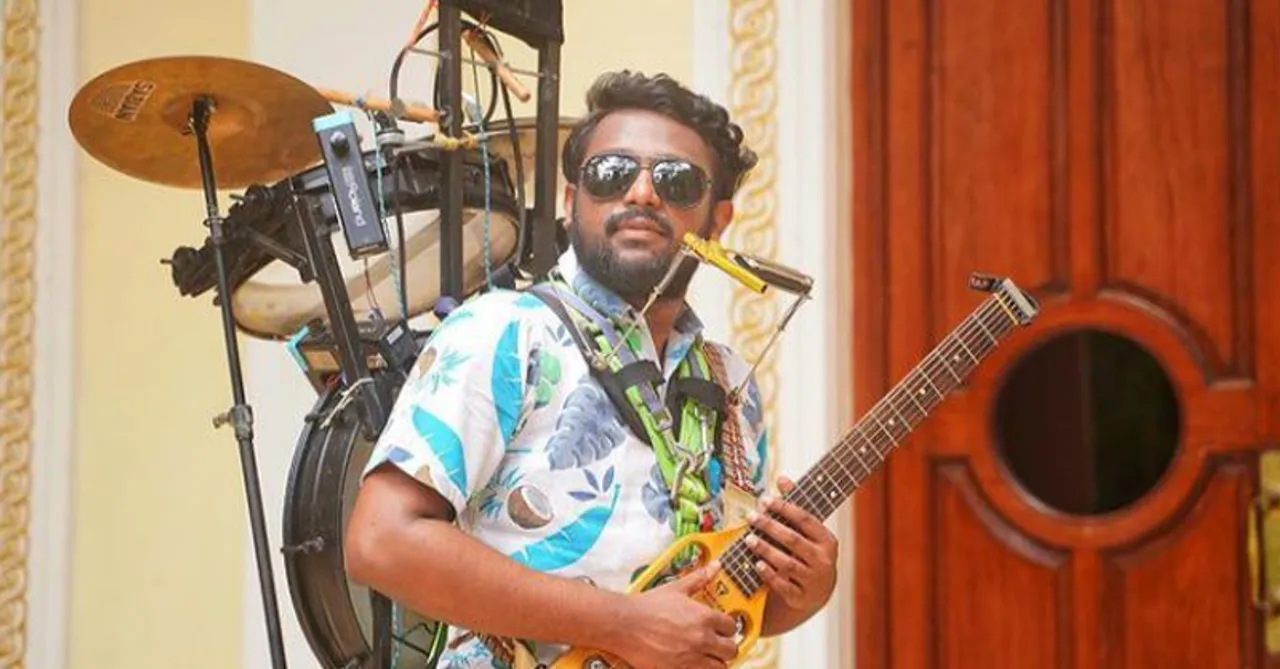 Be it ukulele, guitar, piano, flute, or any other musical instrument you can think of, you will find Gladson Peter, the one-man band, playing these together. Here's how he started his musical journey.
The three-year-old, who developed an interest in music by participating in the church choirs, had not even thought himself that one day, he would play 14 instruments, that too, all of them together! Gladson Peter, who goes by the name, 'Onemanband' is, no doubt, a one-man band of India, who is entertaining the whole country with his performance and music.
Hailing from Mumbai and being born in Tamil Nadu, the singer and songwriter Gladson enjoys a good fan following on social media platforms. He does not leave a stone unturned in making his fans drool over the music produced by him. Having been performed at more than 3,500 shows in India and abroad, Gladson is also a source of inspiration who battled many challenges in life. Out of all other instruments, the fourteen of them that he can play simultaneously are Guitar, Ukulele, Melodica, Swarmandal, Chromatic Harmonica, Diatonic Harmonica, Kazoo, Slide Whistle, Bass Drum, Snare Drum, Hi-Hat Cymbals, Crash Cymbal, Ghungroo, Shakers and other percussion instruments.
Journey of one-man band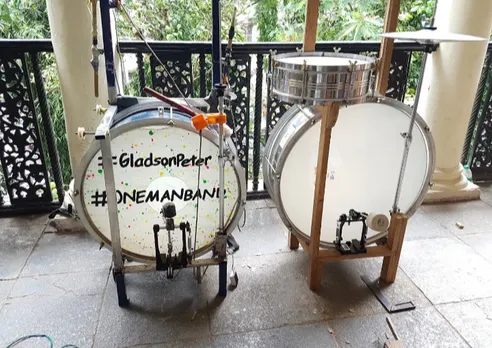 Since childhood, Gladson was fond of playing musical instruments, which started with him getting his hands on a toy keyboard. His father, who was a priest in the church, taught him the keyboard and the guitar. He would often find comfort in fetching spoons and other utensils from the kitchen to use as drums and other instruments. Not only this, once he had gone to buy the flute from a local flute seller on the street for Rs. 5, which marked the beginning of his flute-playing. "I was amazed to know how rhythms worked and wanted to know more about it.", Gladson recounts.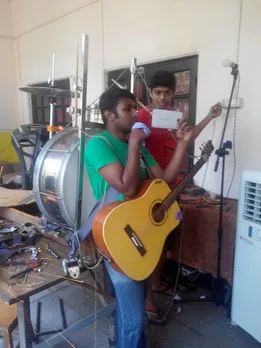 Likewise, Gladson kept on learning various instruments, and till the time he reached 10th standard, he had already mastered more than 30 instruments, out of which he majorly played Ukulele. However, his passion took a giant leap around his 12th board when he contained Pleural Effusion. "I was told by my doctor that nearly 60% of my lungs were affected and was advised not to play any musical instruments. I realized something was very wrong with me." the 22-year-old says.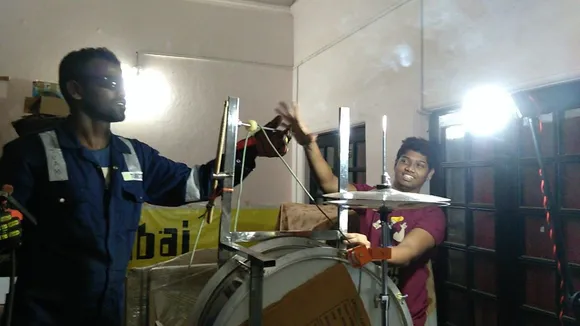 Due to the disease, he could not clear the boards even when attempting thrice. This fact broke Gladson from within. "I was left with no hope", he remembers. In 2015, when he was all disheartened and low on spirits, he saw a dream. As surprising as it can be, for anyone, he saw the drawing that he had made in Class 8th, which was of a man playing many instruments together. "Our teacher had told us to draw what we wanted to become after growing old. A lot of students had drawn their favourite movie stars, but I was not much aware of them. So, I drew a man who could play many instruments, because that's what I wanted to become. I saw that picture in the dream. It was like God came to tell me what I should be doing", Gladson says.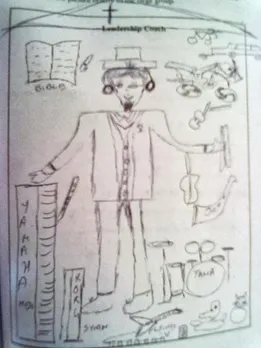 As he got up, Gladson could not forget what he saw. He immediately went to search for the picture he had drawn, and thanks to the new media technology, he found that picture on his Facebook! That was an important moment for Gladson. He had found his way. He put himself in the research work after this and finally, in February 2016, emerged as 'One man band' for the first time.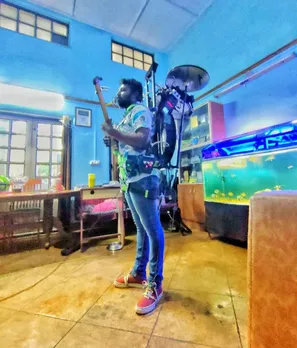 Even though he did not receive success initially, he did not lose hope this time and kept on working hard. Then, the time came for him to shine, and his music and videos started getting popular among people. Since then, Gladson has not stopped. He even got his own space in Bhandup, a place in the central region of Mumbai, but later shifted to home as the pandemic arrived. Unfortunately, his office caught fire, making him close it for good. Despite the problems, Gladson continued his journey with music, and now, around 800 students are also part of this journey through his institute, 'UkeXperience', where he teaches Ukulele since 2019.
Gladson loves to perform on LIVE shows than the virtual as he feels that interaction with the audience is necessary. "When I play the instruments, and see people being happy because of it, I feel, I have achieved everything.", the one-man-band says.
For more such stories follow Local Samosa on Facebook, Instagram, Twitter, and Telegram.