Roshan Di Kulfi is Delhi's one of the oldest eateries, and unlike its name, it has a lot more to offer other than just Kulfis. 
Ask anyone about what to eat at Karol Bagh, and they will probably tell you to try Roshan Di Kulfi! One of the city's oldest eateries, Roshan Di Kulfi, is something you can't miss if you are anywhere near Karol Bagh. This iconic Kulfi place has been running for the last 74 years, and you will see foodies gorging on their array of chaats, kachoris, tandoori snacks, Kulfis, and a lot more. But, what makes it even special is its legacy and history. Keep reading to know about it.
The history of this iconic eatery goes back to 1951 when Delhi was still developing. 19-year-old Roshan Lal Soni was selling dry fruits at that time with his brother, but then changed his mind and decided to sell Kulfis across Karol Bagh.
"He started as a street hawker, and then after 5 years of hard work, he established this shop.", says Ishan Soni, grandson of Roshan Lal Soni.
With time Roshan Di Kulfi became a favourite among the local people. One of the reasons behind its success was that it changed and modified itself with market trends and the preference of its customers. "He always thought about what people wanted. So, when he saw the demands of new cuisines and snacks in the market, he introduced them in his eatery. He hired new staff, and started selling dishes like Bhatura, Tikki chaat, and even renovated the shop.", he adds.
Currently, this eatery serves different cuisines like Chinese, north Indian, and snacks. Roshan Lal Soni started by selling Kesar Pista Falooda Kulfi, which is their most popular dish to this day. "People love it that the taste has not changed. Even though we have 5 flavours, this one is their favourite.", says Ishan.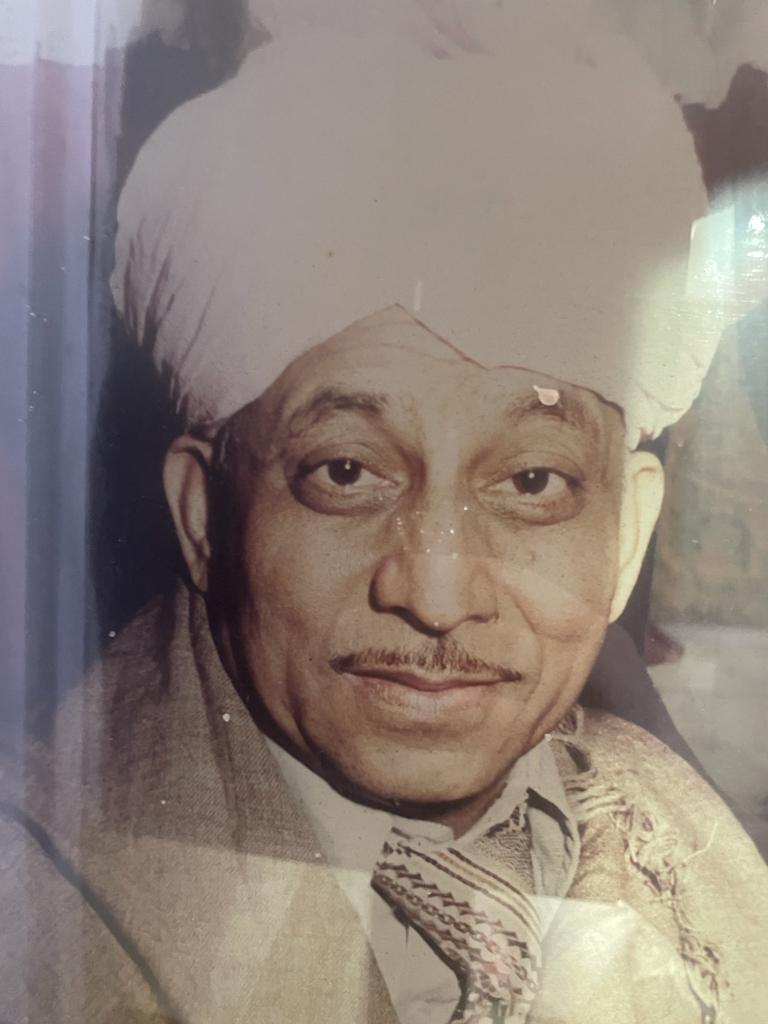 Roshan Ji's legacy was later taken forward by his sons, Joginder Kumar Soni (Ishan's father), Pradesh Kumar Soni, and the late Ashok Kumar Soni. Over the years, these siblings have tried their best to ensure the quality of the food. Their hard work seems to have succeeded, as Roshan Di Kulfi is still standing tall in Karol Bagh. 5-6 years back, we converted it into a 3 storey building and added different cuisines. That was the happiest moment for all of us. We still serve authentic Punjabi food and we never made changes in the recipes. That's why people come back because we never compromise on our quality ", says Ishan Soni.
Ishan Soni joined his family business when he was just 20 and has many happy memories with it. "Every day is special, and I can't really pick one. But yes when we inaugurated our multi-storey shop, I felt really happy and proud.", he adds.
In these 74 years, Roshan Di Kulfi has seen Karol Bagh, unlike anyone. It has seen the customers happily enjoying their Kulfis, and also seen them suffering in a horrible incident. In the year 1997, Roshan Di Kulfi found itself as the epicenter of one of the two bomb blasts that happened at Karol Bagh. The blast took place in the customer seating area, causing the death of one, and the injury of several. The eatery was also badly damaged. Roshan Lal Soni spent the next few months working late at night to ensure that the renovation work was completed as quickly as possible. However, they did not close the shop and it kept on offering Kulfis.
Over the years, the eatery has even served personalities like Kapil Dev and Late. Atal Bihari Vajpayee. It has recently opened a branch in Rajouri garden and would like to add more such outlets all across Delhi. Now, that we know about the legacy of this iconic eatery, we can't wait to visit them in Delhi.
Where: 2816, Ajmal Khan Rd, Block 34P, Beadonpura, Karol Bagh, New Delhi.
For more such stories follow Local Samosa on Facebook, Instagram, Twitter, and Telegram.
Comments
comments