Winter is a season of sweets, be it Gajak, or Gajar ka halwa, we know you love each one of them equally. So, this winter, get ready to explore Delhi for these 10 winter sweets.
Dilli aaye or meetha nahi khaya? And even if you have already eaten a few, check this list of top 10 winter sweets to try in Delhi that you should not miss and update your to-eat list!
1. Gajar ka Halwa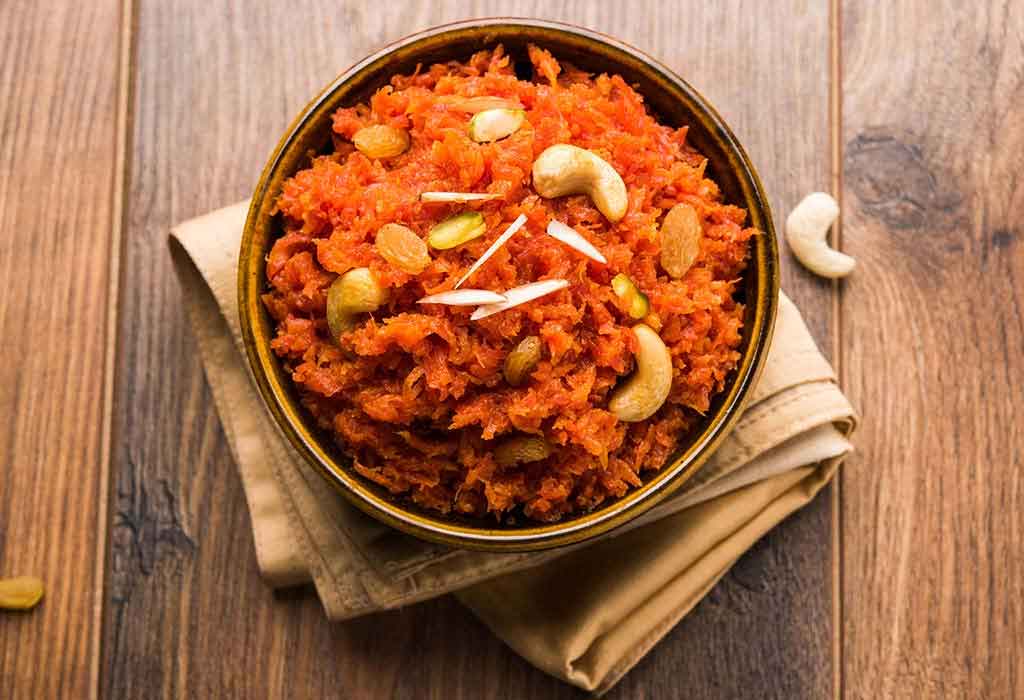 This list can't start without one of the best meetha we have. Gajar ka Halwa has to be on top as it's loved by almost everyone. Eating it warm with your friends and family will always be cool, and the more ghee and nuts it has, the more delicious it becomes. And we know where you can buy the best Gajar ka halwa that is doused in pure ghee.

Where: Chaina Ram, Chandni Chowk
price: Rs.640 (Per Kilo) Onwards
2. Gajak/Chikki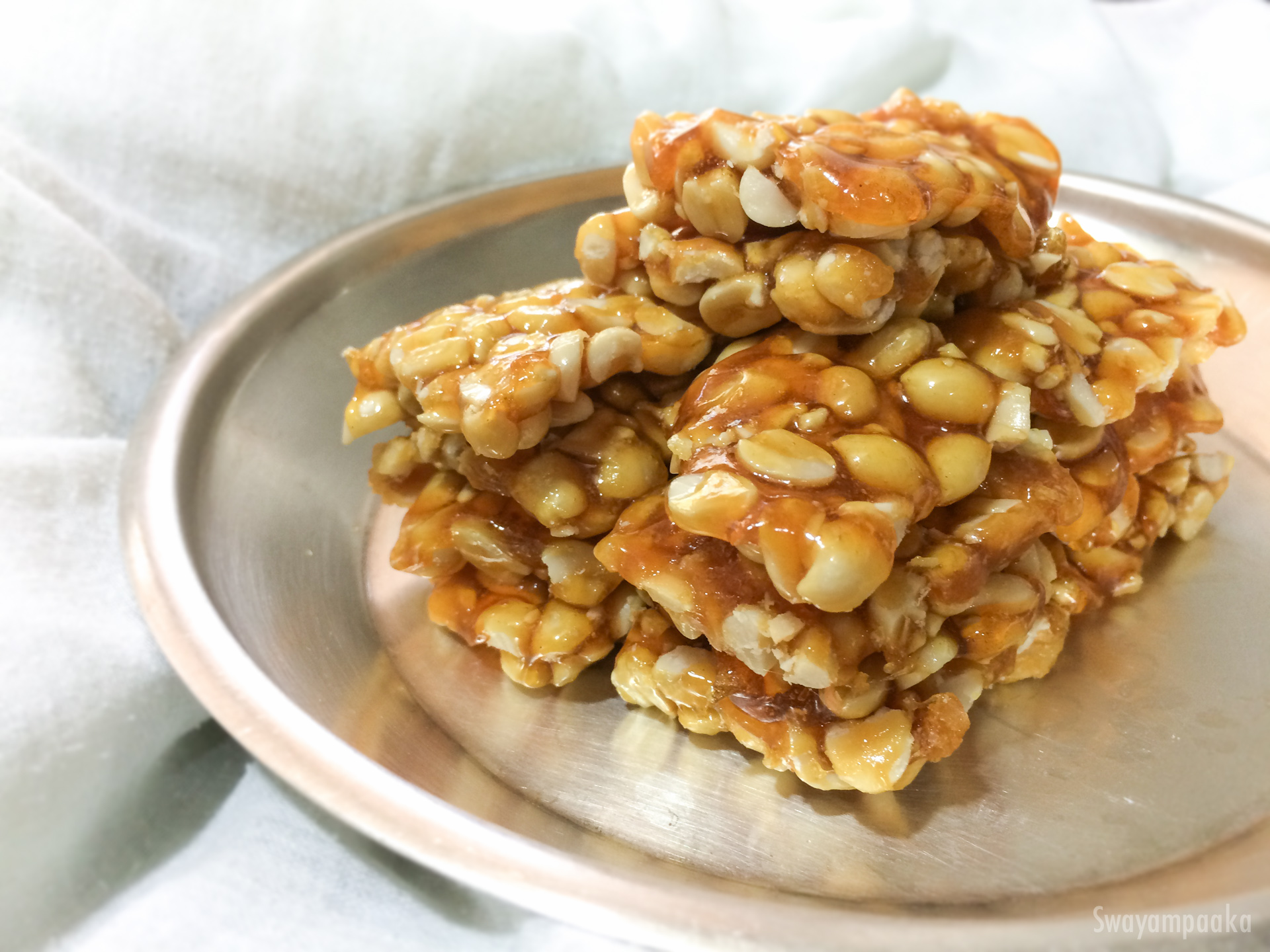 Well, a lot of people confuse both of these sweets as one, But there is a difference. Both have the same shape, but the chikki has solid peanuts and gajak doesn't. But one similar thing is that both are equally yumm, and one of crispy winter sweets in Delhi.

Where: Kanwarji's , Paranthe Wali Gali, Chandni Chowk 
Price: Rs.300
3. Daulat ki Chat
Considered as Indian souffle, Daulat ki chaat is all creamy, packed with flavours, and is like a small landscape of foam. It is as light as a snowflake, and blended with sweetened mawa, topped with extra khoya and a pinch of a saffron mixture. Daulat ki chaat is something that will melt in your mouth, and you'd too become a fan! Be it any season, daulat ki chaat is a must try.

Where: Rakesh Kumar Babu Ram – Dariba Kalan, Chandni Chowk
Price: Rs.50
4. Jalebi
These Jalebis are filled with sugar syrup or Chashni and tastes amazing when eaten Garma garam, with something spicy, we say Samosa? Having warm and crispy Jalebis in Old Delhi will always be nostalgic. And many shops in old Delhi sells delicious Jalebis. 

Where: Old Famous jalebi wala, Chandni Chowk
price: Rs.500 per kg
5. Petha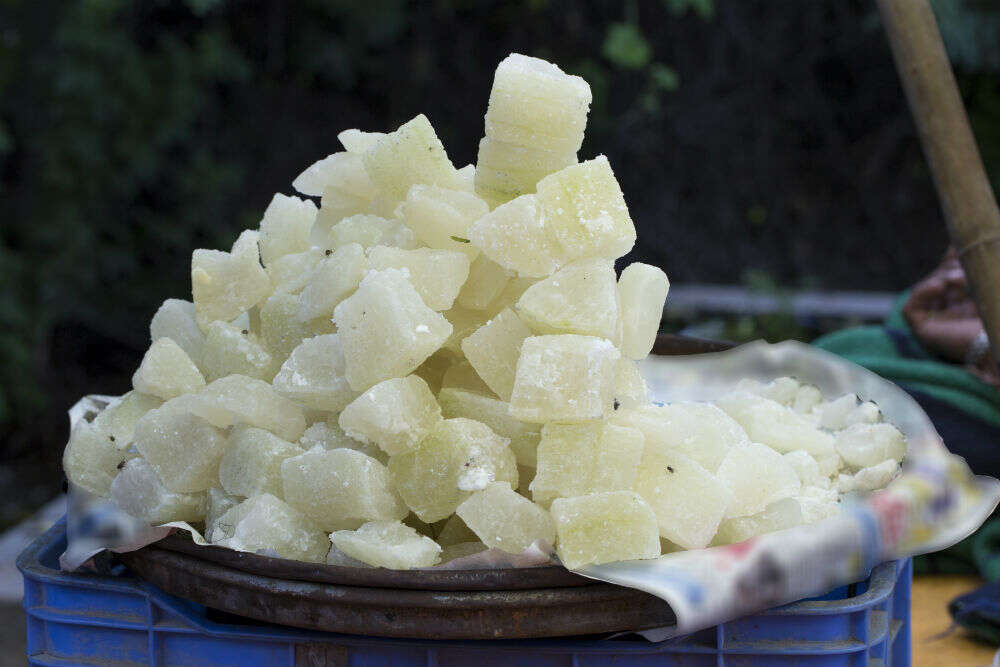 Soft, squishy, and chewy pethas are usually eaten dry, and really do not need anything else. Pethas are coated with sugar and are nothing but juicy. Though it was originated in Agra, but Delhi is also serving these chewy treats!

Where: Panchi petha
Price: Rs.170- Rs.300 (Depends on the flavour)
6. Shahi Tukda
A royal Mughlai sweet, made with bread that is deep-fried in ghee, which is then rested in thickened sweet milk and topped with a lot of pistas. Eating a plate of warm Shahi Tukda would be a heavenly experience in Dilli ki Sardi! Here's where you can try this warm bliss.
Where: Cool Point, Near Jama Masjid
Price: Rs.60
7. Moong Dal Halwa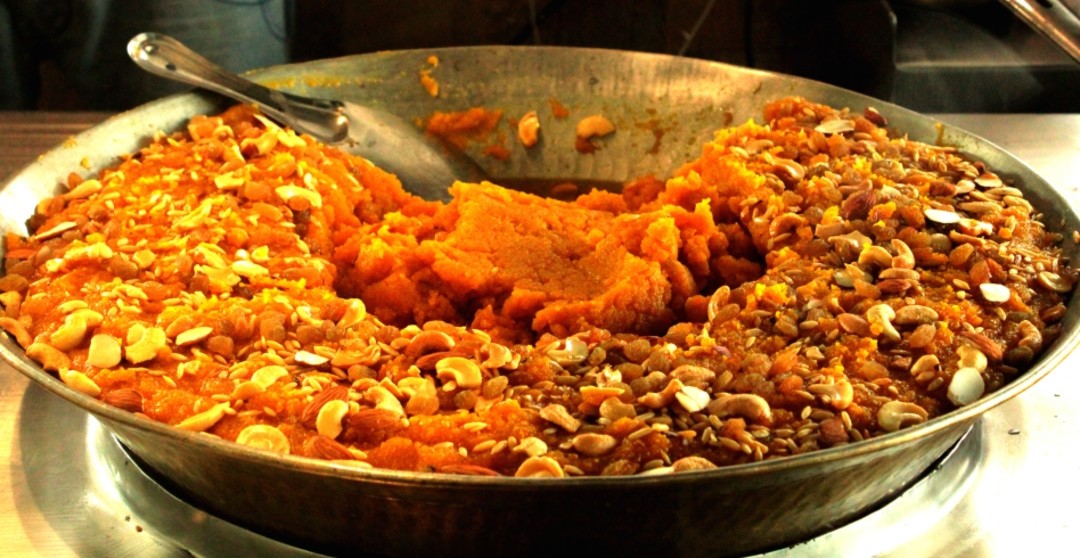 Another halwa you wouldn't want to miss. Moong dal halwa has a mouth melting texture, a soothing aroma that makes it one of the best winter sweets. It's not as meetha as other sweets on the list, but that's what makes it more appealing. On some winter evenings, all you need is a cup of tea and a plate of freshly made moong dal halwa. 

Where: Churuwala Marwari Halwai in Chandni Chowk
Price: Rs.680 per kg.
8. Karachi Halwa
Primarily made of cornflour, ghee, and sugar, Karachi halwa stands out for its bright, vibrant orange colour, obtained from saffron. It's not grainy like other halwas, but all chewy with its jelly-like form, and tastes delicious! It is indeed one of the best winter sweets in Delhi.

Where: Chaina Ram sweet shop, Chandni Chowk
price: Rs.260 per kg
9. Rabri and kulfi
There is something special about eating cold sweets like ice-cream and kulfi in winters. It has another charm to it. And so, one should definitely try this combination of Rabri and Kulfi. Go out, wear your sweater, and even gloves, because it's gonna be very cold!

Where: Roshan di Kulfi, Karol Bagh
Price: Rs.125
10. Hot chocolate with marshmallow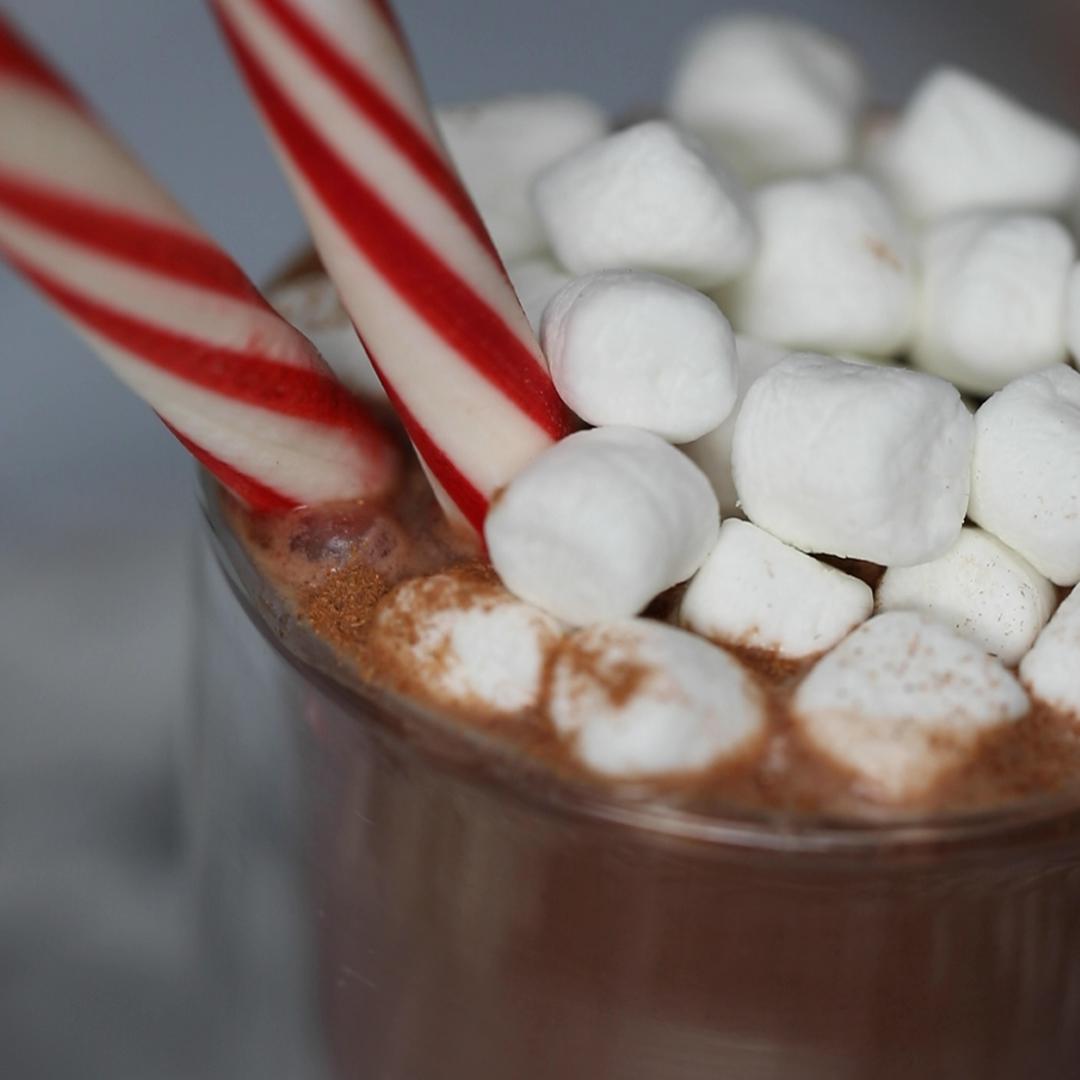 If you want to know what heaven feels like, then you need to try hot chocolate with fluffy marshmallows. The marshmallows will melt in the cup, making your drink thicker and creamy. And you know what, posing with that cup in your hand, and pretending to look somewhere, will always get you an amazing photo! So click and enjoy the warmth of hot chocolate with marshmallows.

Where: Elma's Bakery, Hauz Khas Rd.
Price: Rs.450 onwards
For more such stories follow Local Samosa on Facebook, Instagram, Twitter, and Telegram.
Comments
comments