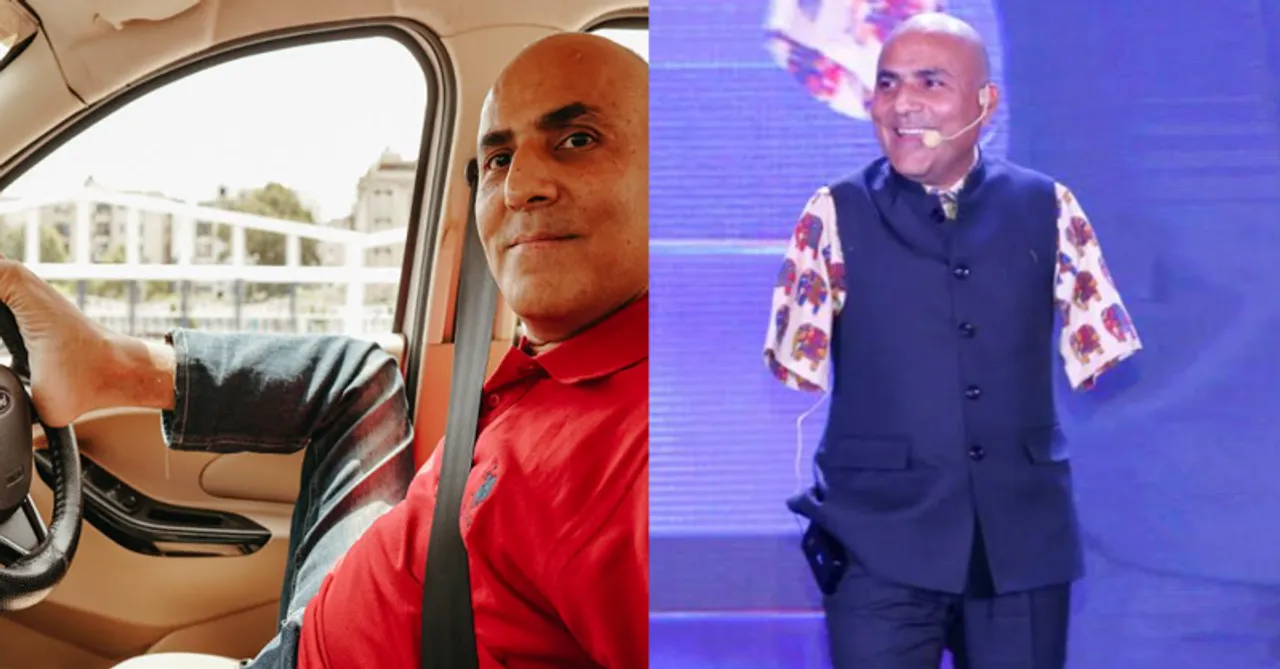 Vikram Agnihotri, a 51-year-old from Indore is the first Indian bilateral upper-limb amputee to get a permanent driving licence. He is also a car racer, along with being a swimmer, footballer, gym enthusiast and an aero-modeller.
He can write, type, brush, shave, swim, change clothes, play football and most amazingly, drive cars, just like any other person but with his legs. As Vikram Agnihotri believes in overcoming challenges, the list of his activities knows no end, making him the first upper-limb amputee in India to have received a permanent driving license and secure a name in the Limca Book of Records.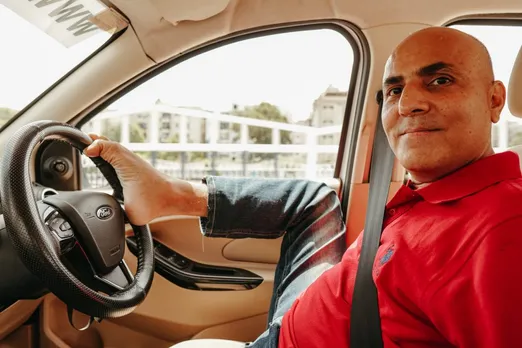 The major reason behind his ability to master all the tasks is the fact that his family, especially his mother, never let him believe that he was different from others. "My parents never broke down in front of me and always made me do all those things that any other person could do.", the 51-year-old from Indore says.
The turning point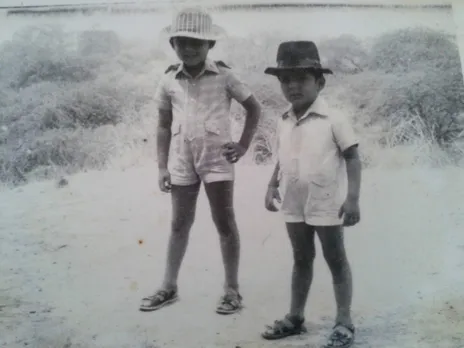 Born in 1970 in Gwalior, Vikram was always a healthy child. His family includes his father, who is an IPS officer, mother, and elder brother, and they shifted to Raigarh when he was 5 years old. Everything was normal, until one evening in June 1977 when Vikram, along with his friends, went up to the roof of a nearby house to play. The house had high tension wires and guard wires with which Vikram came in contact while swinging. Within seconds, a spark took place, and his hands were charged with 11,000 volts of current.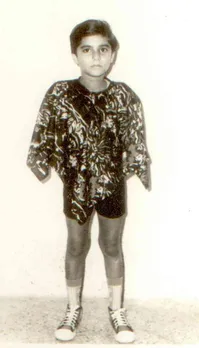 He was immediately taken to the hospital in Raigarh but later got shifted to a hospital in Mumbai. His hands had to be amputated. But his parents never showed a sign of worry in front of him. "I was fortunate that I had shoulders. I used to play in the hospital and the doctors and nurses would also play with me.", Mr. Agnihotri says as he recalls the incident.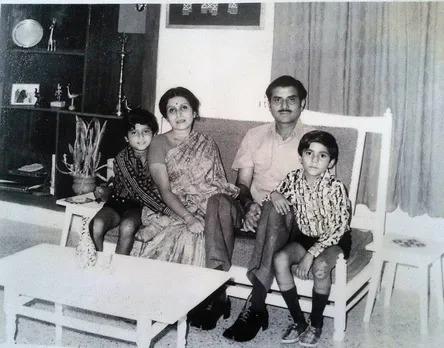 When he got discharged from the hospital after three months, his family went back to Raigarh. However, rehabilitation centers were not developed in that city back then, making his father take a transfer to Mumbai, and Vikram started going to a rehabilitation center in Hajiali, a place in South Bombay. Meanwhile, his parents made sure that he goes to a regular school and not a special school, along with his brother.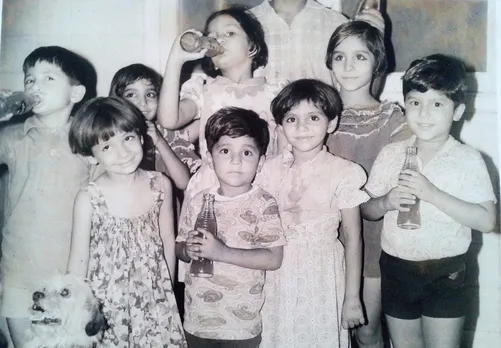 Mr. Agnihotri remembers the old days and says that he can not be thankful enough to his mother for always motivating him to play with other children so that he could develop confidence again. "Those children, and the people around, never made me feel that I had become helpless. I believe that if you have the willingness to accept yourself, the whole world accepts you", he says.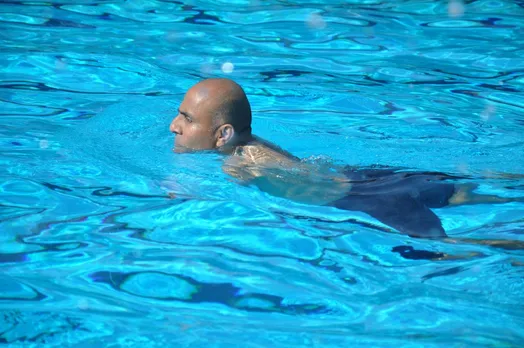 During this time, an acquaintance approached his mother and told her how it was possible to use legs for daily activities. Even though learning this new habit irritated Vikram, his mother never gave up on consoling him. Apart from that, his parents even tried to motivate Vikram through indirect ways. "I remember, they told me that my brother was going to learn swimming to which I said that I would go too. My parents knew that I always wanted to do what my brother was doing, and they utilized this chance to motivate me.", Mr. Agnihotri remembers.
It was not the end to what Vikram's parents could do for him. His mother even went on to talk to Former Prime Minister Late Indira Gandhi when she had visited the rehabilitation center at Hajiali so that she could help her husband get posted to London for better treatment of Vikram. Fortunately, she helped them, and the family shifted to London and later to Bonn, Germany. Vikram studied at common schools, even at these two places, due to his parent's efforts.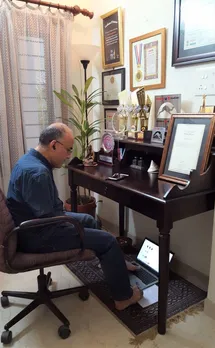 After a few years, the family came back to India and settled in Indore where Vikram completed his graduation in Commerce and Masters in Economics. As he touched 23 in 1993, he ventured into a gas agency and into manufacturing garments, which ran for 6 years, and a mini steel plant that ran for another 6 years. By this time, Vikram was getting invites for talks and was even attending it.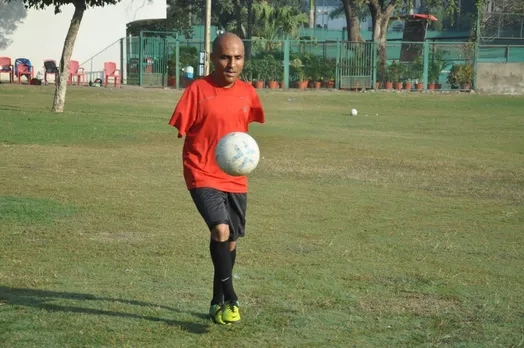 Thinking about how can he help other people, he started his NGO named Vital Spark Welfare Society in 2014, now under the initiative, 'Winners in life', to work for the welfare of disabled people by conducting "motivating talks" for them. On the other hand, it had become a routine for Mr. Agnihotri to practice football and enjoy with his friends who used to come to pick him up for parties and other events. In the same year, he also enrolled himself in the LLB program. However, his life again took a turning point when he shifted to another house in Indore, which was far from the central point of the city.
The racer and the winner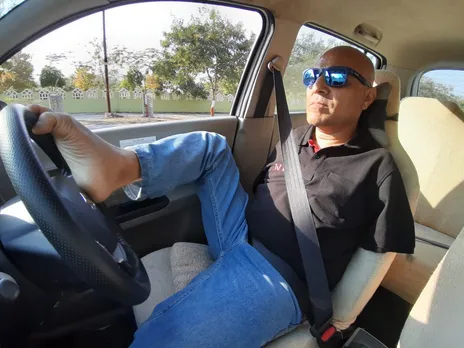 Due to the distance, Mr. Agnihotri hesitated in asking for help from his friends to pick him from his house. He used buses to travel to the central location so that his friends could pick him up from there to the football ground. This made him think of a substitute for him, which could be nothing else than driving a car. He made up his mind to learn driving, and with the help of his friend, he learned it and even bought an auto geared car. He checked for the Motor Vehicles Act and noticed that the law did not prohibit people with disabilities from driving, and it was on the RTO to decide about the license.
He reached the RTO, and as the officers got to know about Mr. Agnihotri's desire to get the license, they told him that no such license was ever issued to a disabled person. However, on insisting to check the driving skills before making a decision, the officials agreed and even issued him the learner's license for the time being. But Mr. Agnihotri reached out again for a permanent license and was rejected on some technical grounds provided by the law.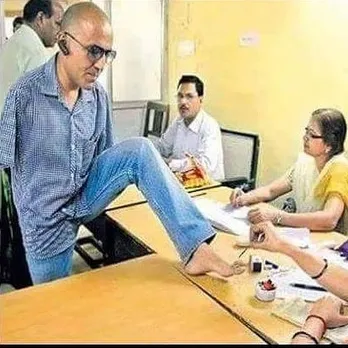 Nevertheless, he did not give up and consulted a person in authority for help who was aware of Mr. Agnihotri's skills and abilities. Finally, after 15 months of struggle, he received a permanent license in 2016, and the Motor Vehicle Act got amended, giving people with disabilities the right to obtain a permanent license. The achievement did not only make him happy but also got his name in the Limca Books of Records.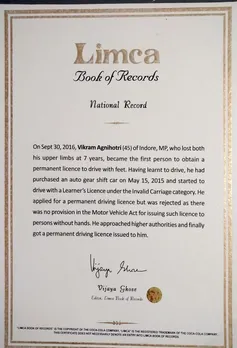 It was not for Vikram Agnihotri to stop here. He received an invite to a car rally named FMSCI Malwa Adventure 2017, and went ahead for the race with a navigator, and received the First position in the Car Amateurs category! This is how his journey to being a car racer started, and he also participated in the Desert Storm Motor Rally in 2018 and came third in the professional category with just his Maruti Celerio! He received the cash prize for Rs 15,000 and a standing ovation from everyone present there. Since then, he has participated in 6 events.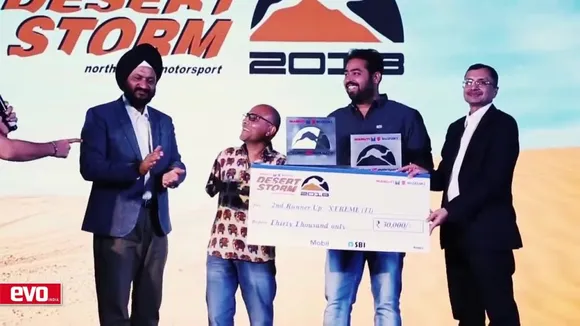 Now, Mr. Agnihotri is popular as a car racer. He has many accolades to his name, including National Gaurav Award 2017, National Excellence Awards 2017, Dr. Batra's People's Choice Award 2018, Malwa Ratna Award 2019, Rotary Institute Dare 2 Dream Award 2019, AIM Foundation Shourya Award 2020, and the most recent Cavinkare Ability Mastery Award 2021. "Success should never be misunderstood by the definition given by the society. Overcoming challenges by thinking that there is no going back what makes a person successful in their lives." , he says.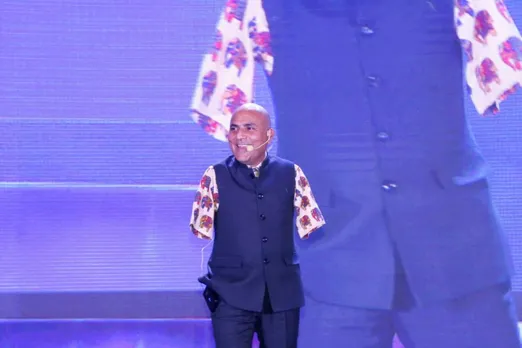 As he lost his mother two years back, Mr. Vikram Agnihotri is trying to capture his mother's efforts in a storybook with caricatures for children. The name of the book is, "Look maa, no hands."
For more such stories follow Local Samosa on Facebook, Instagram, Twitter, and Telegram.