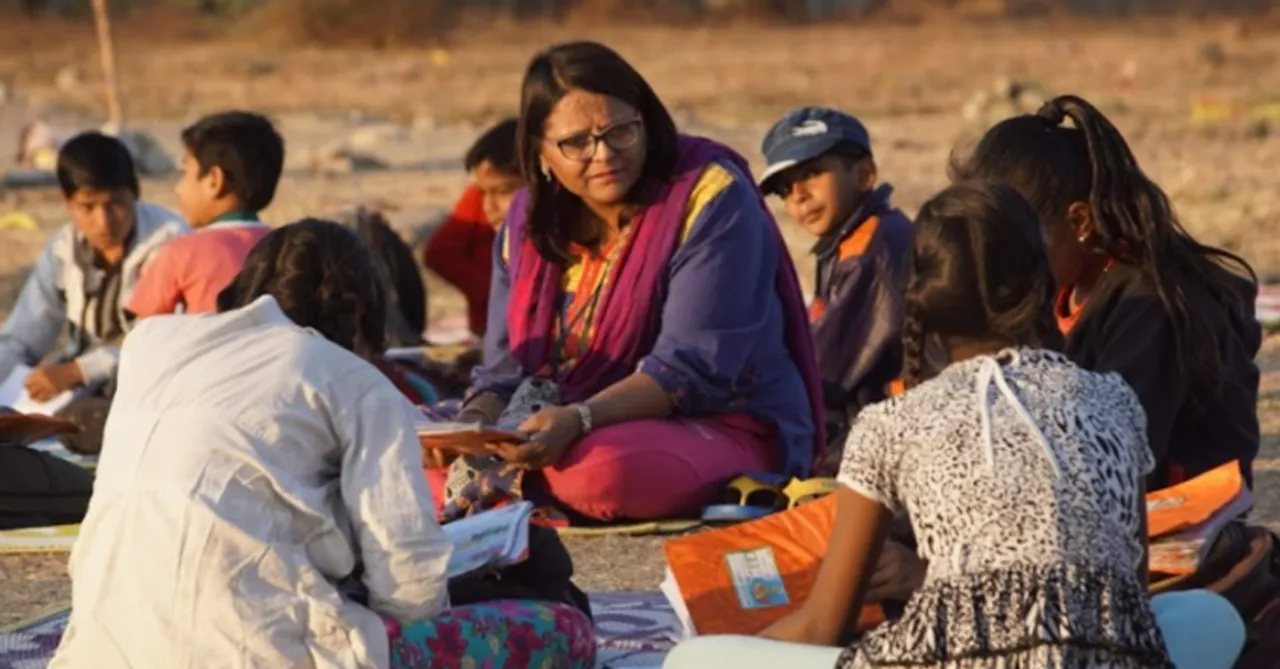 Dr.Lalita Sharma who was then working as an assitant professor, decided to teach slum kids for free, after she saw a few children in uniforms and shabby clothes involved in antisocial activities. Being an educationalist she could not see them playing with their future, and made her mind to do something about it.
On the 10th of January in 2009, Dr.Lalita Sharma sat with 8 slum kids in her sitting room and started teaching them. This one lecture was about some very basic lessons, like asking them to clean their nose, comb their hair, to wear clean clothes to many such similar things. This one day was the result of the hard work of 4 long months and began when she saw a few kids doing some anti-social activities.
Dr.Lalita had recently moved to her new home at Indore's Vijaya Nagar in 2009 and saw a bunch of young teenagers and small children from a nearby slum gambling, street fighting, and loitering aimlessly. Being an educationist for 18 years, it was a painful sight for her to see the children tamper with their future. "I couldn't ignore it as they are the future of the country. It did hurt me a lot.", says Dr.Lalita Sharma, an educationalist and the founder of the NGO 'Abha Kunj'.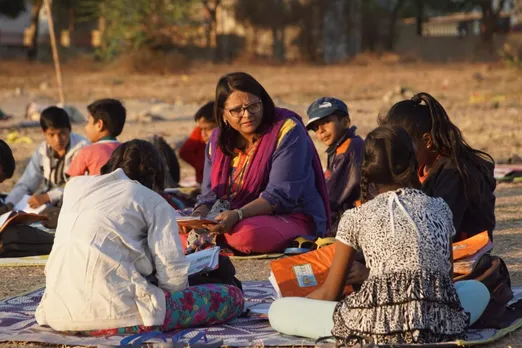 Dr. Lalita initially reached out to the slum kids, but when it did not work out, she took a step ahead and tried convincing their parents. This also did not work, and Dr.Lalita was left disappointed. " Whenever I would go closer the kids, they used to run away. Everybody scolds such children, and so I couldn't catch hold of them. The next phase was about making a team with my husband and other friends and talking to their parents. But everybody had only one question and it was what will they get by sending their kids? It was a very disappointing phase. But in my mind, I had decided that I will bring a change.", she says.
Dr. Lalita stood by her goal and then reached out to the local vegetable vendor and her laundryman. She asked both of them to send their kids to her place and told them that she will teach them for free. They both agreed, and finally, on the 10th of January, 2009, she started teaching them in her own house. In no time, these 8 kids told their friends about their fun classes, and due to this mouth publicity, Dr. Lalita got many other slum children. Gradually, the number of students grew, and she had 90 students sitting in her porch area, learning from her. Since that day, Dr.Lalita has tutored over 5,000 kids, including school dropouts, migrated kids, and slum children.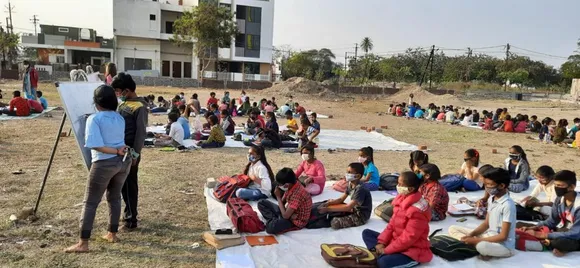 "There is a road in front of my house and there is another road on the backside. People generally used to commute through the back road, but when they saw the kids sitting and studying they changed their route. Now we don't have any traffic on that road anymore.", she explains.
Gradually, when more children started reaching out to Dr. Lalita for free education, and the number grew from 90 to 300, her home and even the porch were not enough. She then decided to use the public space and started taking her classes in the gardens. "We cleaned the garden and shifted our classes. We even worked on the fencing, and made it safer for the children.", she says.
Today, her initiative covers 5 different localities in Indore, and students can be seen sitting on mats, under the shade of the trees planted by previous students, studying passionately. "Our classes are not only for literacy. It's a holistic approach. Value education happens once a week, where they learn by doing and performing activities. Every week virtues are also given and we teach them through songs, dance, drawing, and storytelling.", says Dr. Lalita.
Later, through her NGO, Abha Kunj, Dr. Lalita Sharma took her initiative to new heights. Every year, more than 480 students, including the dropout and migrated students, enroll in her classes. Many old students have now joined her and have become Teacher didi and Teacher Bhaiyya. "They feel special as now others are looking at them, and they also have a sense of serving people.", says Dr. Lalita.
Many kids are yet to be enrolled in schools, and so Dr.Lalita even helps them by getting their admission done and fees deducted. "They are 13-14 years old and are not yet enrolled. So, I help them with it and prepare them to give exams. I go to school and talk to the principals and help them with their admissions.", she says.
Her ex-students, who are now working with her, tutor these children and even conduct multiple workshops. "We have workshops on personality development, grooming, marketing, resume making, and more.", she adds. With various workshops and a holistic syllabus, Abha Kunj is definitely a holistic environment for these kids.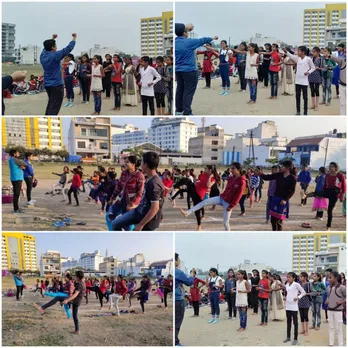 Other than these activities, Dr.Lalita has also ensured that there is positive and happy learning happening at their homes too. That is the reason why for the last 3 years, she has been conducting group discussions and activities with the mothers of these kids almost every week. " I believe that a similar happy environment needs to be at home also. So, we sit with their mothers to discuss the importance of education. We take up different themes such as unity and backbiting. I ask them to speak up and they end up talking about so many good things.", she says. With this initiative, she has seen a very positive change in the localities. She says that the tension and chaos are not there anymore.
Before founding Abha Kunj, Dr.Lalita was working as an assistant professor as well as a visiting faculty in many reputed colleges, but one day something happened that made her left her job and focus purely on her initiative. " I was teaching and it used to be very hectic since I had a back problem. One day, I told my girls that from next week we won't continue and we won't be having any classes. I remember all of them got up and said it's okay. They told me that I should take a rest, and they will come to see me. Some of them were even crying! And, that touched me so much that I left my job.", says Dr. Lalita.
In 2017, Dr.Lalita Sharma founded her NGO Abha Kunj to make things more systematic, and today it is educating over 500 students annually. Currently, they have 32 groups of students and over 200 volunteers who tutor them in open-air classrooms (public gardens). Her students are from different age groups, and she even helps graduation and post-graduation students too. Last year she started 'Mohalla' classes for kids who weren't able to attend digital classes, and there are 22 such centers, and the volunteers in their respective localities are running them. " As we had taught them many things, I didn't want them to forget that. Today we have 400 students in our Mohalla classes.", she adds.
What started in Dr.Lalita's sitting room has now reached many homes. Her students have surpassed the emotional, social, and development barriers to learning to become nurses, marketing executives, engineers, and more. Local Samosa wishes Dr.Lalita Sharma good luck, and we hope to see her shine in the future!
For more such stories follow Local Samosa on Facebook, Instagram, Twitter, and Telegram.