TNW-The Natural Wash is a Delhi-based skincare brand that offers an extensive range of hair care, skincare, and body care products that are cost-effective, and chemical-free taking its inspiration from Ayurveda!
Inspired by their grandmother's natural beauty secrets and ambition to provide chemical-free natural products made with age-old recipes, TNW-The Natural Wash was started by Akshit and Shivangi Goel in 2019.
Abhishansa Mathur was in conversation with Akshit Goel, co-founder of TNW-The Natural Wash, to explore the journey of starting his brand with his wife.
Can you tell us something about yourself?
Driven by the same philosophy and work ethics, Shivangi and I felt the need to introduce something natural and co-founded TNW-The Natural Wash at the age of 21. The initial array of products in TNW-The Natural Wash included soaps like charcoal, potato rice, and oats and honey soap. We have now introduced other products and are experimenting with more.  
Apart from these, our brand has been known for Toners and Face Washes as well. When we started working on the idea, we initially started with our family members and friends as the customer base. We are a staunch believer in "If our family and friends can't use it, our customers will not experiment with it either." 
Most of our articles are created by age-old recipes bound together to form essentials that the customers need. We further plan to notch up the awareness factor and switch towards a healthier, greener lifestyle with natural products and thus boosting our brand passionately across the map.
Please share the What, When, & How of TNW- The Natural Wash?
The idea of TNW-The Natural Wash popped up when Shivangi and I just graduated from college and were brainstorming ideas about how to start a new venture of our own.

Regardless of coming from a well-off family, I prioritized my independent venture and did not engage in my family legacy. I thought of getting involved in something I could call my own instead. I brewed my passion to introduce this venture rooted in the core of India. Shivangi joined me in my entrepreneurial journey as she always admired the natural beauty of her grandmother, who possessed beautiful blemish-free bright skin even in her old age.

My inspiration for chemical-free natural products and Shivangi's admiration for her grandmother's natural beauty encouraged us to bring natural products into the spotlight and reflect their significance as they were being used from time immemorial. We pondered upon the fact that women in that era stayed naturally beautiful, and we came across the observation that it was because they used natural products such as Multani mitti or turmeric. We were discontent with the fact that everything that we use today is made out of chemicals. So, we decided to do this the greenway and take a pledge to use natural elements in our venture and bring back the era of unadulterated products. This new beginning led to the foundation of TNW-The Natural Wash in September 2019.
Can you walk us through your journey so far?
We have had quite a journey from creating a natural portfolio for our initial customers to scaling up with their feedbacks. We further used their reviews and responses to create top-of-the-line skin, hair, and body products. We've not only had a lot of people criticize our products but also the idea as a whole. However, we took it positively and worked on our brand to offer a range that they could not refuse even if they reviewed it skeptically. It helped us bring to the market premium quality products produced by binding age-old recipes via a contemporary approach. We integrated Ayurveda, herbal ingredients, and new-age technology and research in a unique formula patented by TNW-The Natural Wash.
Looking back at the journey, I can say that we have just scraped the tip of the iceberg. We are sure about reaching new heights with TNW-The Natural Wash.
 What are some challenges that you faced while running TNW- The Natural Wash?
Hardships and failures have been known as the key to success. Entering a business without any formal education of the industry, limited financial resources, and no employees to work together was definitely challenging. But both, Shivangi and I, faced the teething challenges with grace and worked together relentlessly to turn things in our favour.
For instance, ingredient suppliers refusing to work with us since no one was interested in working with such low quantities was tough. Even today, I remember carrying weighted cartons and bags to save just some rupees in freight charges. Shivangi and I used to dry the herbs in sunlight,\ every day, for a minimum of two hours, then stir the herbs continuously as we did not have the finances to afford an herb drying machine or hire a person who could do it for us. After the initial two months of our stint, we almost thought of giving up. It was tiring to face all the hurdles alone. But our never-giving-up attitude and perseverance stopped us from backing out, and we continued to hustle. Just trying to motivate each other and giving ourselves reasons to continue each day has been our mantra ever since. Now when we look back, our efforts and how far we've come are a testament to what we've accomplished. It is a constant source of motivation for us and our employees.
Give us some background on your sourcing of raw materials and manufacturing of the final product?
Our main mantra has always been to support the Make in India movement initiated by the Indian Government. All our ingredients are sourced locally from farms situated all over India. Farmers are always paid in advance and even before the farming of corps. This way, we establish a business fully run-on trust.
Our final manufacturing takes place in dedicated manufacturing units for different products. After getting packed, the products come to our warehouse in Delhi, and from there, we ship them all over India.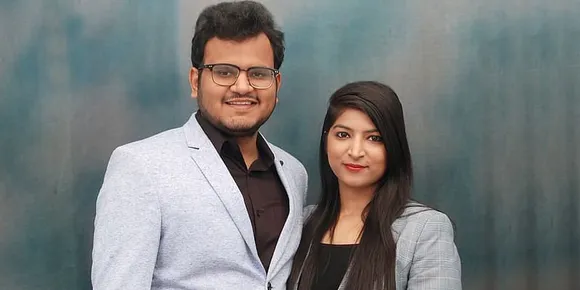 Would you mind sharing TNW- The Natural Wash's milestones to date?
From selling our products in close groups of family and friends to shipping 2500+ SKUs every day all over India is a milestone. From having no employees to having an office team of around 50 professionals is a milestone. Having zero in sales in lockdown to ending the FY2020-21 with 10cr in revenues is a milestone. Moreover, having a loyal customer base who reorders from us regularly is something that not every company can achieve, and we really feel lucky to have such a customer base. As part of our corporate social responsibility, we are affiliated with an NGO. A part of each product that we sell goes to the NGO. The NGO and TNW team together plant trees and give back to mother earth. It motivates us to keep doing better for the planet we live on, and I would like to count it on the list of our milestones.
What according to you makes TNW- The Natural Wash stand out amongst other brands?
TNW- The Natural Wash is a personal care brand for skin, hair, and body care products focusing on Ayurvedic modality. These products have undergone deep research and are an amalgamation of Ayurveda, herbal ingredients, and modern science. Moreover, our brand has always endeavored to provide a one-of-its-kind experience to its customers with best-in-class, clinically tested beauty products. We package the secrets of the Earth and the magic of nature in our products and focus on our customer satisfaction and acquisition rather than just profits.
How are you using social media to promote your homegrown brand?
We have a family of 202K+ on Instagram. Special deals curated for Instagram only are provided regularly. We take customer complaints and suggestions from Instagram also. New products are being developed after taking suggestions from our Instagram family. Influencer marketing is a great tool these days, and we are using it to our full capacity.
What is your 5-year plan for TNW- The Natural Wash?
It is only justified for beauty standards and lifestyles to fluctuate with time. Thus, making the beauty industry an ever-evolving industry, we are expecting it to grow by an average of 5.2% each year from 2020 to 2023. According to the current numbers, skincare is thriving: facial skincare makes up 19% of the beauty industry. All these factors bring in new opportunities to grow. We plan to seize this opportunity to increase our product portfolio twice as much in the current financial year. We intend to launch and add an array of about fifty to sixty new products this year. These new products will include health care, baby care, and cosmetic products. We will release our baby-care and health care range in September this year. We intend to enter the B2B market and expand into international markets by next year.
Apart from making our beauty range better, we also plan to foray into offline and international markets next year.
As per revenues, we currently have a target of 40+ cr in revenues for this financial year. We are heading towards it with full force. For the next financial year, the target is to have revenue of around 80+ cr.
Can you share your business model with us?
Our business model is D2C. We ship our products all over India from different warehouses situated throughout the country. Our main warehouse is in Delhi. Customers can order our products from our website and from almost all the key e-commerce portals. Right now, we don't have offline visibility, though we are exploring this space. We will soon launch our products in the offline markets also.
One advice/suggestion you'd like to give aspiring entrepreneurs out there.
Addressing the new Generation-Z, I'd say they need to take our brand as an example of everything achievable. Since there are no shortcuts to success, you need to set your goals right and work towards them with consistency. Working throughout the day and facing a lot of setbacks are pretty normal to achieve something great. You need not fear the market as the market will have to accept you. It will give you a chance if you provide customers with valuable services or products. Therefore, focus on becoming a problem solver rather than just a creator.
If you are planning to get something from TNW-The Natural Wash, don't forget to check out their Rose Water.
For more such stories follow Local Samosa on Facebook, Instagram, Twitter, and Telegram.