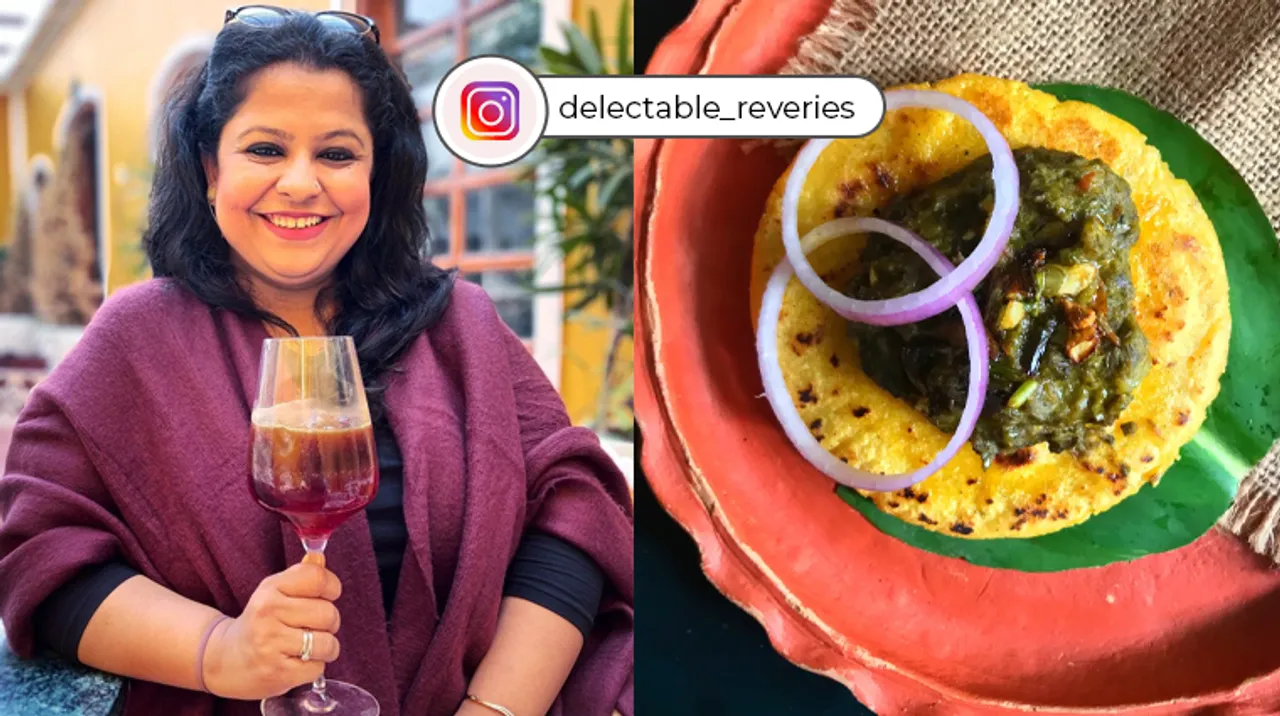 Vernika Awal, aka Delectable Reveries, is a food and travel writer and an independent journalist. Through her blog 'Delectable Reveries', she has been narrating stories, long-form commentaries & recitations on food, travel, and personal musings for the last 8 years.
"I was always interested in the culinary arts, but more so in the cultural aspect of it. I like to cook, but it is mostly everyday cooking for myself. But what I enjoy the most is in-depth research and committing myself to learn more about why we eat, what we eat and how it all came to be.", says Vernika Awal, who started as a city journalist before becoming an active food blogger through her venture Delectable Reveries.
Around 4 years back, Vernika began working on the concept of #DelectablePunjab, through which she aimed to document the culture and cuisine from her home state of Punjab. " With more and more being talked about the state in reference to the new-age loud music and drug issue, this is an attempt to highlight the deep-rooted rich culture, before it is lost to time. For this topic, I have been running the series on my Instagram feed under the hashtag, #DelectablePunjab. I have also been working on how the partition of 1947 impacted the eating habits of the displaced communities.", she says.
In this series, she also chose to talk about vegetarianism in Punjab. " Well, believe it or not, almost seventy percent of the state is vegetarian, and dishes like "butter chicken" and "dal makhani" find no place in our kitchens," mentions Vernika. She was encouraged by her followers on social media to talk more about this topic. Vernika gradually saw many joining her in the movement and telling her stories from their childhood in Punjab.
"The most overwhelming experience was the day when I received a mail from a seventeen-year-old girl living in New Jersey. She said how following my work on Punjab and its cuisine has made her appreciate her roots more. From a girl who used to shy away from her identity, today she proudly proclaims that she is a Punjabi. There was also that one time when a Pakistani follower messaged me on Instagram. We talked for hours about our shared culture rather than the divide that we have been brought up with.", says Vernika.
Another delicious cuisineAnother delicious cuisine that she has explored is the iconic 'Parsi Cuisine'. For this, she met Kurush Dalal, a professor of archaeology, who runs Katy's Kitchen in Mumbai. "Kurush told me that the Parsi cuisine has evolved over the last 1,000 years, absorbing the use of Indian spices. Gujarati cooking styles have had a big impact, and so have Portuguese imports.", she explains.
Other than these two, Vernika has dug into many other Indian cuisines. Talking about the Indian culinary heritage, she says, "India as a country has a very rich heritage, and culinary heritage forms a very big part of it. To understand evolution, one can actually study how we have evolved in our eating habits and patterns. Food is not just about consuming dishes, but also about consuming geographies and cultures."
Further sharing her thoughts on the contemporary culinary heritage of the country, she feels the refocus on regional cuisine and highlighting it to fit the contemporary age is the best part about it. "One of the best uses of social media has been to create and raise awareness about the regional Indian cuisine and bring it to the forefront and the masses. It's heartwarming to see restaurants like The Bombay Canteen, who've been leading this movement from the front.", says Vernika.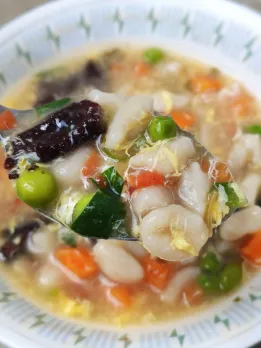 During her food journey of over 8 years, Vernika has come across unique recipes and unforgettable meals. But, her definition of the word unique, is something different. "I wouldn't call it unique, because what is unique or exotic to me, might be normal everyday food for someone. So it is my knowledge of the cuisine and the constant learning that keeps me going. Currently, I am obsessed with Kaudi, from the state of Sikkim, an Indian pasta kind of dish, where the homemade pasta shells are dunked in a flavoursome broth. It has vegetables and meat, depending on your preference.", she says.
With Delectable Reveries, Vernika has covered many projects, including working with a few celebrities too. Reminiscing about one of the most cherished and challenging projects, she says, "I worked on my first book project in 2020. It was for Twinkle Khanna's Tweak Books. It was the first book under the publication, called What's In Your Dabba. I curated, styled, and did the photography for the book. We had around 60 recipes in the book. It took me a total of 4 months to test each recipe four times before finalizing it for publication and then to shoot it at home.", she says.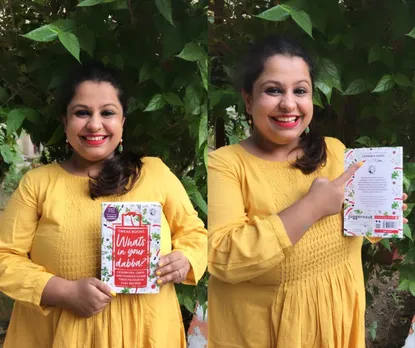 Quick 5
1.Your favorite Indian food stylists?
I am very fond of the work by Reethika Singh, Sweta Biswal, and Deeba Rajpal.
2. Your favorite Indian chefs?
I'd actually like to mention a few of my favorite home chefs here - Jasleen Marwah for Kashmiri cuisine, Nitika Kuthiala for Himachali cuisine, Marina Balakrishnan for Kerala cuisine.
3. Cities that everybody should explore for their food?
Amritsar, Lahore, and Kolkata.
4.Three things you would say to aspiring food journalists and writers?
Food writing is unique for involving all the senses of a reader. Other beats, such as fashion and technology, do not necessarily involve all of the senses. So when you are writing, make sure that your words are able to make an intangible experience tangible for a reader. 
5. What is it that binds Indian cuisines together?
The variety of our spices and a shared history. 
For more such stories follow Local Samosa on Facebook,  Instagram,  Twitter, and Telegram.