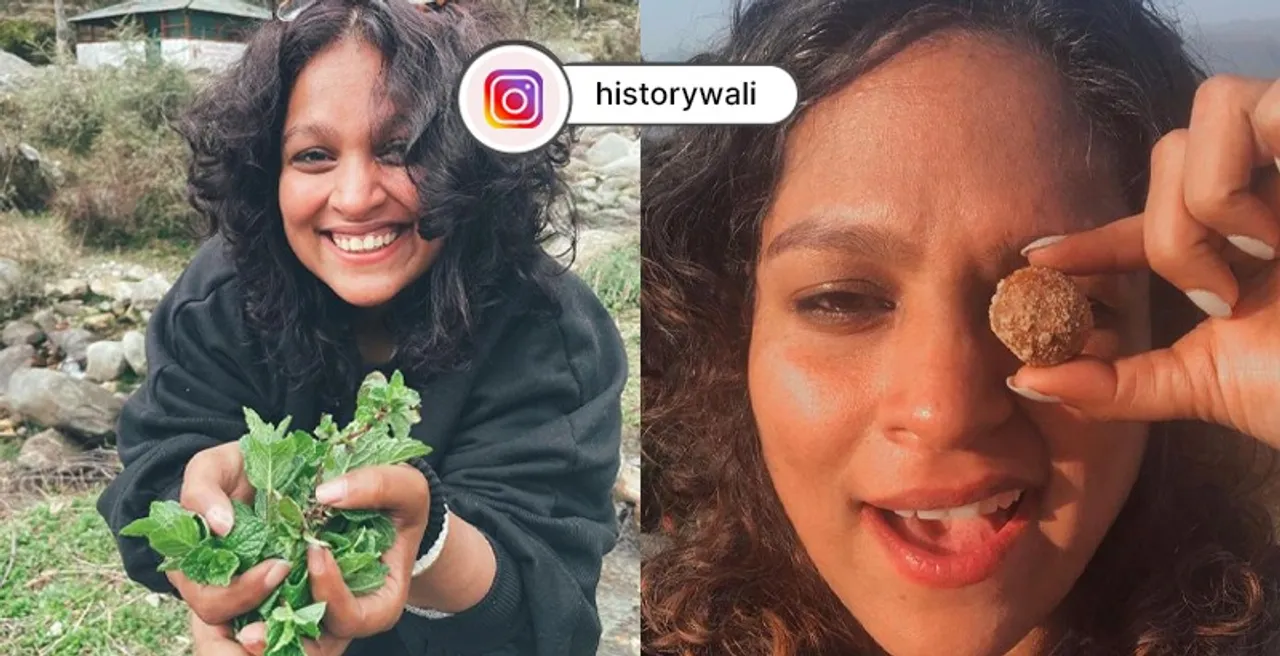 With over 200 hours of broadcast video content to her credit, Shubhra Chatterji, aka History Wali, is a name that carries a world of Indian food with her. With successful shows like The Lost Recipes and Chakh Le India, Shubhra has captured the vast Culinary Culture of India with her travel-based non-fiction programming and visual essays.
Shubhra Chatterji had nothing to do with food except for eating until 10 years ago. In 2011 she was given her first TV show " Chakh Le India" for NDTV and since then Shubhra has not stopped. " For Chakh Le I was travelling around the country for good 2 years and that's how my journey with food began. Slowly the interest developed from what people are eating to questioning why they are eating and what are they eating.", says Shubhra. For the last 10 years, she has been making various television shows around food, has explored almost every state, has eaten many hidden gems that it's nothing but foodspiring. 
Shubhra's inspiration for exploring the food comes from the fact you are what you eat. In her recent series History on a plate, she has portrayed how food is not just food, but how it also has an ability to connect lives. " With time I have realized that what you eat becomes your identity. The history of humans has been written by the food. Something as recent as the pandemic, also began because someone ate something bad. So, if you'll investigate, and understand, you'll know that the history of humans has been written by the food.", she adds. 
Her show History On A Plate started as an experiment during the lockdown but people loved it so much that Shubhra ended up filming 100 episodes of it. " I was travelling around the country shooting people in their homes and more before the lockdown. But during the pandemic, I couldn't do that. I was getting restless by sitting at home in Bhopal. So, I thought of doing something online. I called a few friends and asked if they'd be interested to come live with me to share their food stories, and they said yes. I had planned it for just one week initially, but it was so well-received by the people that we ended up doing 100 episodes.", she says.
This 100-episode long series is a must-watch for everybody and not just food enthusiasts. There are exciting stories that are more than flavors and cuisines. The series showcases humanity, culture, and many hidden facts along with food. " My favourites were the partition episodes we did on undivided Punjab and Bengal with Ragini Kashyap and Surendra Das. It was about trauma, displacement, discrimination, and a lot more.", Chatterji mentions.
Other than filming and exploring food, Shubhra is also a part of a very interesting project. During the lockdown, Shubhra and her husband, Anand started Tons Valley Shop which is a market for produce/ products sold by the people of the Tons Valley in Uttarakhand.
"That also is a lockdown baby. As it is in the very remote area of Uttarakhand, the only income that the people had was because of tourism. So, when COVID-19 happened, they started suffering. We then thought of coming up with something which can bring income to their pockets. Here everybody is a farmer and every family grows their own crops on their farms. So, Tons Valley Shop is a place for the local people to earn money from the surplus produce they have.", Shubhra says.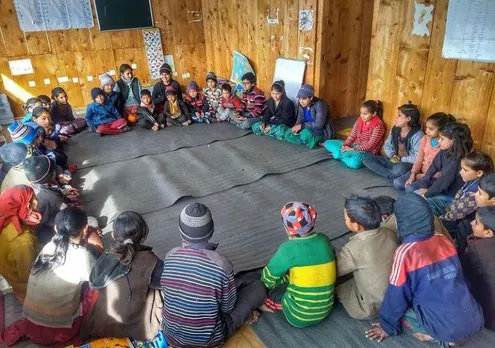 Along with the Tons Valley Shop, this power couple also runs an NGO 'Kalap' in 37 villages. " It started very small with an afterschool with kids and adults. We used to train them in language skills, English speaking skills and more. There was a severe need for the hospital too. There is only 1 hospital for all these villages with one MBBS doctor. So, we started a primary health center. Later, during the pandemic, we came up with a COVID-19 care centre too.", she adds.
While working in this COVID-19 care facility, Shubhra and her team organized a food drive and hosted Langars. " I remember being in the langar kitchen one day, and suddenly food took on another meaning for me. I saw it as something that was healing people. My perception of food changed that day. It used to be something delicious, something I would travel for, read, and whatnot, and then suddenly it became basic sustenance. The fact how it is helping people heal it just struck me.", Shubhra says.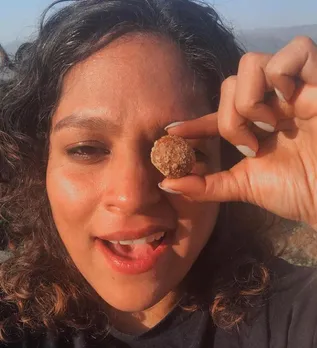 For the last year, Shubhra has been living in the Tons Valley in Uttarakhand. She feels that the valley and the entire Uttarakhand is incredibly peaceful, and there's a lot more beyond the beauty. "Once you get over the beauty of the mountains, you realize how tough life is, and I have learned so much from the mountains.", she says.
Talking about the food of this beautiful state she said, " People talk about the Garhwali and Kumaoni food, but there's a lot more to Uttarakhand. There are micro cuisines here. The food changes every 15 km. For example, the dishes in the Tons Valley have influences from both Himachali and Uttarakhandi cuisnes. There are many dishes that you would not find in another part of the state. Nobody here makes Jhangore ki kheer, instead, here people eat Goshua, which is similar to Gujiya. It is a puri and has a sweet filling. They boil it and it's delicious. ", History Wali explains.
Tons Valley is indeed very beautiful. The snow-capped mountains, the rivers, and the picture-perfect greenery make it a must-visit. Shubhra Chatterji loves it too and suggests visiting a local home and eat traditional food here. "Go and explore untouched meadows and frozen lakes on high altitude. It's an experience! Also, don't forget to check the local farms and to pick your own apples.", she says.
The local cuisine of Tons Valley is heavenly. The rajma here has the local chora masala, unlike the regular rajma paste. It's a root that grows in these parts. While talking about regional food, Shubhra mentions, "The laal bhaat made from the red rice is just too good. I am also a fan of Baadi which is made with flowers and cooked in hot water. Once it becomes a lump they knead it. They make a depression in the centre and put hot ghee into it. You have it with namak, and it's delicious.".
Also, if you are in the Tons Valley during the winters, don't forget to gorge on their epic Kandali ka saag. Shubhra says this recipe uses the Bichu Buti plant as its main ingredient which stinks. The local people cut it from a distance and pick it with tongs, and they burn off the metals and then cook it.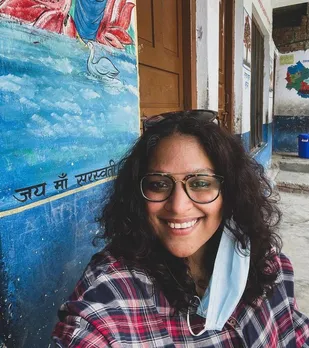 Shubhra has an experience of more than 10 years in the field of food. She is definitely an Indian food dictionary.
You can sense an immense fervor in her voice when she talks about the culinary heritage of India. " Our traditional culinary culture is a very sustainable and zero waste culture. The more I understand it the more I appreciate it. Everybody now is going gaga over zero waste, but we have been doing it for years. There is very little waste that comes out of the Indian kitchen. Look at all the preservation and fermentation that we do, it's totally incredible!", Shubhra states.
The old culinary practices fascinate Shubhra, while the contemporary culinary culture excites her. " I am very happy by the fact that we seem to be going back to our roots. There is a very strong interest that is there in this generation. People are crazy to try new things. Everybody is trying to understand what local cuisine is, and this interest in food very interesting.", says Shubhra.
With over 200 hours of video content to her credit, Shubhra Chatterji still feels that the first always remain special. " I have a bias for Chakh Le as it was my first food project. While The Lost Recipe has really helped me grow and understand the culinary culture of India. However, it was very difficult to do the research for each recipe. There are very few people in India who specialize in food history and anthropology. A lot of it is folklore and stories. There have been times when there was no conclusive evidence and we had to say this what people believe. So, that's enlightening. ", she explains.
Before getting lost in the world of food and taste, Shubhra was writing for films. And after catching up with different flavors, she is back to writing and has written for an upcoming series, ' Feels Like Ishq' on Netflix. "Joydeep is someone I know since my first day in Bombay, so when he called me, I said yes. It's been an interesting experience. Since it happened during the lockdown, we were not sure, whether it was going to happen or not. We were not very sure if we should address the COVID-19 pandemic in the story. We were writing this when the world around us was changing so we were not sure how to navigate that world. So, it has been a lot of work.", she says.
Shubhra, aka HistoryWali, is currently also working on her first book, Rasa (on the history and stories of Indian food), which will be published by Hachette India. She has also combined her interests and experience to create HistoryWali, a content creation and curation company that offers services in content creation (Web/TV), and curated heritage tours and experiences that are unique. Check her foodilicious world here.
For more such stories follow Local Samosa on Facebook,  Instagram,  Twitter, and Telegram.