"The light, as if it was a candle flame, could be seen in the picture but in reality, there was no light and just coconut trees in front of us," says Archana Bora, who started Travelmynation along with her husband in 2016.
"It was strange. The light, as if it was a candle flame, could be seen in the picture clicked by Vidur, but in reality, there was no light and just coconut trees in front of us. We knew it was not the dysfunction of our camera but we never understood what it was," Archana sighs as she speaks about the beginning of Travelmynation, a travel blog run by her and her husband.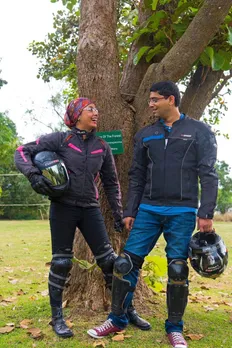 Travel blogging might have become common now, but just a few years earlier, it was still finding its roots in India. Hailing from Bengaluru, Archana Bora, and Vidur Pandit, like any other travel enthusiasts, were thus, not very sure about starting a travel blog back in 2016 but used to post a few pictures from their trips on Instagram. Hardly did they know that something was coming their way which was going to move their decision.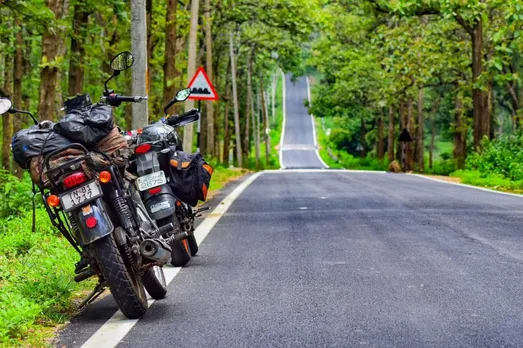 One weekend, the duo decided to go to Coorg, a town in Karnataka. One of their friends joined them too, and they went to a place to stay. It was inside a coffee plantation and was surrounded by greenery and animals passing by the area. The travellers could hear the sound of Drongos clearly, and see four cottages that were built in the style of huts, popular in Estonia and North Russia.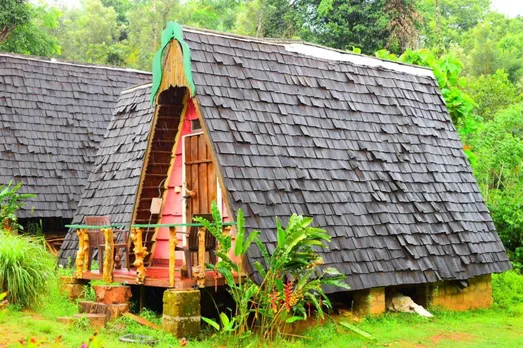 "The homestay was called 'The Turtle Pond' and had everything one needed for a weekend" Archana recounts. "The owner of the place even approached us to sponsor a blog on her property," the 35-year-old says while adding that they were excited as it was their first paid blog.
The weather of Coorg remains cool throughout the year, making the owner and the guests lit a bonfire and sit around it. As everyone enjoyed the warmth, the owner, Meena, who Archana called Aunty, started telling how she lived in Delhi with her husband Ravi but fell in love with the property they were sitting in and settled in Coorg thereafter. But what Meena, who was in her 50s, told next astonished the guests enjoying the evening.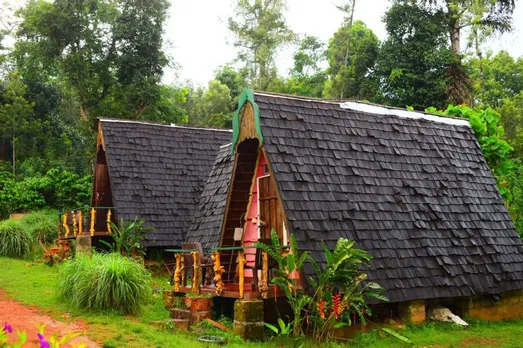 There were two Russian girls, as Archana states, remembering what Meena told them that evening, who were attracted to the beauty of the property and were clicking pictures of it through their instant cameras. As instant cameras have a feature to produce the printed pictures immediately, the girls observed something purplish in those pictures. To their amusement, the purplish thing was not visible whenever they tried to have a glance at the place without their camera.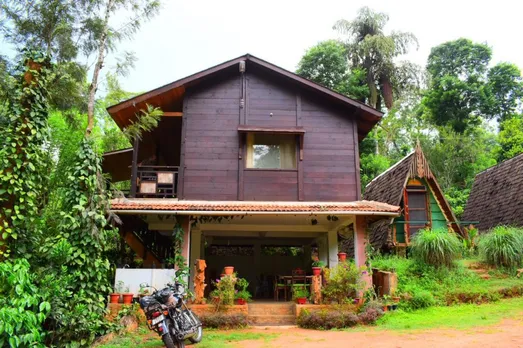 The girls reached out to Meena and asked if she knew anything about that purplish thing. Knowing that the landlady was not aware of it, the girls went back to Russia. However, after a few days, Meena received a call from the girls who told her that they had contacted some concerned knowledgeable person in Russia and according to him, such lights indicate the presence of positive unnatural forces that guide people.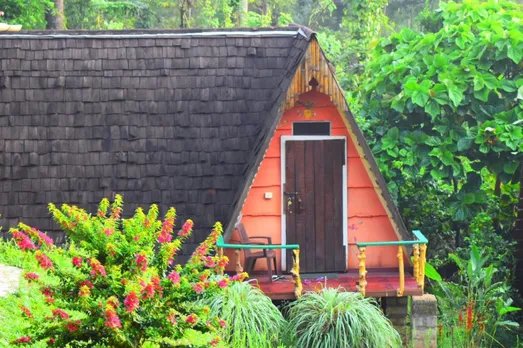 "The owner narrated the incident and we listened to her carefully while not taking it much seriously. As the story finished, we got up to take some rest in our huts," Archana says.
Unforgettable beginning of Travelmynation
Both Archana and Vidur woke up the next morning before sunrise. They wanted to capture the serene beauty of the area in its tame form before even a single ray of the sun could wake and brighten it up. Vidur got out of the hut with his DSLR camera and checked it before clicking the picture. He could see the coconut trees in front of him and the lush green vegetation surrounding 'The Turtle Pond'. It could be a perfect shot for him, so he raised his hand, holding the camera, and clicked a snap.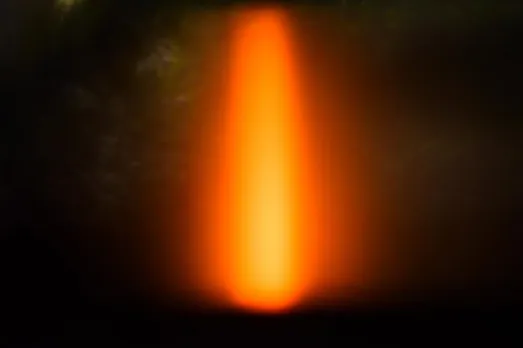 As he looked at the picture on the screen of his camera, his eyes gaped at what he saw. Strange yellow light was visible in the picture as if he shot a candle flame. He looked in front of him, but there were only coconut trees swaying due to the wind. Astonished by the incident, he thought of clicking a picture of the same spot again. But it was gone. The yellow light could not be captured again. Vidur was clueless, and so was Archana. They narrated the whole incident to Meena aunty, who listened to them and wasted no time in calling those Russian girls, giving a brief of what had happened.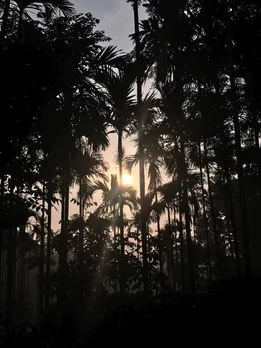 Like before, the girls contacted the same person, who told them it was a "guiding light", which meant that something good is going to happen with Archana and Vidur. "Not that we were superstitious or believed in supernatural powers, but that day, we decided to start our blog Travelmynation as a full-time work. Within the next few months of that visit, we quit our jobs and started blogging as major thing in life," Archana says.
Currently, Travelmynation enjoys a good following on the blog, where Archana and Vidur put all their efforts to make people meet local places, culture, and traditions.
"Whenever I think about that incident, it fills me with a sense of wonder. Can there be such a light? Was that an illusion? It can't be an illusion because we saw it in the picture," Archana ponders.
While Archana might not be able to accept the existence of the 'guiding light', she says, she can also not undermine the fact that the incident marked the beginning of their blogging career with Travelmynation, which ultimately turned out to be successful.
And, this is how the mystery remained unleashed.

For more such stories follow Local Samosa on Facebook, Instagram, Twitter, and Telegram.