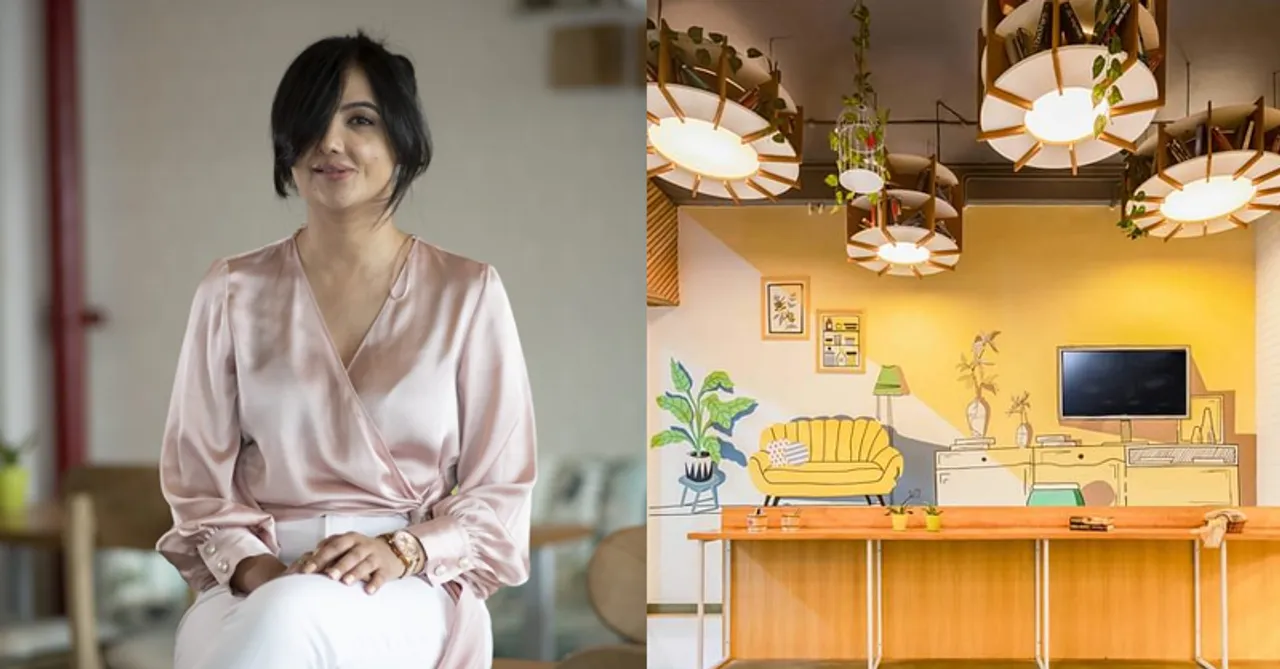 Aatika Manzar is an inspiration for women entrepreneurs who aspire to become big and on their own. With over 100 projects under her belt, Aatika Manzar holds a Bachelor's degree in Architecture from Jamia Millia Islamia and a Master's in Interior Design from Birmingham City University. 
With projects like the Gaurav Gupta store, the chic Farzi Cafe, Playboy The club, Bombay bakery, Station Bar, Out of the Box, etc., Aatika Manzar has proficiently worked on the interior and exterior spaces, large architectural areas to intricate details. From hospitality, retail, design spaces to residential, hotels, malls, and departmental stores, Aatika has worked on varied projects. Her firm boasts about being the only Indian design studio to have designed over 50 departmental stores in the country, all with new and innovative concepts and themes, along with India's first 'accessible to all' café.
In 2020, her studio, Aatika Manzar Designs, worked on a Book café that aimed to be accessible for the differently-abled. The project was unique and challenging, but the cause melted Aatika's heart, and hence the design included ramps to access the entire area in a wheelchair and navigation lanes with tac tiles for the visually impaired. "The project was challenging but the cause was beautiful. The washrooms were designed keeping inclusiveness in mind. With a lot of research and studies that were put into the design, this book café became India's first accessible to all café.", she explains.
Aatika pursued Science. Architecture came into being because she was fond of Maths and sketching, and this profession allowed her to integrate both of these skills and create something beautiful. She worked with several firms and big brands on creating hotels and stores, and later she moved to the UK for a master's course.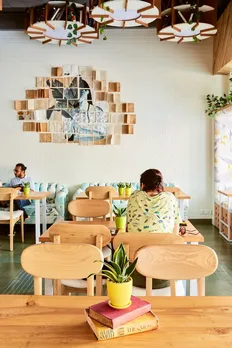 Aatikas has worked on over 100 projects as of now and has experience of more than ten years where she did numerous projects across the Middle East and India. Her work has details and will leave you in awe. "One of my favorites till now is the Merak cafe because gradually it turned into a DIY project where even the team was able to do everything on their own. We were folding the tables, making the birds, and buying cages from the roadside. This project turned into a team-building exercise where we all enjoyed a lot.", she says.
While among all these projects, she finds the most difficult ones that she works in Connaught Place. "It's tough as we can't shut down the restaurants. We have to do it in parts. Like we can only shut down certain parts to work on and then move onto the next section. Also, asking for work permits is a major issue in CP. It gets tough because you don't get a free hand to work. We have to complete the work quickly and so we end up working at odd hours. We cannot change the shape of the buildings which limits us a lot.", she further explains.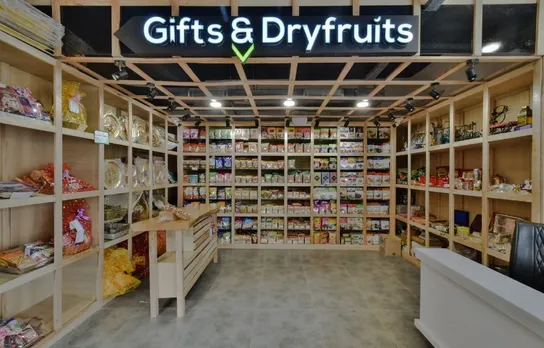 Interior designing is one of those fields that keep coming up with new trends and new things every now and then. It requires one to be patient, creative, and flexible all at once. On asking how does she keep things sorted and deals with the industry changes, Aatika mentions, "The easiest way is to keep yourself well informed at all times. On working Sundays, we usually hold workshops where we learn about new techniques or materials. We sometimes call people from the plumbing or electrical team to discuss new technologies. We also encourage a lot of reading to keep ourselves updated.", she explains.
This industry is also becoming sustainable, and Aatika is totally in favor of the same. "I love to integrate local materials and designs because they are available in abundance and they are harmless to the environment as well.", she says
While she is all up for sustainable designing, there are certain trends that do not appeal to Aatika. "I think I don't really like wedding interior themes that take their inspiration from the western culture without any thought process. Every project needs a story and an emotion behind it. Every project needs a different treatment and finding inspiration is very important.", says Aatika Manzar.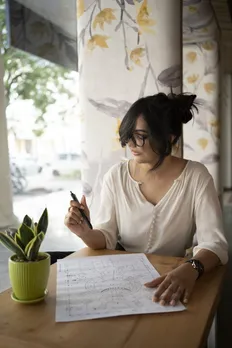 Another important aspect behind succeeding in any profession is completing things on time. It's a must, but what if you miss out on the deadline and end up falling behind schedule? Aatika has an answer that will inspire you. "We usually don't fall behind the schedule. Our office shuts down at 6:30 pm because we make our plans in advance and work according to them. In case things are out of our control, I am very accepting of my mistakes or delays. We also keep the clients very updated. I keep them in the loop at every stage. ", she explains.
No matter how much we say things are changing, we still lack behind in many things, and one of them is the way people see women in the business. Aatika had to face a similar challenge during her journey. Being a woman architect, she has struggled with gaining her client's confidence. "Since interiors and architecture is a male-dominated industry, it is difficult to make people understand that I could do all those structure related discussions as well. The clients and the contractor wanted to talk to a "male" architect to discuss numbers and fittings. After handling so many projects successfully, I have made my place in the industry and now I am appreciated for my work and skills.", she says.
But now, the entire team faces the same challenge as it's a girls-only team. Whenever they have to go for structure-related meetings, the contractor expects a guy to oversee those details. "But I think the reluctance will go away in the times to come. We are currently facing budget issues because clients don't want to spend too much on the ongoing pandemic. So we try to come up with ways that can help us cut down the costs.", she further adds.

There's a lot of effort in everything she designs. So what does she need to consider every single time, and how does a rough design turns into something mesmerizing? On this, Aatika Manzar says, " I think the legroom for people to move is the most important. I always start the project on paper to create an aesthetic structure because the foundation needs to be strong. We always brainstorm ideas together and then come up with a plan. We sketch a lot that helps us to come up with better ideas that cannot be achieved through the computer."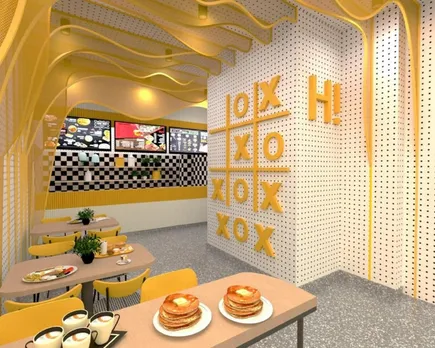 Aatika's go-to Indian brands for home/ restaurant interiors are Oma for decoration pieces and White teal for lights. She also likes the Jagdish store for duvet, bed sheets, and Good earth for cushions, and Jaipur rugs for carpets. We can't wait to see what she designs next and wish her great luck!
For more such stories follow Local Samosa on Facebook, Instagram, Twitter, and Telegram.