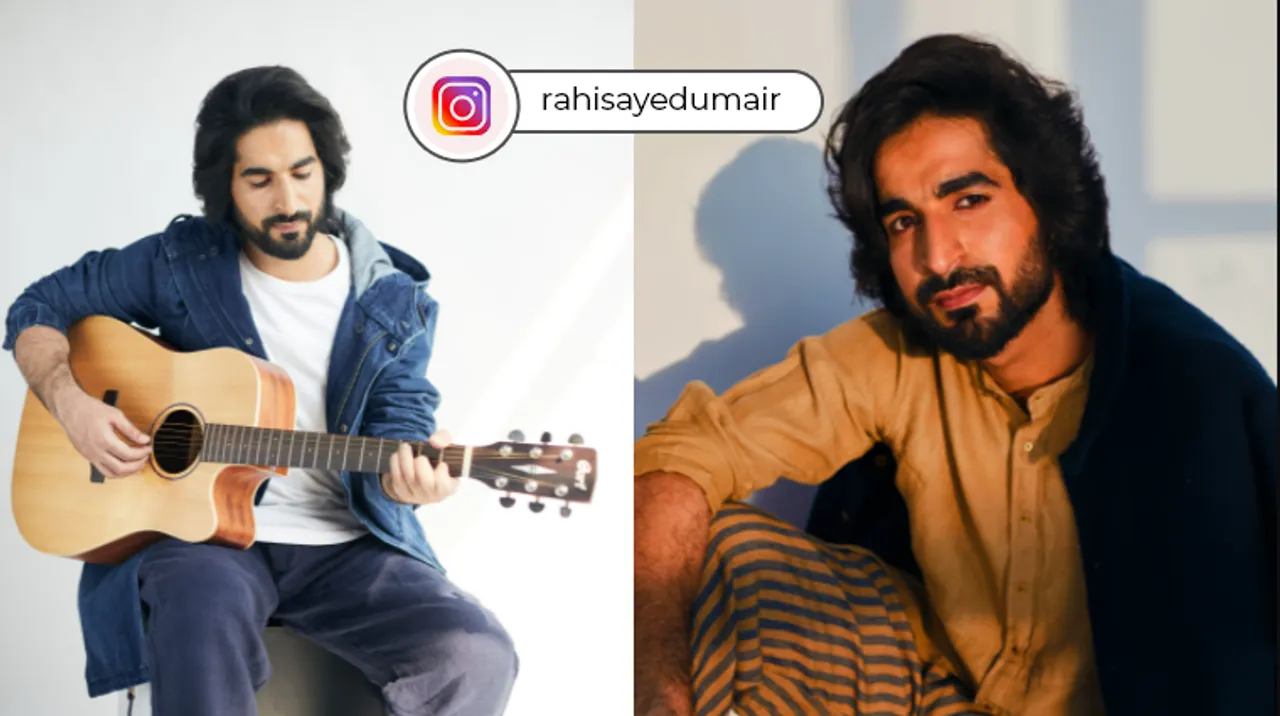 A singer-Songwriter from Kashmir, Rahi is currently in Mumbai doing independent Music. His latest single 'Jhoome' is a about true love, its commitment, and has been shot in the gorgeous backdrop of Kashmir.
Soothing & feel-good music, meaningful lyrics, and picturesque cinematography make Rahi's latest single 'Jhoome' a must-watch. The music video has been shot in Kashmir and tells a beautiful love story of two individuals. It takes you on a rhythmic ride with its composition, while Rahi's vocals add a charm to the beautiful lyrics. Local Samosa was in a candid conversation with Rahi about his recent release. Scroll down to read the inspiration, Rahi's music journey, and more.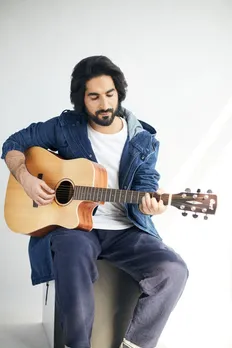 Jhoome is a song about positivity and true love. It focuses on the fact that when you love someone, you just want to be with them forever, and there are no doubts or excuses for leaving them.
" So, I first composed this line 'Saara Jag Jhoome Jhoome', and then I started writing on true love, Jo insaan sacchi mohobbat par yakeen rakhte hain, or usko paak tarike se paate hain. It's about a romance where two individuals get into a relationship and fight to be with each other. I also think that we don't acknowledge heartbreaks as much. So, Jhoome is for people who still believe in true love.", says Rahi.
The music video of the song is warm and cheerful. The direction is great, and it keeps you engaged until the very end. Talking about how did he work on the video, Rahi says, "We decided to keep lyrics as the theme of the video. That's how Big Bang Music and the director of the video Danish Renzu came up with this fabulous story and I loved it. I wanted to show how girls should be respected and represented for their inner beauty, personality, and modesty. I just wanted to keep it very pure, and I think the video came together beautifully."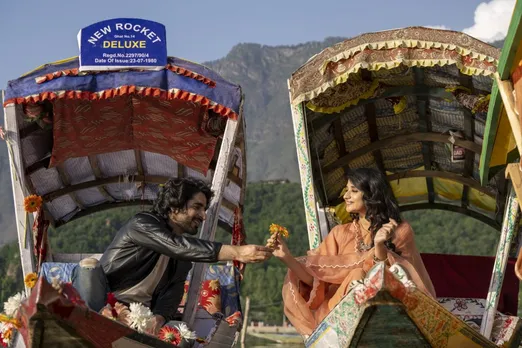 The music video has aesthetically captured the beauty of Kashmir. With a warm colour palette, Kanika's cheerful persona, green fields, and the snowcapped mountains, Jhoome is a delight to watch. The video has been completely shot in the gorgeous valley of Kashmir, and we couldn't get over its beauty. Rahi, who himself was born and brought up in Kashmir, the valley holds a special place in his heart. With his music video, he has tried showcasing the real beauty of Kashmir, and we say he has succeeded in it.
"I don't have words to express what Kashmir means to me. But, I always say that I want to show the real Kashmir, and how it actually is. I believe that it is not just the place but the people of Kashmir which makes it a heaven. In the video too, we tried to show how Kashmiri guides are, and that's why we ran through the characters and not just the place.", he explains.
Kanika Mann has added the necessary charm with her cheerful and bubbly persona in the video and is worth applauding. Talking about how it was working with her, Rahi says, " She is outstanding. She is a fabulous actor and a person. She supported me, motivated me, and even helped me behind the camera. It was amazing working with her."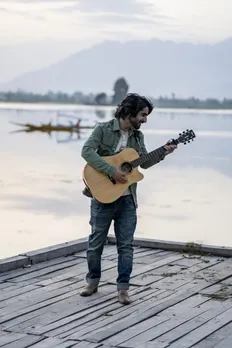 Rahi has always been inclined towards music. According to him, his story has been his music. He writes down all his feelings, composes, and then sings them. "I started writing music in childhood and that's how my musical journey began. Whatever I felt, I built it into a song.", says Rahi.
Turning his overwhelming feelings into songs and lyrics was Rahi's escape from the blues of his life back then. "My school days were not easy. People used to bully me and I wasn't even great at academics. My teachers were strict, even my classmates, and I never felt like I belonged there. There was so much competition when it came to academics, if you are not good at studies, you were a failure. In my head, I always questioned, why is it so? Why can't I just write and sing and tell my story? This is basically how it all began for me.", he further says.
Though Rahi used to write down songs and compose them, he never planned on becoming a professional musician. He was good at football and used to play at the state level. He was even called for quite a few matches as well. But eventually, he realized that it was music that kept him at peace and motivated.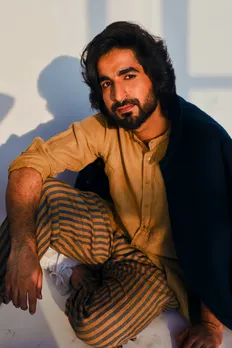 When Rahi was in 7th grade, he found a friend in music, and that's when he decided that he wanted to pursue music. Soon Rahi started a band called 'Sign- The Signature Of Music' with four other friends, Kasam, Hamza, Azaan, and Munib. Later he moved to Punjab and performed at various shows.
"I started taking music seriously once I came back to Kashmir. Many people appreciated my talent and told me to pursue it as a career. As soon as I came back to Kashmir, we participated in a battle of bands, where I won the title of the best singer. It all happened naturally, and in no time, people started recognizing me and my talent. I was in 10th grade when we came up with a song that became widely popular. Several newspapers and media covered it, and this was the beginning of my journey as a musician.", says Rahi.
Other than singing and writing songs, Rahi is a composer too. But, his love for singing is something that is beyond anything else. " I love singing, but mostly, I love singing my own songs.", he says.
His debut song Tu Le Ja Mujhe was released three years ago and was a mystical journey captured in a Sufi alternative rock. The vocals were on point, and the lyrics were equally enchanting. Sharing his thoughts on his journey from the debut song to the latest release 'Jhoome', Rahi says,

" In my mind, I always think of it as, mein ek pahaad chadh raha hu, aur mein dheere dheere hi chadhunga, ( I am climbing a mountain, and I will do it gradually). There are difficulties, and obviously, there is a lot of competition, but I believe, everyone has their own place, and their own feelings. I am doing my best, and once I reach my destination, I am sure people will see me and my journey. It has been a beautiful ride until now, I am doing my work, and people are liking my songs. There is lots of positivity, and I hope for the best.", he further adds.
After listening to Jhoome, we can't wait for his next release. Spilling beans on his future projects, Rahi says he has many new things in store. "I am giving my 100%, and working day and night to deliver the best. If you listen to Jhoome or any of my other songs, you will hear instruments like Rabaab and Sarangi. I have ensured that I hold on to my Indian roots. I try to use our music, so that people still feel connected to their roots. So, yeah I am trying to bring something new and something positive for the people.", he says.
Let's run down to his local favourites in Kashmir
Fav Food:  Favorite food is Waazwan from Kashmir. It's a whole platter of different non-vegetarian dishes.
Fav Cafe/ Club:  Khyber Cafe
Your fav street food stall: Makai Point at Dal Lake
Your go-to local spot: Nigeen Lake
A song you would like to dedicate to your city: So, it will be my song Kasheer (it means Kashmir). I wrote this song dedicating it to my city Kashmir.
Listen to Jhoome by Rahi here:
For more such stories follow Local Samosa on Facebook, Instagram, Twitter , and Telegram.