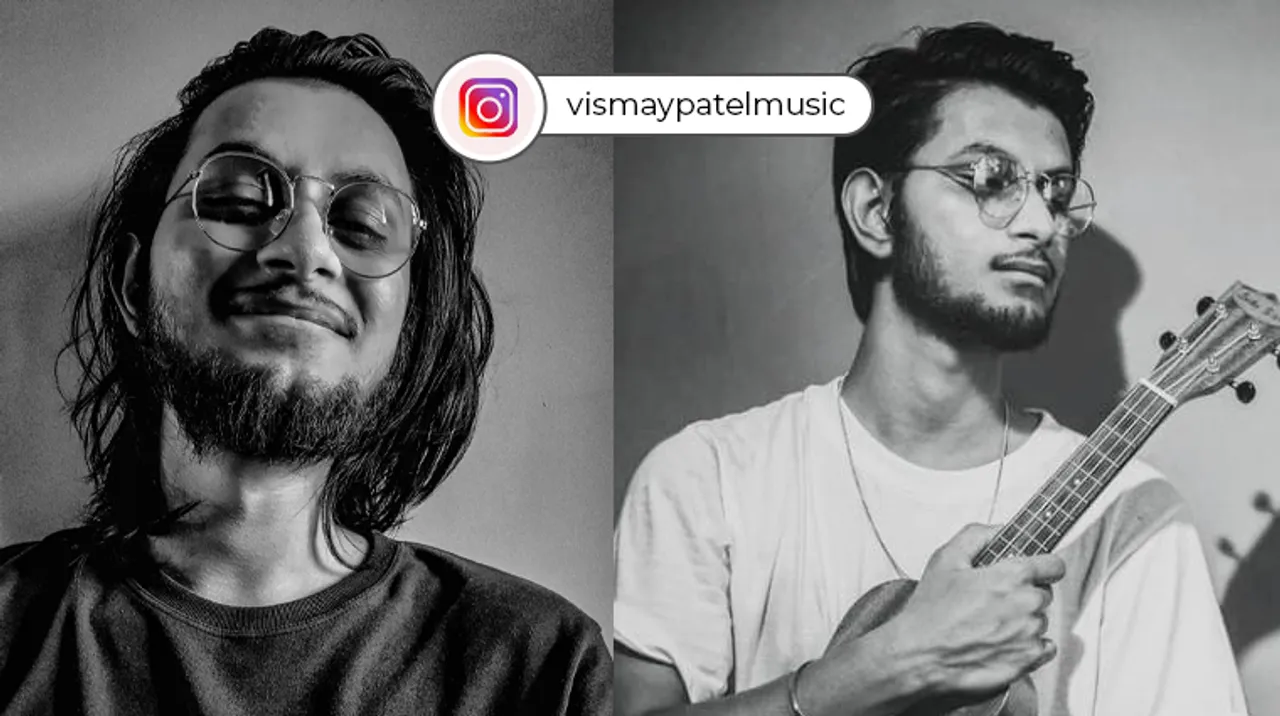 Vismay Patel started performing in cafes at the age of 17 as a singer, and later on, this passion for music lead to lyrical gems like 'Pal behta jaaye', and 'Behno Do'. He is a founder of '808 Music Studio', which is the first recording studio in Nadiad, Gujarat.
Vismay Patel is a 21-year-old singer who writes and composes his own songs. Up until now, he has released 2 singles, and both of them are doing really well on all the major platforms. His songs are soothing, relaxing, and meaningful. The music videos too are relatable, and it's a delight to watch them while sipping a hot cup of coffee. If you are someone who is into Indie pop, you should hear him to bless your ears.
Vismay Patel hails from Assam, but since his father was in the Indian army, his family had to keep moving from Hyderabad to Punjab, to Assam, but then they finally got settled in Gujarat. " My birthplace is Assam because at that time my father's posting was there. Actually, that was a great time because the experience of the journey was so beautiful.", he said

Since his childhood, Vismay found his solace in music. When the other kids of his age would play cricket or other outdoor games, he would listen to Kishore Kumar's music all the time. " We had a full rack of cassettes in my house. So from childhood, music was my best partner. I always wondered how it creates a huge impact on our lives. And so, I decided to do something in music during my childhood only", said Vismay.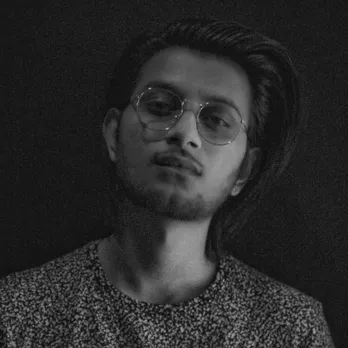 Vismay never went to any music academy to learn it. It was all-natural for him. Some people are born to be a performer, and Vismay is one of them without any doubt. " I was an introvert kid back then, and the only thing which entertained me was music. I have never gone to any music training academy. But I did have basic knowledge of music even in my childhood.", said Vismay

Vismay is someone who wears many hats. He is a Music Composer, Producer, Singer, and even a songwriter, but he shares a special bond with composing. The way he composes beats and creates sound can leave anybody awe-struck. "I believe singing and producing is one of the technical terms, but music composing is a pure form of art because no one can teach you this and I believe that it's completely god gifted.", he added
When you are as young as 21, It's pretty difficult to decide what you want to do for the rest of your life. Talking about pursuing music as a full-time career he said, " Yes, it was daunting. The first thing which came to my mind was that I belong to a middle-class family and obviously the music market is very unstable in India. You can't just go & become successful in this field. You have to keep trying and experimenting with your craft each and every day. But at the same time, I was thinking that I can't do a routine job every day. I want to explore my life like a free bird in the sky", he said.
His songs are a reflection of our day-to-day life, travel, and simple things we love, care for and think about. His upcoming single "Main Toh Chala" is releasing soon and revolves around people and their judgment regarding one's life choices. " Before doing anything unusual in our lives, we tend to think about what people will think of our particular decision or what if they judge us for it. The inspiration behind the song is this feeling of uncertainty and the fear of people. I think one shouldn't think about people, and It should always be about what they love. The music video is very inspiring and surprise for my audience which is produced by "Sutta with Chai Production" and directed by a young director Divyesh Limbani featuring very talented actor Devang Tanna.", he said.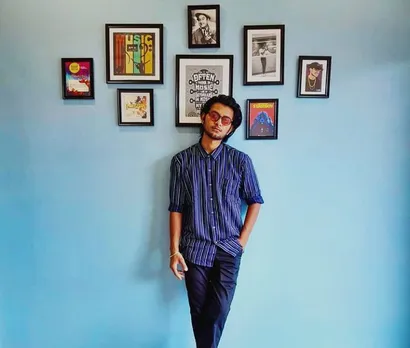 The lyrics he writes are aesthetic, meaningful, and even thought-provoking. You can't help, but sing along with him. The music makes it even better, but we are in love with how Vismay describes a story in a flawless manner. Talking about his songwriting process, he said, " I am very good at observing activities going around me and that's my inspiration behind writing my songs. I observe, and then I try to make a rough track. After vibing on that I crack the hook line first, and then I write the whole song around it." he said

Vismay believes that songwriting encourages you in many ways. It helps you spend more time with your songs. You can change things anytime if it's not working. " Sometimes you do lose the interest when you are working on a song, but nothing beats the feeling of having your personal touch in the final song. I really admire the work of Taba Chake, Anuv Jain & Ritviz. They are ruling the Indie Scene.", he added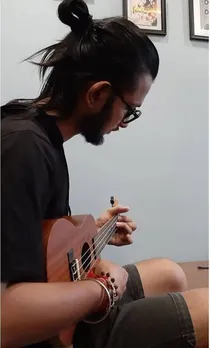 Vismay is indeed one of the upcoming musicians we have in the country. But, how does this 21-year old talented person keeps going, and how does he deals with the creative block? To which he said, '' I stop making music for some time and do something else like chilling with friends & family. I start learning new things also. I keep myself occupied."

His journey from his debut single ' Uda Dil Mera', to his latest 'Behne Do', has changed him. He feels he has learned a lot in these years. " I now try to keep things simpler, and I believe simple is always more. I try to make songs which are relatable to my audience.'', added Vismay.

Well, a good song requires a catchy rhythm, and lyrics that can reach someone's soul, and Vismay's work is one beautiful example of that. His new single "Main Toh Chala" will release on the 13th of March. We can't wait to hear and watch it. But, until then, we all can satiate our souls with his lyrical masterpiece ' Pal Behta Jaye' below. Plugin your earphones, prepare a cup of coffee, and listen to it on full volume!
Also, check out his work here for good music, and fab covers!
For more such stories follow Local Samosa on Facebook, Instagram, Twitter , and Telegram.