K Kshitij only needed a spoon, a toothbrush, a small water drum, a steel container, and Jal Tarang, to come up with his 'no instrument' version of Bella Ciao, and it's nothing but creative and already quite appreciated on social media platforms!
Born and brought up in Maharashtra, K Khistij is a Musician. He has composed many songs in the past few years and even has rapped in a few of them. It was a regular afternoon for him in his native place, while he was enjoying a glass of juice, but then something popped up in his head.
''I took the spoon and started playing with that empty glass, and the idea struck in my mind that I can create music without any instrument, and so, I collected all the things and started recording, and it turned out to be great!''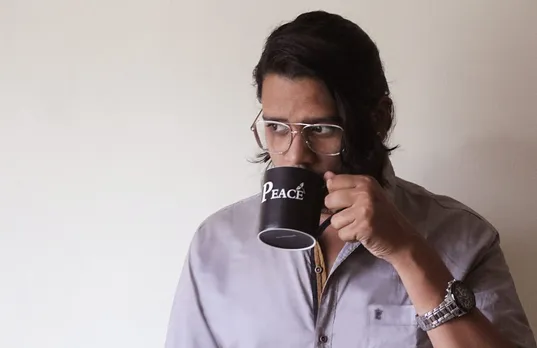 It took him almost 3 hours to shoot and edit the video, but it was all worth it. The video has crossed 62k plus views on Instagram. He says it's not rocket science to work on such videos, it's a feeling or a state of mind. Most of the time, he composes music while doing random stuff. He says, when he gets an idea, he records it in his phone and makes something out of it!

Though Kshitij is a composer, a lyricist, and even a rapper, he loves the whole process of song making. From the basic scratch of composition or working on lyrics, or developing the idea into a full song, for him, it's extremely fascinating every time to start from scratch and end up with a complete song!

Before Bella Ciao, he made another video where he has randomly created a melodious tune without using any instrument! And this one is equally amazing!
You can watch the video below:
His new single Bekhudi Si Baat will be out on YouTube very soon.
Follow K Kshitij on Instagram for more such gems!
For more such stories follow Local Samosa on Facebook, Instagram, Twitter , and Telegram.