There is a lot more to a home bakery business than just baking and delivering products to your customers. Just like other businesses, this too needs a lot of preparation, consistency, and creativity. If you are planning to start your bakery from home, and then here's your ultimate guide about how one can start a home bakery business in India!
Baking is an art! Making cakes, doughnuts, bread, and muffins that not just taste great but looks good too and require a lot of hard work and patience. Similarly, running a home bakery business is an art too and requires strategy, creativity, and managing skills. If you are planning to turn your hobby into a career, then there are a few things that must be kept in mind. Local Samosa was in a conversation with people behind running a bakery to know about their home baking journey, tips, and what worked for them to help you get things right. Here's your all-in-one guide to starting a home bakery business in India.
Planning for the budget:
Before investing a hefty amount into your start-up, it's important to know where the money should be used. At the initial stage, what can be skipped, and what can't be compromised on. Drishti who is the founder of Sindulgence says one can keep a minimum budget of at least 5K-6K to get the basic equipment and ingredients. "You can start baking on the gas like how I did during my first year, but you'll eventually have to move on to the oven that will cost at least 10k.", she said.
For Ruchika, who works as a fashion designer during the day and a home baker by night at BakingBlunders, home bakers do not require a lot of capital to start. " If baking is your hobby, you will definitely have a few if not all the equipment. Once you start receiving orders, ensure that you market yourself well. This is where the capital is needed to push the home bakery business in India, and the sky is the limit then.", she says.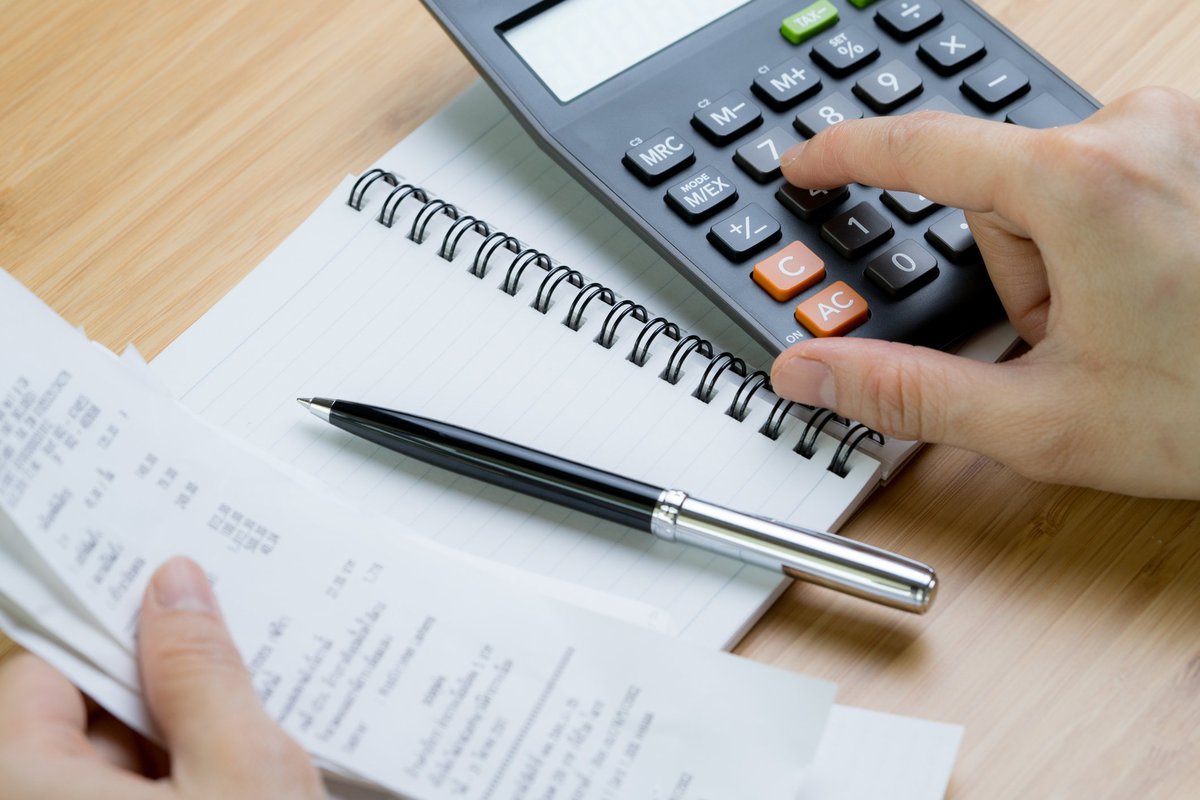 While for Sonia Gupta, it differs. " Depending on the resources you have, you must plan on your budgets. You could start with as little as 10K. There is no limit on the upper cap. Starting a home baking business needs an oven, a few tins and trays, and ingredients, and you could get started.", said Sonia, who is a master baker and has trained more than 9,000 students in the last 3 years through Any Body Can Bake.
Surbhi Kohli, the founder of The Pink Chef Coat, believes that the budget for a home bakery business in India, depends upon the scale, the demand of your product, and existing assets. "The minimum amount according to me would be Rs.15,000 at the start with Rs.5,000 as the operational/running cost .", she added.
Sourcing of the material:
Once you have a clear idea of the budget, up next comes the sourcing of the material. This includes two things: ingredients and equipment.
"There is never anything that you don't need. Some basic equipment that you need will be a turntable, serrated knife, palette knife, piping bags, nozzles, cake molds of different sizes", said Drishti. Sonia expressed that one just can't process ahead without basic tins, trays, and an oven. " The entry point to a home baking business is not much. You can easily source them from a local baking supply store and/or online e-commerce portals like Amazon.", she adds.
Keeping the right price:
Once you have decided the budget, and your menu is ready, the next step is about setting the price of your products. Here is one simple formula which you can apply. " So, add the cost of products used in the final product you are selling, Electricity/Gas used, Time you spend, Your experience and knowledge. Now calculate all of the above, and in the end, a minimum of 30% profit should apply to whatever you have spent on the making of the product.", said Drishti.
Ruchika said that she tries to keep it pocket-friendly for her customers. "Every person has a taste and I prefer catering to that taste. I try to keep it as minimum as possible. It also depends on the time, your efforts as well as the location of the customer. Do not forget the packing. I keep innovating and experimenting with it, as eventually, you need to make sure there are some margins that bring monitory smiles.", said Ruchika.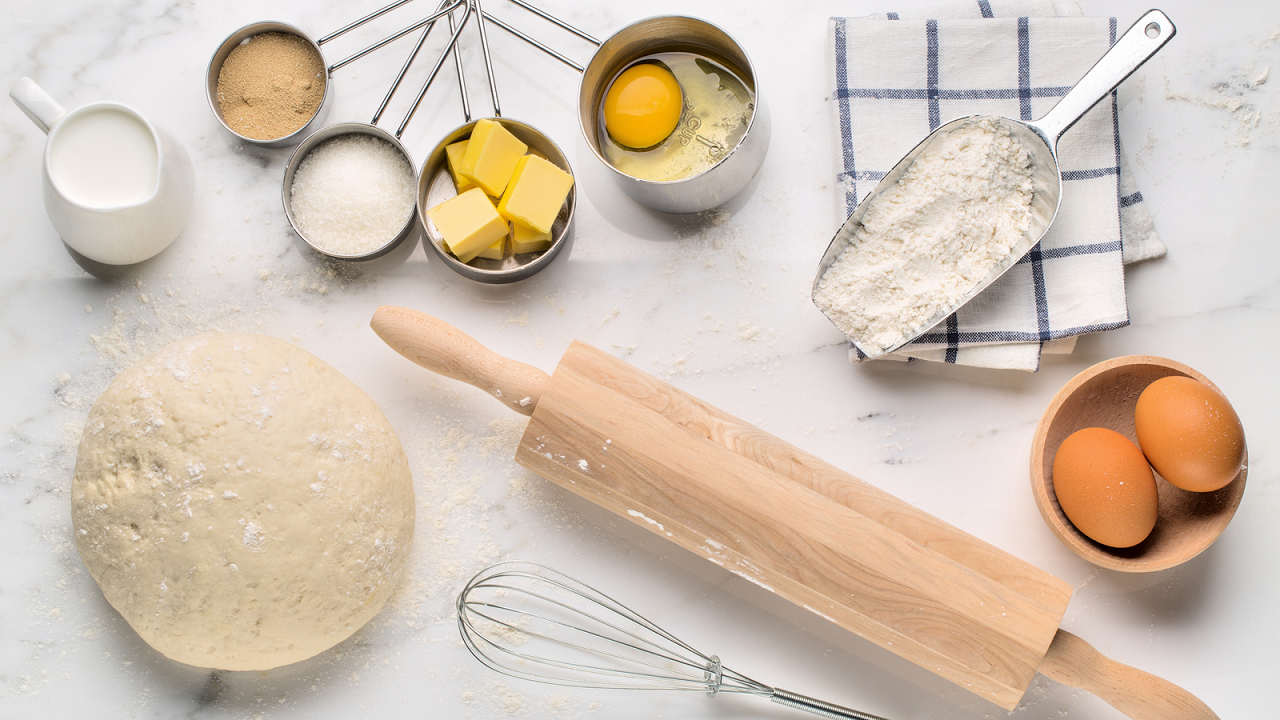 Sonia also says that it varies depending on your geography, the quality of ingredients you are using, and the target audience. " Some bakers simply 3x the cost of ingredients and keep it as their product selling price. While this seems an easy method to price your product, but this method is not technically correct. One should know the cost of making a product, add their profit to and then sell. Otherwise, you will always be clueless of your profitability.", said Sonia.
To sum this up for you: The location, ingredients, packaging, delivery cost, and your efforts are what you must be checking on while deciding the price. Always have a margin that satisfies and gives motivation to your inner baker.
Tips of delivering the products:
Cakes and pastries are very delicate, and if you are not paying attention here, all the hard work and efforts can go to waste. A bad packaging and a ruined cake is something nobody likes to pay for, or even eat. It's very important to know how to deliver your products in the best way.
"I always ask my client to collect the product themselves. For cakes and very delicate items, I always book a delivery service that uses cabs. Someone should always hold the cake in their hands so it can avoid the cake from being damaged.", says Drishti. Asking your customers to get their order is a good idea as it's less risky and can be done for those who live nearby.
For Ruchika, the delivery aspect has become the most important part today. " I personally make sure all my baking ingredients are sent via my car or for urgent deliveries in a cab. You must understand that the products don't have any preservative thus it needs to be delivered and consumed in time. Customers will pay if they are getting good stuff, so don't compromise on the delivery part", she said. Here, ordering a cab won't really hurt, but make sure that you add the cost into the pricing.
Like Drishti, Surbhi too prefers when her customers pick up the orders. "As far as delivery of the product is concerned, I ask if the customer would pick it or else I request the customers to book a cab through third-party apps. Cars are always a better option than carrying cakes on a two-wheeler.", said Surbhi.
It's completely fine to ask your customers to pick their orders, and once you start earning, you can opt for a delivery service that suits your budget.
Managing the costs
Now, this is the most important part, because if you do not know how to exactly manage and divide the costs from your budget, you will end up getting confused. Saving and keeping a check is a must! Drishti advises that once you make enough money, gradually keep some amount in a savings account while adding some into the business for all the expenses that it will incur.
"Always keep your business account separate and don't mix it with your personal account. Maintain your income and expenses in a book or apps like chef buddy and make sure to go through them every 2 weeks or rather every month also so you can understand if you can cut some costs or not.", said Drishti.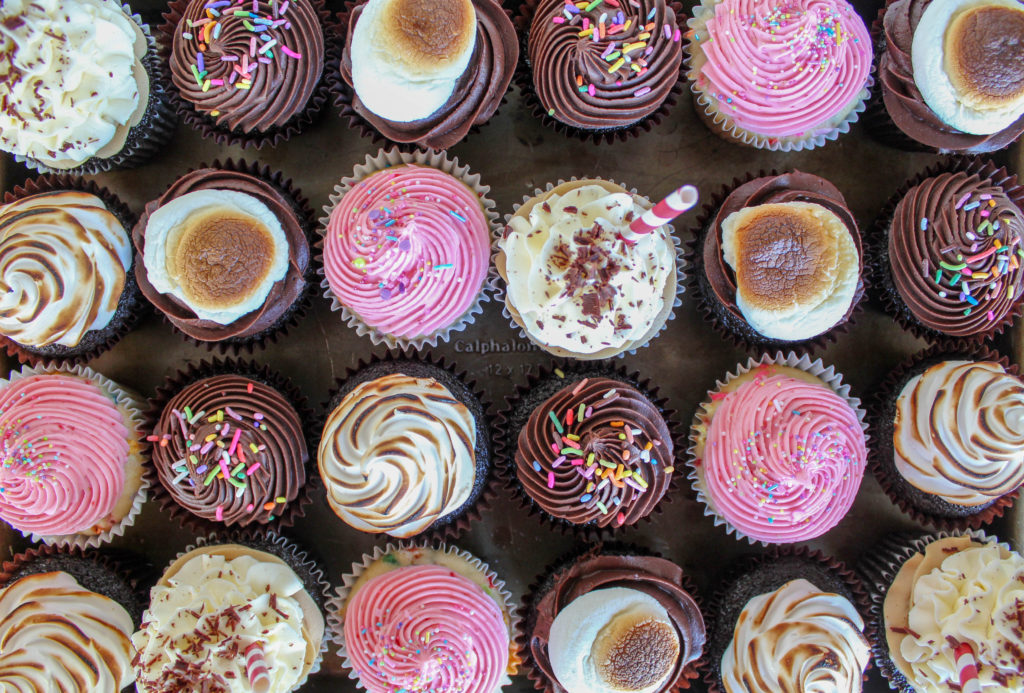 Sonia believes that one can save a lot with heavy equipment. " A bigger oven will certainly help you bake large batches in one go and save time. But you should only invest in it when you just cannot live without it. You should also think of buying non-perishable stuff in bulk to save on cost. For example cake boxes, cake boards, wrapping paper, parchment paper, etc.", added Sonia.
Marketing your brand
Marketing includes everything. Right from the packaging to publicity, to social media, website, logo, letterhead, stickers, and more. A good marketing strategy can do wonders for you, and if you pay attention to some of the following tips, you will be able to reach out to more customers.
" Start a Facebook and Instagram account, think of a business name and make a basic logo yourself. There are many useful apps like Canva that are easy to use and will save your money. The website also can be made for free using basic templates.", said Drishti. She also suggests starting with basic packaging with your sticker on it. " It will cover your packaging cost, you don't need to specifically print boxes with your brand name.", she added.
Talking about how one can use social media, Ruchika said, " For social media marketing, don't spend on the reach. Keep it organic. Also, handle your accounts on your own so that you are closer to your audience. On my end, the celebrities are too generous to tag me and give a shoutout/mention on their post. It helps me with the reach. But until you really don't get sufficient time out of baking, I would say stick to managing all your social handles personally. As this helps in brand building and who know the brand better than the baker who bakes.", she further added.
Sonia also does not encourage investing in social media marketing.
"Nobody really knows your business better than you and you are the best person to handle the social media for your business.", she said.
Throwing light on the website, she further said, "You can easily learn how to make a WordPress website via a course, like the one we have that helps you make a profitable blog in just 30 days. Or you could hire a professional. What I do not advise is compromising on the cost of packaging and stickers. Your packaging influences the customer sentiments and leaves a huge impact on your consumer."
While what worked out for Surbhi was the word-of-mouth publicity. " If you are a beginner, take help from family and friends regarding social media management. I personally do all the social media work myself. Also, plan ahead. Have a theme or layout planned and then post. Use proper hashtags. Try to include or engage with the audience. Take suggestions from them, and post behind the scenes videos.", said Surbhi.
The Baking Trends
Talking about social media marketing and not mentioning the trends would be a miss. Social media marketing is definitely the need of the hour, and it comes with tasks and fun things. You will come across many baking trends, and you must know what to do about them. According to Ruchika following every trend is not necessary. " I personally don't follow the trends as I prefer to have my own style. Also, I have a rule of not copying or repeating myself when it comes especially to cake designs. I am into healthy baking, where I make sure my way of healthy baking hopefully becomes the trend soon.", said Ruchika.
While Drishti likes to try her hands on them. " Sometimes it works and sometimes it doesn't. Every time I fail to do While Drishti likes to try her hands on trends. " Sometimes it works and sometimes it doesn't. Every time I fail to do something, I do some research and keep practicing it until I perfect it.", she said. On the other hand, Surbhi has a different outlook on this." Read and study about them, just try them and post them or introduce them to your audience by sending personalized messages. This ensures the audience that you are up to date and creative.", said Surbhi.
We suggest you try your hands on the trends that you find interesting and goes with your vibe at least once, and later on, challenge yourself with the difficult ones. This might help you get the necessary audience for your home bakery business in India.
Things to keep in mind
There are different aspects that you will have to work on and if you miss on them you can get in trouble. Our home bakers had a lot to say when we asked them about what one should keep in mind before starting the home bakery business in India.
"To name a few, have a catchy name, personalization in flavours, variety, add ons, delivery feasibility, packaging, and the list can go on, just remember dare to be innovative," said Ruchika. While for Drishti, there are 3 things- Hygiene, patience, and knowledge. " You should know what you want to sell and what you want to specialize in. You cannot just start taking orders without having the knowledge about the product. Clients will ask questions and you should be able to answer them. Before making it a business, make it a passion and know that you will not start making money right away.", said Drishti.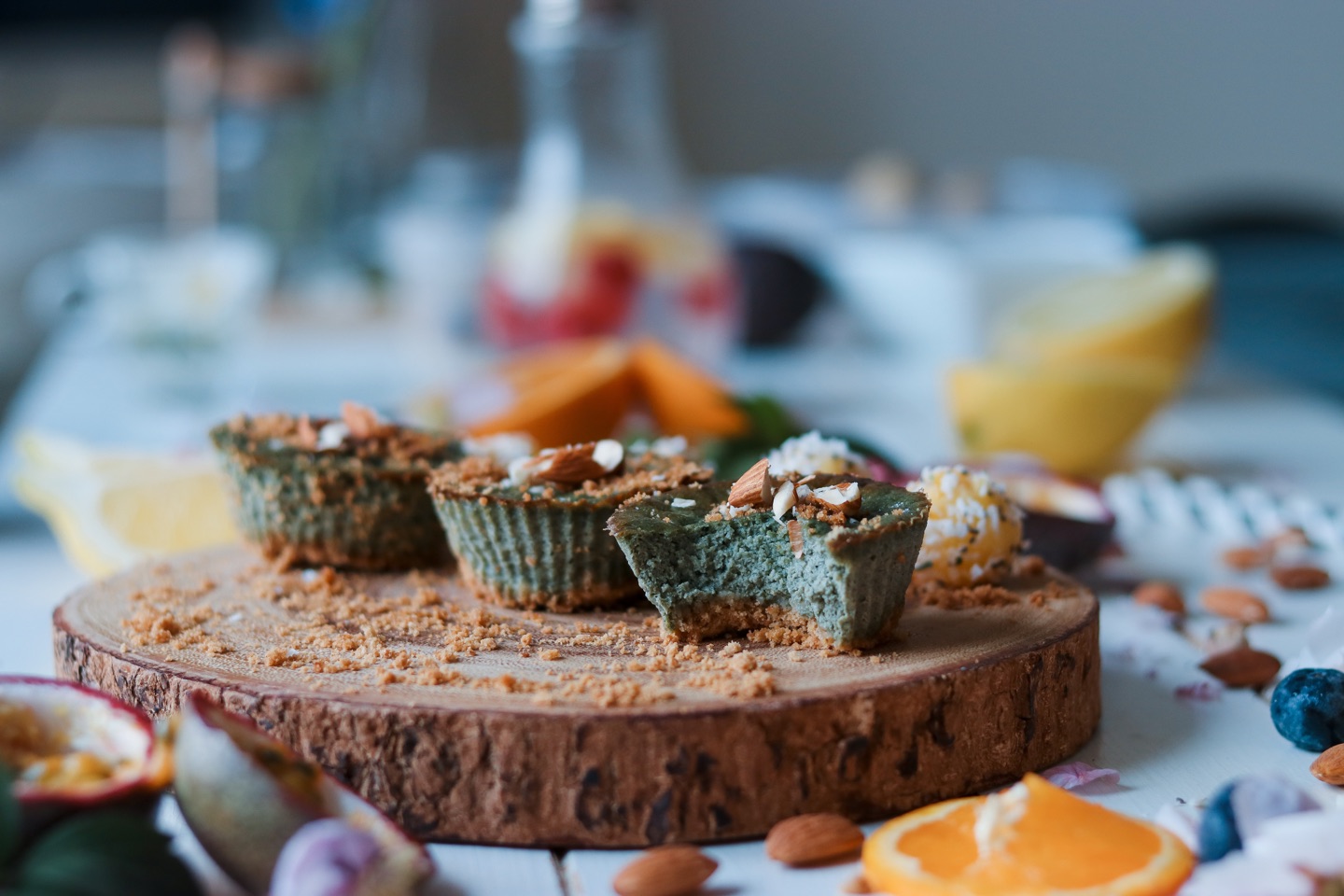 For Surbhi too, it's the quality that should always be valued above quantity. She insists on using the best ingredients and maintaining hygiene. " Be organized, plan ahead, and make a workflow chart for yourself when you start a home bakery business in India", she said.
Standardization:
Maintaining standardization in all your products is another important factor that you must keep in mind. There has to be a similarity and unity in what you serve. Drishti believes that the important thing is to always maintain the brands of ingredients that you use". Do not switch on a regular basis because that gives a different output in your final product. Always have more than 1 vendor/supplier so in case you don't get it at one shop you can always get your desired products from the other shop.", she said.
While for Surbhi standardization is a key to quality products. "Always weigh your ingredients, and don't use cups for measurement. Especially when we talk about cakes, make sure to deliver the exact amount that is promised by you. Not more nor less.", she said.
We suggest you see that there is a theme that you are following and also make sure that the customer recognizes your products with their taste and comes back to you for the same. There should be consistency in your taste.
Things that worked out:
When asked what were the things that worked out for them, our expert home bakers had quick and simple answers. For Drishti, it was the word of mouth publicity and later on social media. For Ruchika, it was collaborating with bloggers/celebrities. Ruchika also mentioned that it was keeping the exclusivity in designs & flavors, and keeping herself socially active, especially on Instagram, and experimenting with new ways of baking that helped her gain an audience. While for Surbhi, it was a positive outlook on the situation as her business was started during the pandemic.
Advice before you start your home bakery business in India
Sharing their suggestions and tips with all the upcoming home bakers, Drishti said, "There may also be days where you don't get orders (it happens with us even now). But, then use your free time to enhance your skills. Attend basic workshops and learn new things and techniques that you can use in your business and make your products even better."
Taking help with an old African proverb 'Don't beat the drums of war unless you're ready to fight Sonia said,
"If you are starting a business, you must learn the nuances of the bakery business. Your business depends on the quality of your products and how well you market and position yourself. Build a business plan. Have a USP (Unique Selling Point). Focus on "Why you Exist", and if you are able to define the purpose of your existence, all your brand communication will get aligned to attract the right audience. For example, you will easily relate me with whole wheat baking and a baking instructor as that has been my USP for years.", said Sonia.
Surbhi advises taking notes every time you bake. " USP is another important factor. People love the fact that the brownies taste just like the normal brownies, but they are healthier. So everyone needs to have that one particular thing which separates you from the crowd and for which people remember you.", she said.
Registration
It is suggested to start your business as a sole proprietor, but if you are creating a business in partnership, then you may look at an LLP firm. FSSAI is the most important registration you must have before you jump into any food business. " If your business is going to be strictly from home and below 12 Lacs of revenue, a simple FSSAI registration is enough. But if your business is going to be dealing with clients out of your state and/or goes beyond 12 lacs of revenue you will have to go for a higher slab of FSSAI license. Since you will be selling baked goods, you can survive up to 40 Lacs of turnover without getting into GST registration.", explained Sonia.
To know more about licensing, click here.
Local Samosa hopes that you were able to understand the essentials of opening a bakery business in India. Keep the mentioned tips in mind and bake your heart out. We wish you great luck!
For more such stories follow Local Samosa on Facebook, Instagram, Twitter, and Telegram.
Comments
comments