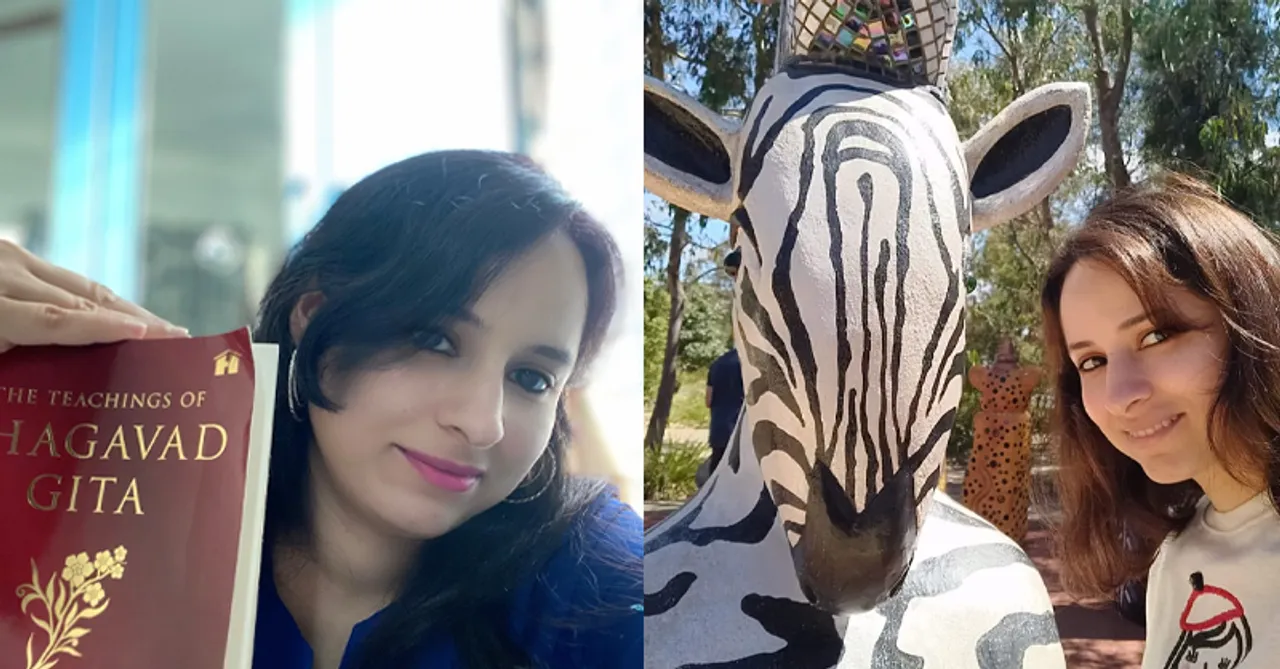 Inspired by spirituality and the self-help genre, Richa Tilokani's debut book 'The teachings of Bhagavad Gita' simplifies the concepts of the 700-verse long scripture and explores its relevancy in modern times. 
Born in Kolkata and spent her childhood in Kolkata and Chennai, Richa Tilokani was always surrounded by books during her childhood. Later after completing her MBA, she wrote for several years working as a marketing, communication, and advertising professional. During the lockdown, she decided to spill her ink on a different platform and came up with her debut book 'The teachings of Bhagavad Gita'.
Abhishansa Mathur was in a candid conversation with Richa about her book, its inspiration, and a lot more. Here's an excerpt from the interview!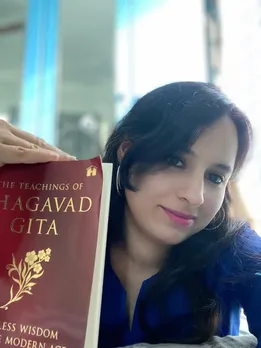 1. Tell us a little about yourself.
I completed my Master's degree in business administration (MBA) from SP Jain Institute of Marketing & Research, Mumbai, after which I worked as a marketing, communication, and advertising professional. I published my first book in 2021, so I can call myself an author as well. In my free time, I love to read, travel, watch movies and sing off-key when no one is around.
2. Tell us your inspiration behind 'The teachings of Bhagavad Gita' and why you opted to write this genre?
I was always inspired by spirituality and the self-help genre and naturally drifted towards it. Although I had started writing a couple of years ago, as the pandemic was taking hold, I accelerated my efforts. I believed it could help offer solace and hope during these difficult times.
3. What kind of literary influences did you have growing up? Your earliest memories with storytelling?
I grew up in Calcutta, and as everyone knows, the city has a rich, cultural vibe. It has book stores and libraries in almost every corner, which gave us ample opportunity to buy or rent diverse works. At home, we were surrounded by lots and lots of books and were encouraged to read and write as much as possible. Growing up, we also attended a lot of plays and all these influences nurtured the love of arts in me.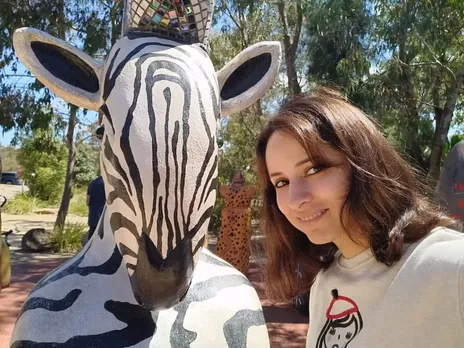 4. How much research, imagination, and conviction do you think is required before writing any book? Take us through your writing process?
Oh, a lot! Whether fiction or non-fiction, unless you have understood the subject, it is not possible to write on it. Conviction is very important, and unless I am passionate about a topic, I cannot write a single sentence on it. So once that is taken care of, then it's just a whole lot of writing and editing on loop. I am still learning, so every day is an adventure. (Sometimes, not in a good way.)
5. You are a Media professional too, what inspired you to explore to become an author?
It was a natural progression, I guess. I have been writing for a long time now- whether it is a press ad, website, mailer, poster, TVC, or poems. The book is just a longer format which requires more creativity and (so much) more editing.
6. Who are your favorite Indian authors and your all-time cherished book? And what do you like the most about it?
I have many favorite Indian authors like Amitav Ghosh, Jhumpa Lahiri, Robin Sharma, APJ Abdul Kalam, etc. I like books that are inspiring, motivating and are able to convey a positive message.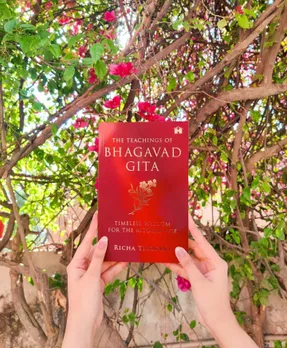 7.  The cover of the book looks great. How did you work on that?
The credit goes to Raghav Khattar and the excellent team at Hay House India. They came up with a bunch of unique designs and cover options, and we selected this look as it was the most striking of them all.
8. What advice would you give to a writer working on their first book?
The first or second book will always be tough. But if you are passionate about it, just keep at it. It will be worth it in the long run.
9.  What perspectives or beliefs have you challenged with this work?
People think that the Gita is too complex, not relatable in modern society, only for older people or that it encourages one to live in a cave. It's not true at all. In fact, its teachings are relevant to every age group, gender, and section of society. They encourage us to live life to the fullest and inspire us to work for the greater good.
10.  How have lessons in the Gita impacted your life?
I have tried to bring the teachings into my life. Initially, when I started writing, it was quite difficult, and for months, I would have nothing to show. But reading the book has inspired me to not give up, to have a positive attitude, and to keep trying. Every day, I try to be more mindful and approach my work with gratitude, striving to put in my best efforts at whatever I do. I don't have everything figured out, but any progress is better than none.
11.  Any plans for the next book?
Hopefully, a book of poems.
About the Book:
If you are someone who couldn't pick up Bhagavad Gita before but always wanted to understand why it is recommended to read by everyone to apply its learnings in every aspect of our lives, you should pick this book for the start. Gita is not just considered as a religious Granth, but a guiding book from which you can pick up lessons and implement them in your lives.
Author Richa Tolokani has presented the teachings of the Bhagavad Gita in a way that is more simple and understandable. This little more than two hundred page book inspires one to strive for self-empowerment by using the power of the mind so one can think, work and live better. The book has eighteen chapters.
The classification of the themes and the structure of the book is impressive. The enumeration of the 'Powerful Tools to Empower the Mind' within each chapter helps in understanding the themes better. While the 'Benefit of Implementing the Tools and Teachings' at the end of each chapter will make you think about incorporating the teachings of Gita into your life.
This book presses on the importance of the art of self-empowerment by exploring the various themes of Gita in a simplified form. The chapters begin with the excerpts from the actual Bhagavad Gita and then continue with the author's interpretation. This well-articulated book is a good pick for all those who are looking to learn about spirituality and wisdom.
For more such stories follow Local Samosa on Facebook,  Instagram,  Twitter, and Telegram.