Simple Ghar ka khana will never go out of style, and it will always remain our comfort food no matter how many new restaurants we've explored. Be it the typical sabzi roti or the traditional rice kheer, no food can replace these healthy simple and tasty homemade recipes. 
Every year on the 12th of July, National Simplicity Day is celebrated. It's a day to recognize the works of Henry David Thoreau, who encouraged the life of simple living and doing away with the complications of life. And so, on this National Simplicity day 2021, Local samosa is here to appreciate the way how our Ghar ka khana has made our lives and our diet simple, sound, and healthy. Let's appreciate these delicious and simple dishes today. 
1. Dal Chawal
Nothing beats a plate of ghar ke bane chawal and piping hot yellow daal. It is one of those dishes that not just taste great but is also extremely healthy. Eating daal rice with Papad or any achaar can make your day, and you know well that it will never disappoint you. Check this quick recipe.
2. Khichdi
These days, the restaurants and the food bloggers have come up with exotic types of Khichi, but the very typical and the old school khichdi served with nothing but ghee is what we still prefer. It's best when it's raining or if you are not well. Craving some? Check this quick recipe.
3. Dalia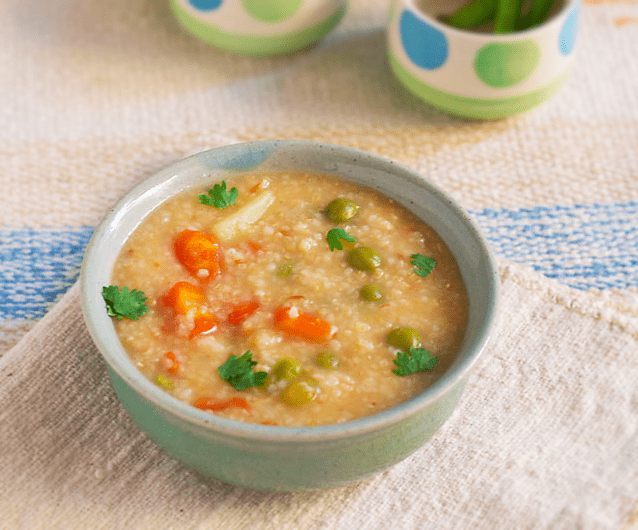 We all know Dalia is one of the healthiest dishes. But, the reason we adore it the most is that it can be made in various ways. Right from the Khichdi to Pulao, to Upma to more, this whole wheat-based recipe can be modified in delicious ways, and we love eating them warm with extra butter. Check this quick recipe here.
4. The basic sabzi roti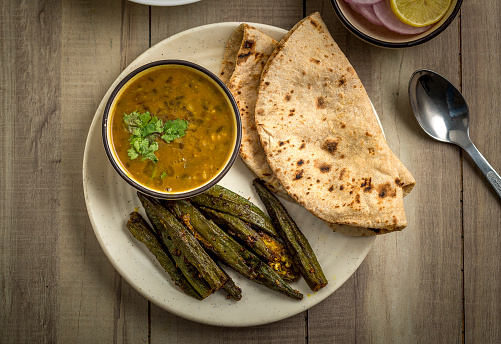 Well, the basic sabzi can be the one with Potato, Cauliflower, Brinjal, Bhindi, and anything that is cook for the day. Sabzi Roti can never go wrong as it has a particular yet very distinct flavor in every household. It literally depends from family to family and even person to person. And, no matter how many tantrums you throw for not eating this sabzi, you still love it secretly because the flavor it offers is irreplaceable. Try this recipe.
5. A ghee laden Paratha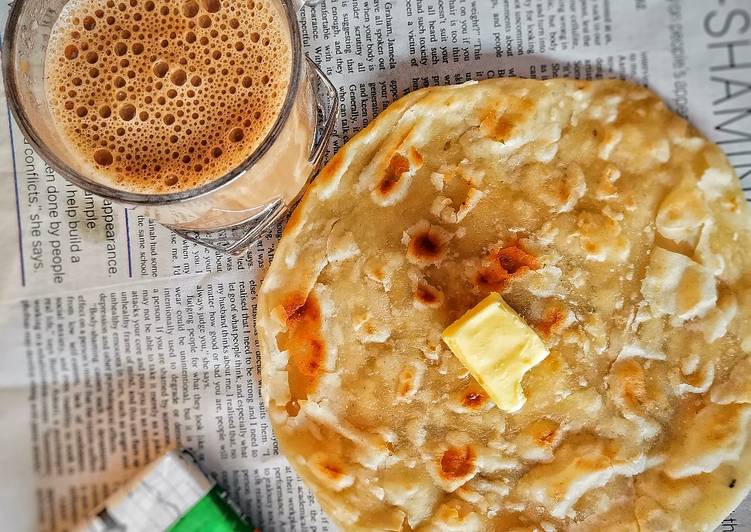 Eat it with a cup of hot chai, or have it with egg, or even kheer, a ghee-loaded paratha can never go wrong. But, if you are getting it right from the Tawa, you know it doesn't even need any company. A breakfast with paratha is pure bliss!! Check this mouthwatering recipe.
6. Saada Dosa
Dosas are special! The thinner it is, the crunchier it is. Dipping in the hot Sambar and chilled coconut chutney is what we love the most, and you know the flavor is going to be amazing! If you know how to make dosas or have someone who can make it for you, then you are blessed. But, for those who do not know, then the Annas are here to serve you with the best! Check this recipe out as making dosas is as satisfactory as eating them. 
7. That staple non veg gravy
If you are born and brought up in a family that eats non-veg, then you know that no restaurant and no eatery can beat that non-veg gravy made at your home. Be it the mutton, or chicken, or even seafood, this gravy will always be close to your heart, and the flavors can't be found anywhere outside. Gorge on this gravy with a plate of rice, or have it with roti, or naan, and you know it's the best thing ever. Check these delicious recipes here.
8. Saag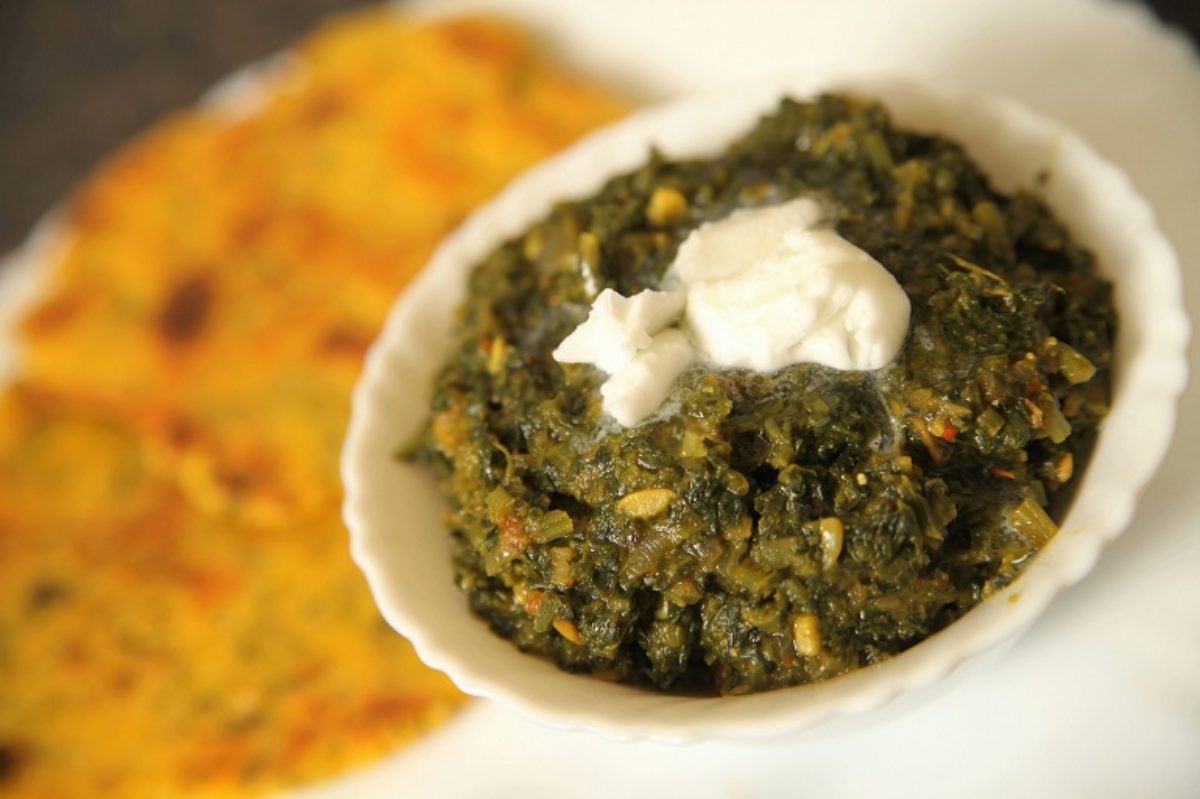 This list can't go ahead without mentioning Sarson da saag and Makke di roti. This is a staple food of Punjab, and if you are a Punjabi, we know how much you love it. The homemade white butter on your saag can help you get the healthy fat you need for the diet, while the mustard leaves, aka Sarson, is good for hypertension and heart patients. It's another healthy Ghar ka khana. Try this quick recipe.
9. Kheer
Rice kheer is definitely a recipe for a happy family. The perfectly sweet flavor, the crunch of dry fruits, and the thick consistency are what we have always fallen for. If eaten with puris, this kheer can be a scrumptious meal too, and if eaten as a dessert, it can satiate your sweet tooth. Either way, we love this simple Ghar ka meetha, and we know you love it too. Check this quick recipe.
10. Rajma chawal
Can't miss the most special dish i.e our beloved Rajma Chawal! This recipe knows the way to our hearts, and you don't even need a side dish or even chapatis. Just serve a plate of rice with some (Actually a lot) rajma and its thick gravy and you have a complete meal. You know that you're going to feel sluggish after the amount you ate, but it was totally worth all this feel haina? Try this quick recipe.
For more such stories follow Local Samosa on Facebook, Instagram, Twitter , and Telegram
Comments
comments