Our meal is always going to be incomplete without these food sidekicks. Let's appreciate the taste that they add to our boring meals. Let's shower some love, and compliment them on this World Compliment Day 2021!
Every year on the first of March, World Compliment Day is celebrated. Though it's a day to appreciate, praise, and share a feeling of well-being with the people around you, but it's not only restricted to that. And so, on this world compliment day 2021, Local samosa is here to give compliments to the epic Indian food sidekicks, that we usually take for granted!
1. Achaar, and Papad
The crisp of the papad, and the tanginess of the achaar can literally change the game of any food item. In fact, eating the achaar masala with papad as your spoon is another fun. These two side-kicks can make any boring food on your plate, flavourful, and fun to eat.

Try this recipe.
2. Kachoombar
Biryani and Pulao are always going to be incomplete without the crunchy, and juicy bite of kachoombar. Be it your dahi wala kachumber, or the one with just lime juice, It never fails to add the dash of freshness to your palate. This side-kick is one of our favourites!

Try this recipe.
3. Meetha raita
Made of dahi with raw or cooked vegetables, is one of the best Indian dips we have. It soothes your mouth after a burning bite of your favourite curry, paratha, or biryani. Slurping some chilled meetha raita is everyone's favourite thing to do during a spicy meal!

Try this recipe.
4. Imli aur kairi ki chutney
If the khatta meetha flavour had a physical representation, it would definitely be the bowl of Tamarind and Raw mango chutney. These tangy dips are sour enough to make your mouth salivate even without tasting them. These chutneys are mandatory with Bhajiya, and we are definitely going to judge you for not liking it!

Try this recipe.
5. Kaccha pyaz
Packed with fiber and folic acid, raw onions are super healthy. Biting on them while eating a satiating plate of hot butter chicken, Nalli Nihari, or any other spicy gravy is amazing. It's another food sidekick that is loved by most Indians!

Try this recipe of seekh kabab.
6. Thecha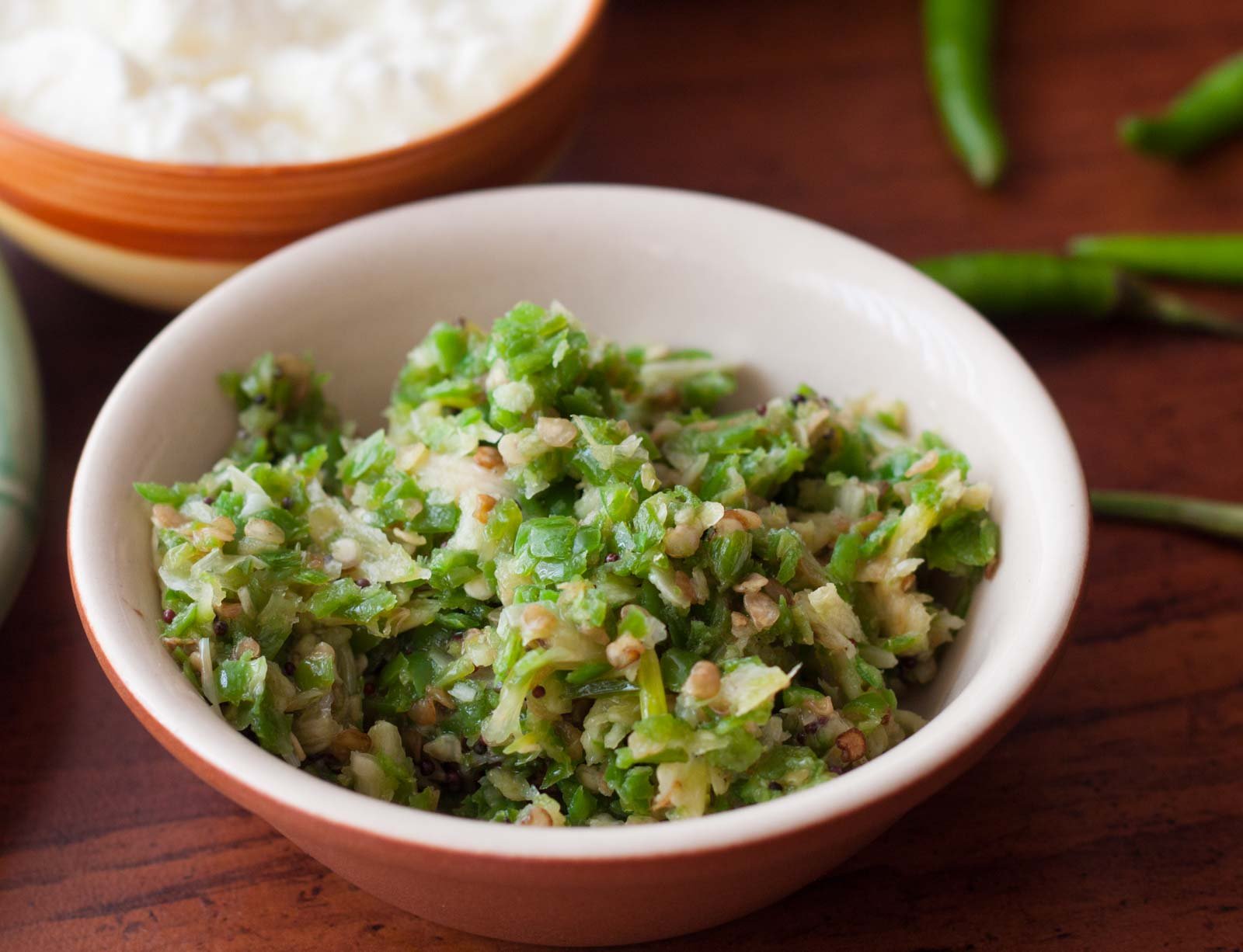 If you are also a part of the gang 'No burger, no pizza, fakt Mirchicha Thecha', then you are a typical Maharashtrian, and you are obsessed with it! Thecha will always add the necessary spice to your plate, and we love it for that!

Try this recipe.
7. Dahi Mirchi / Tali hui Mirchi
This version of Mirchi is not that spicy, but it definitely has the taste and fantastic aroma of green chillies. We all love eating them with khichdi, puri bhaji, and dal rice.

Try this recipe.
8. Shrikhand
Made with strained curd, Shrikhand is a delight for all those who have sweet tooth. It is usually served as dessert, but you know it too, eating it with Garma garam paratha, and spicy aloo ki sabzi is beyond anything. We love this sweet dip to the core!

Try this recipe.
9. Chaas
Nothing beats the sip of a chilled, and soothing chaas glass during the summer season. Sipping on this slightly sour and tangy drink is heavenly, and goes well with anything spicy. We love it as much as you love it!

Try this recipe.
10. Schezwan chutney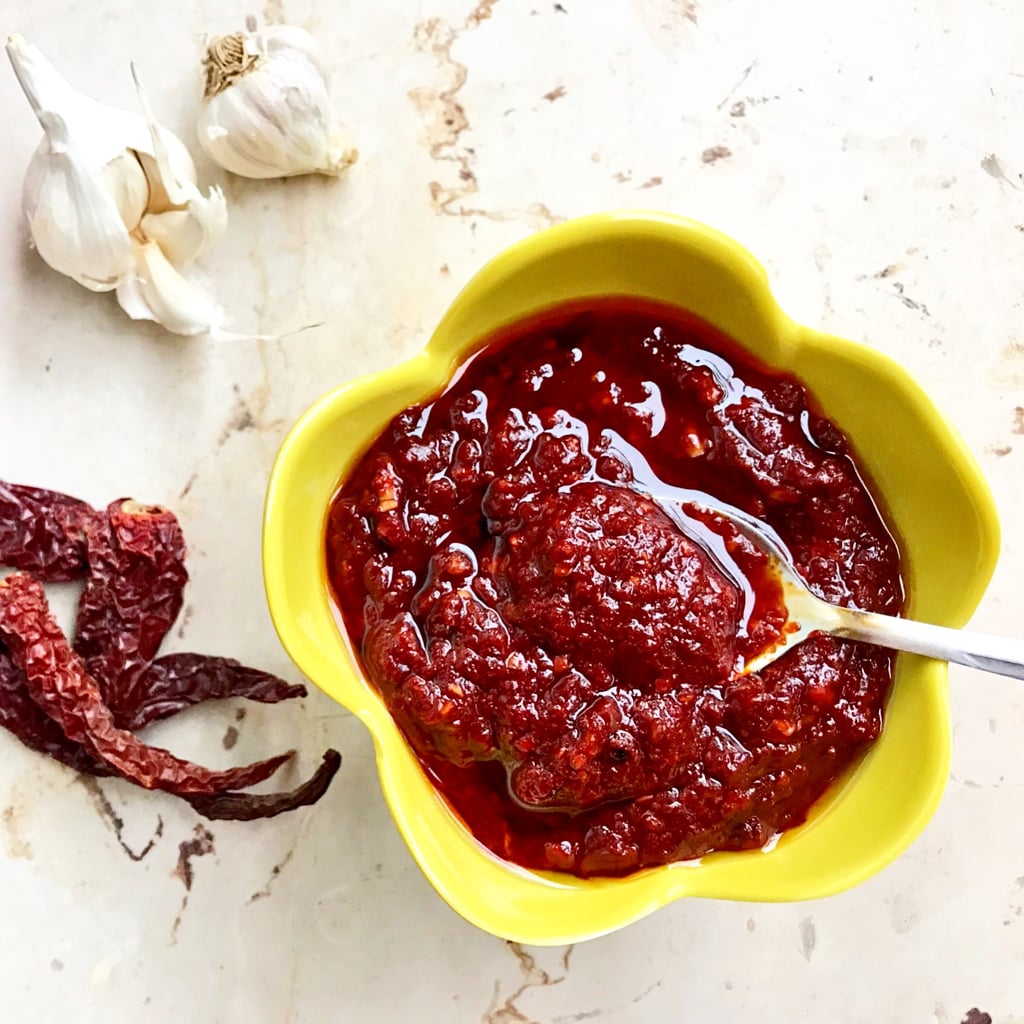 No, no, we are not talking about the authentic, Chinese Sichuan dip originating from the Sichuan Province. Here, we are talking about our very own, the desi version of this Chinese dip. Your Hakka noodles, fried rice, Manchurian balls, and now even dosas, and vada pavs are incomplete without it. The desi schezwan has become one of India's favourite dips and has a great fan following among spicy food lovers. We love it too!

Try this recipe.
11. Bhujia
Bhujia is one of the most loved Indian food sidekicks. It is made with moth beans, besan and spices. It's the time-pass snack of our country, and is packed with flavours. You know, you can't stop after taking one fistful bite, we need a bowl bhujiya each time.

Try this recipe.
12. Ketchup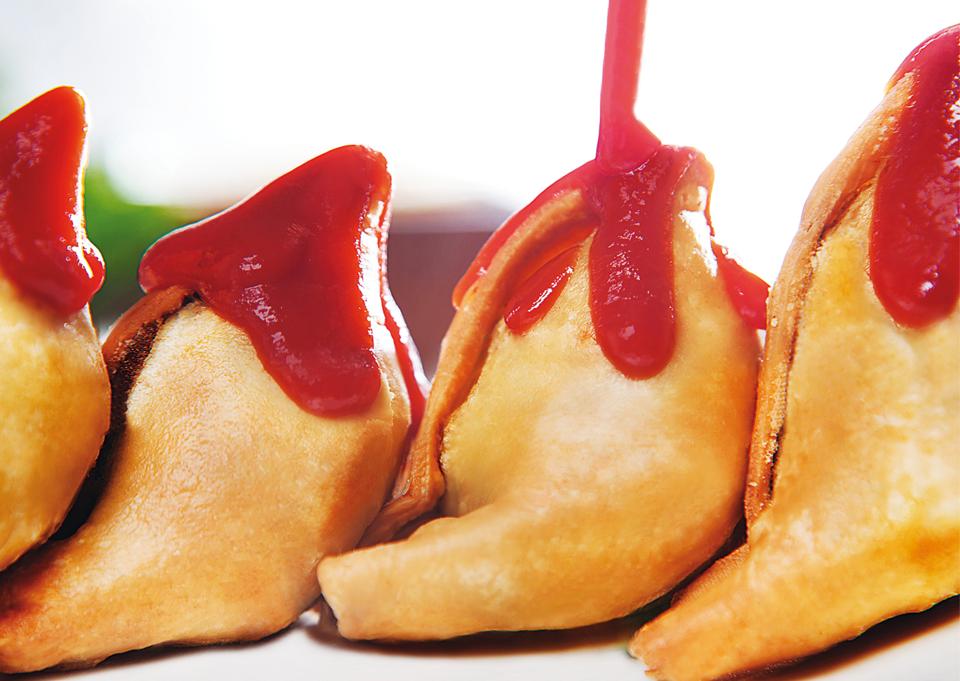 Ketchup? Nah.. Sauce? yeah!! Well, either ways the taste doesn't change. The thick ketchup goes well with fries, parathas, burgers, patties, bhajiya, kabab, samosa, vada, and much more. We love the sweet flavour of ketchup, and it's okay if you eat it with Maggi. (Calm down you all, it's fine). Let's focus on the ketchup, and lick it from your fingers!

Check this recipe.
So, what are your favourite Indian food sidekicks? Did we miss anything? Tell us in the comment box na!!
For more such stories follow Local Samosa on Facebook, Instagram, Twitter , and Telegram
Comments
comments