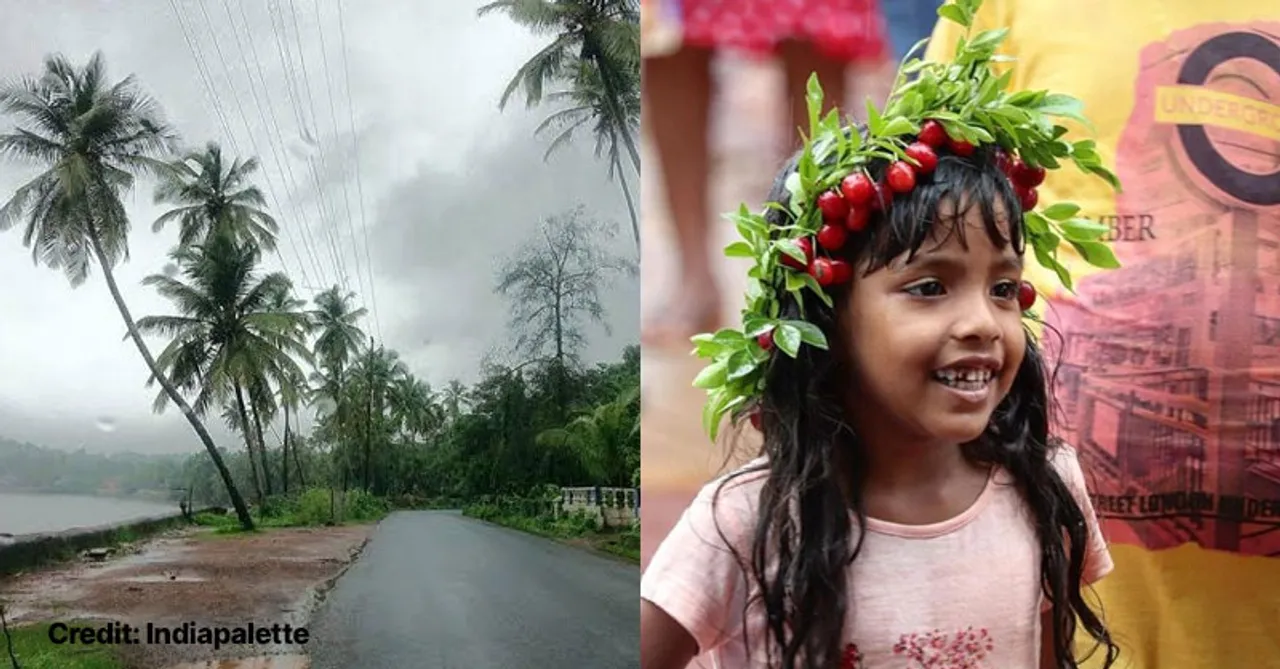 Goa is one of the major tourist attractions in India. However, monsoons in Goa give a halt to tourism and leave Goans alone in their land. No doubt, why they feel blessed to be living within the beautiful greenery resulted out of rains.
Sun hiding in the clouds that can lead to downpour anytime with gusty winds swaying trees and wildflowers all around best defines the beauty of monsoons in Goa, as per Swati Utukuri, a Telugu by the brain and a Goan by heart. Born and brought up in Goa to parents belonging to Andhra Pradesh, Swati was heading the food and beverage department in the hospitality sector before the pandemic arrived.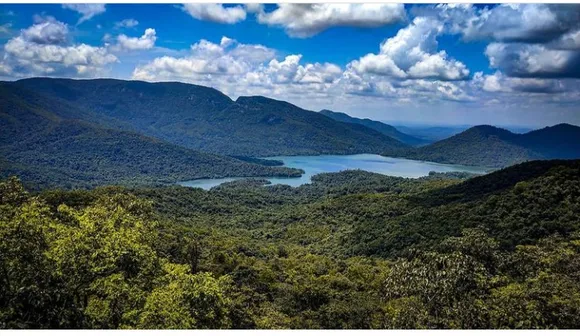 Goa invites tourists, both domestic and foreign, to its land throughout the year. However, the territory observes an off-season between May to September due to heavy rainfalls. And for the same reason, beaches and shacks shut their operations and make way for the locals to be on their land without any intervention from the tourists.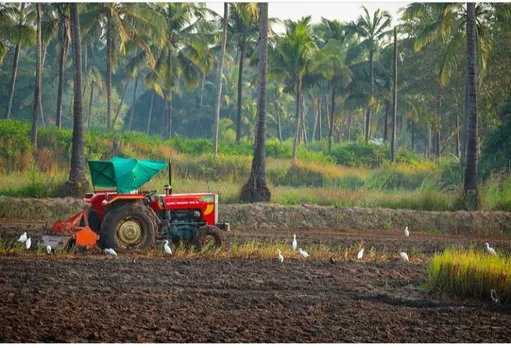 "This is the time when touch me not plant is at its full youth, while farmers wearing colourful rice sacks turned in raincoat are seen working in the paddy field," Swati says. Monsoon is the longest season out of all the three seasons in Goa, Swati speaks, for which Goans start getting ready, rather equipped, from summer itself.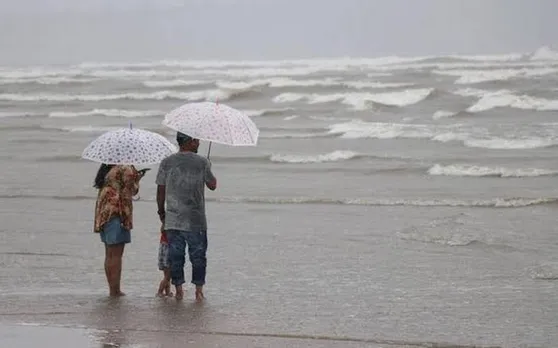 "We dry local variety of fishes and prawns to stock up for the entire monsoon as fishing is not advised during this period as it is highly dangerous to venture into the sea. In the older days, the local fishermen would simply refuse to cast their nets even if the sea was calm and favourable, thus respecting the fish breeding season and the law of procreation. And, leaving nature to revive back," she adds.
Apart from this, Swati also says that people stock up homemade Papad, pickles and purchase Goan chorizo, dried chillies without which no Goan curry is ever possible. "This is added with Kokum which is known as Grandma's cure to acidity and very widely used in Goan daily cuisine," she says.
It's enthralling!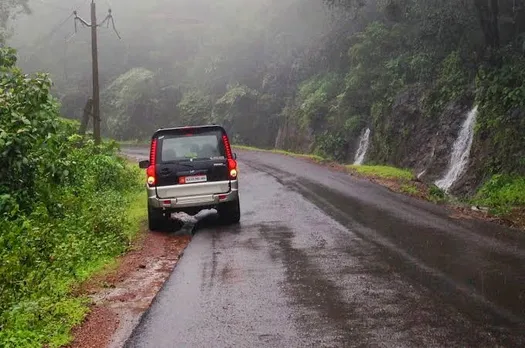 Monsoons are loved by the locals of Goa, as it brings the adventurous side of Goans and makes them explore local places. Bhakti Sardesai, another Goan says that those who take pleasure in trekking can't stay at home during the weekends in Goa. "There are many expeditions planned by various groups that conduct the waterfall treks. Locals enjoy hitting these spots as much as they love the beach during the summer," she says.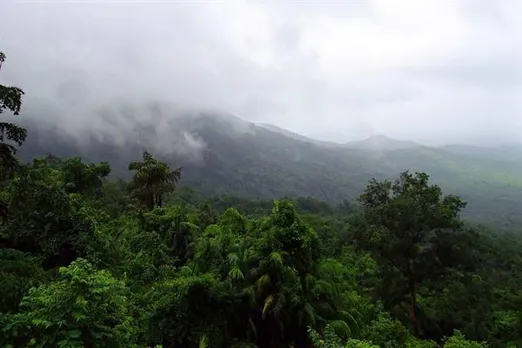 With greenery all around, Goans do plan an adventurous trip to the Netravalli wildlife sanctuary and the Mollem National Park. "I love the fact that there are many peacocks that strut about in the open in the city and around its outskirts during pre monsoons and monsoons," Bhakti says while adding that she feels blessed to encounter lush green hills and the grey skies that form a cover over to the murky beaches during this season.
Monsoons last till September in Goa which sometimes leads to the occurrence of several popular waterfalls. "One must visit the Harvalem falls which appears to be huge gush milk falling from the hills," says Mariano Gomes, a Goan who now lives in Mumbai owing to his work in airlines.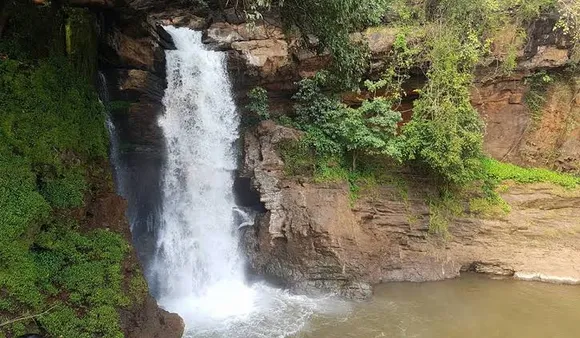 Mariano recounts his childhood memories and says that he, along with his cousins, used to collect shellfishes from the nearby fields of their places which used to be filled with water. "Previously, those fishes were a common phenomenon and we used to put them in our water tanks. With time and excessive use of fertilisers in the fields, they are, now, nowhere to be seen or have gone," he says. "I also remember my elder sister catching fireflies during monsoons. Goa is, no doubt, much more beyond beaches!," Mariano sighs while saying.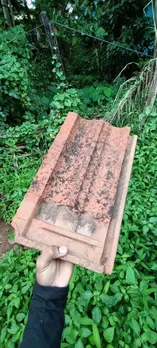 On the other hand, his brother, Gelasio Fernandes, talks about the task that monsoons add to his routine every year. "Since I live in a house whose roof is made with mud tiles, it is likely to be broken during monsoons. Hence, we always have a good stock of such tiles made of mud to replace the broken ones. I think most of the Goans will relate to this when it comes to monsoons here," Gelasio laughs as he says this.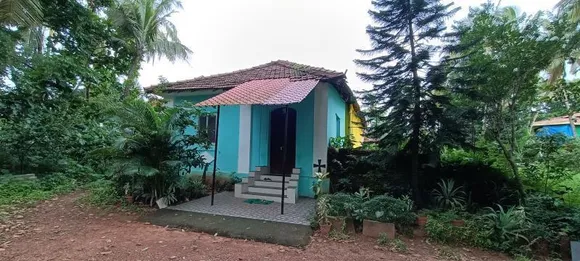 Once ruled by the Portuguese, Goa still outshines its culture of which such houses are a part. "Irrespective of whether we can afford a better house structure or not, we like to continue the way we live even if it comes with difficulties to maintain and uphold the culture once instilled in us by our ancestors," Gelasio, who works in a retail store adds. Along with describing the scenes of fields where paddy cultivation begins with the arrival of monsoons, Gelasio also tells the unique way to identify monsoon arrivals. "When the loud croaking sound of frogs starts coming as they mate during this time, I know monsoons have arrived in Goa," he says.
While drinking and enjoying in the rains have become a usual activity during monsoons for adults, as per the cafe owner in Goa, Ashley Dcosta, he has not forgotten the joy of playing football in the fields when he was a kid. "Football meant all adventure during my childhood. Now, it is all about going on treks during monsoons," he says while adding how local sweets and dishes constitute a major part of monsoons for Goans.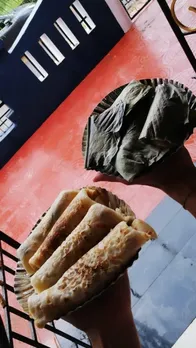 "Patoleo and Alle Belle are must-food items in monsoons which are stuffed with coconut and jaggery. Patoleo is steamed whereas Alle Belle is fried," he says. The above-mentioned food is also a part of the popular religious fest in Goa named 'Sao Joao'.
Festival of joy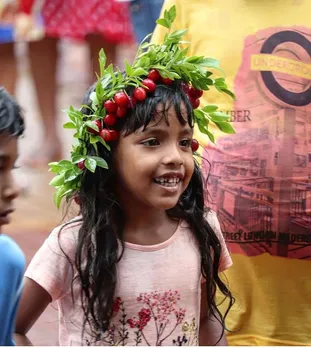 Sao Joao is a festival to celebrate the feast of St. John, who was popularly known as Sao Joao in Goa. Goankars (the local name of Goans in Konkani) from the Vaddo (meaning area in Konkani) gather at the nearest water body like a well, stream, lake by wearing garlands and tiara made of flowers. Some selective divers dive into the water bodies to participate in the competition to retrieve any material thrown into the water body. The one who fetches it first becomes the winner.
"Though I am not very religious I can not undermine the joy Sao Joao brings to the Goans including me," Ashley mentions while sharing a video of the festival made by his girlfriend this year.
While Goans make the most use of their time when their land is secluded from tourism, they also wish people to see Goa in its wildest and untamed form. "I would strongly recommend a Goa monsoon trip to the creatively inclined folks, as this colourful canvas of a land would definitely inspire many stories, paintings and poetries," Bhakti Sardesai says. "It's a monsoon wonderland," she adds.
For more such stories follow Local Samosa on Facebook, Instagram, Twitter, and Telegram.