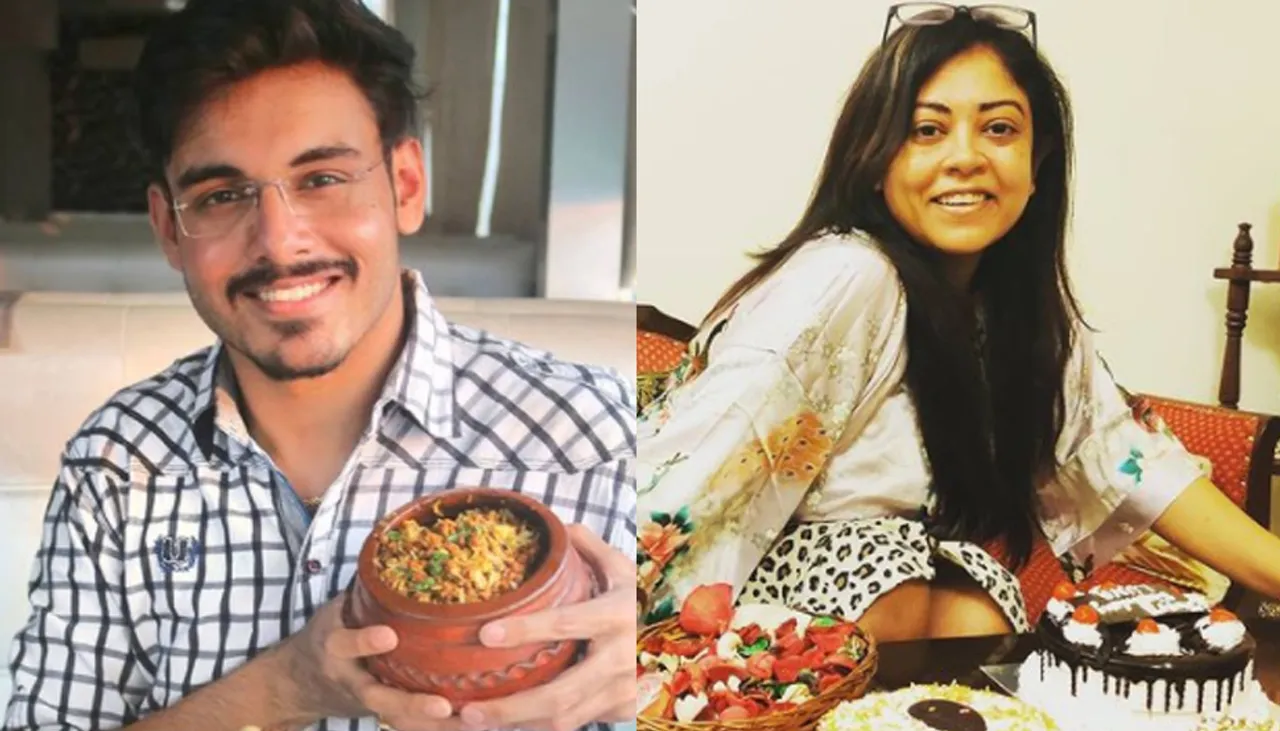 Well, we can't deny that food blogging is one of the fun things to do. But, it also requires a keen eye to find the best food, and these must-follow food bloggers from Kolkata have that skill. You have to check them to know the best food spots in Kolkata!
Get to know about the best food places in the city, as these must-follow food bloggers from Kolkata are on a food quest daily. Their Instagram feed is delicious, their reviews are helpful and they know exactly where to find amazing khana and peena. Stop thinking and scroll down to know them!
1. Anindya / Faim Bong
Anindya's Instagram feed is colorful, his reels are fun to watch and if you like detailed photographs of food, you will like the way he clicks. Most of his posts carry quick food reviews and you should follow him if you are exploring Kolkata's cuisine and if you love food!
2. Souparno / Hungry Digger
Souparno is a huge Biryani fan and his feed will bless your eyes if you also love Biryani. From close-up shots of Biryani to tempting chicken leg pieces, his Instagram is mouthwatering. Follow him to get your Biryani cravings sorted!
3. Sulekha / Eat nd Click
Sulekha is exploring good food and finding great places. Her thali pictures would make you want to cook something and eat, while her recommendations will make you order something online. Follow her for food and lifestyle here.
4. Niladri/ Kolkata Foodies Community
Niladri is one of those food bloggers whose feed will make you want to eat something now. Check his Instagram here, and order food because you are going to feel hungry!
5. Kathika / Foodie Hot Bazaar
Kathika's food reels are just epic, and her feed has everything, sweet, spice, and everything nice!! Follow her on Instagram to bite on delicious food virtually!!
6. Archita / The Forever Hungry Soul
Archita is curating quick and easy home-cooked meals on her feed. She is a budding photographer, and it's a delight to scroll through her page. If you live for food aesthetics, follow her here!
7. Luna Chatterjee
Luna calls herself a Madly Food Lover and we kind of agree with her. Her feed is a blend of Food, Lifestyle, and Travel. Her detailed reviews will help you find your next food location, while her recipes will help you become a chef at home! Check her foodie vibe on Instagram here. 
8. Anirban Biswas / Mr. Foodie Official
Anirban is one of our favourite food bloggers from Kolkata. If you are a fan of starters and main course, not scrolling his Instagram feed would be a food miss!
9. Moumita / The Food Monger
Though Moumita's Instagram has a range of different food items, her love for sweets is the highlight. Be it shakes, cakes, or traditional mithais, her feed is one of our favorites when it comes to desserts or anything sweet. Bite on her Instagram here for some meetha!
10. Ritika Jaiswal / Kolkata Foodie
If you love ramen, you will love her feed! The aesthetic shots of ramen bowls, along with other dishes, are going to make you hungry. Ritika was selected as the best Food Blogger in 2019 by Brands and Bloggers Magazine, and her work will tell you why. Check her Instagram here.
11. Raina Kshetry / A Pinch of Salt
Raina has won Best food Videos and Best Special Interest by The Food Blogger Awards, and she deserves it! Her food videos will make you drool, and her detailed captions will help you learn something new about food. Bite on her Instagram feed here as she is one of the must-follow food bloggers in Kolkata!
12. Poorna Banerjee / PresentedByP
Poorna is a writer, editor, and blogger. Her food reviews will help you get the right food places in the city. We are in love with her reels, and the way she captures all our favourite food items has our heart! Follow her for detailed feedback and recommendations. 
13. Rukshana A. Kapadia / The Culinary Commentator
Rukhsana is the founder of Kolkata Food Fanatics & Indian Culinary Commune. She is a Hospitality Consultant, Food Writer, Content Creator, and Blogger. She has been exploring different restaurants, and we adore the way she clicks herself with food. Follow this food blogger here to know the best restaurants in Kolkata.
For more such stories follow Local Samosa on  Facebook,  Instagram,  Twitter, and Telegram.