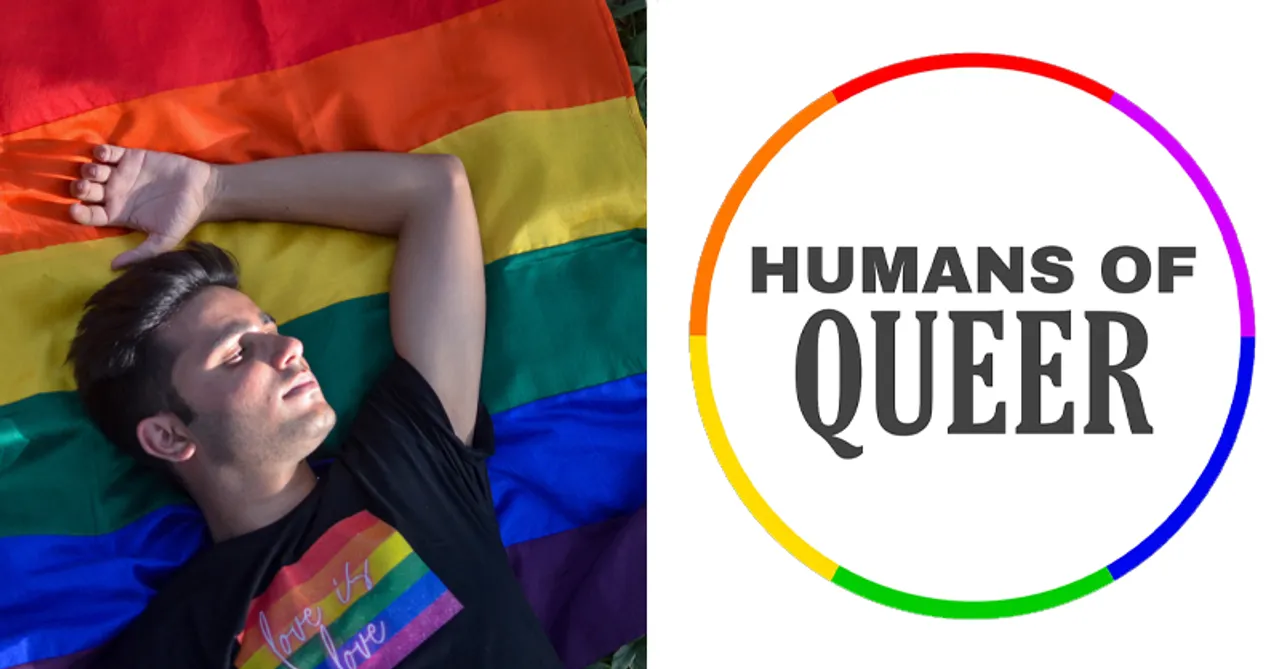 Humans of Queer is an Instagram page covering stories, experiences and challenges faced by the LGBTQIA+ community of the world.
As Yash receives texts from people saying they could "come out" to their family or friends as an LGBTQIA+ member due to his initiative, he believes he is doing it right. Humans of Queer, an Instagram page run by him has been bringing out the stories of Queer persons to help the world become a sensitive and supporting place.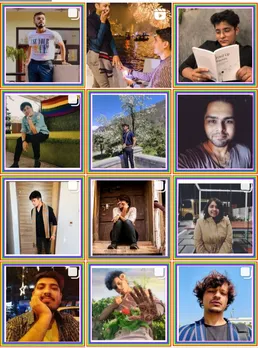 It is a fact that a child learns about only two genders from their textbooks i.e. men and women. Due to this, it is unlikely for them to learn about the third gender and the LGBTQIA+ community as a whole. Such textbook learnings also prevent people from understanding and accepting their sexuality and gender identity due to a lack of knowledge and as a consequence, many can not gather the strength to tell their sexual and gender realities to their families.
In such a scenario, no doubt, why Yash, the founder of HOQ, becomes happy when people text him and thank him for his contribution to the community. The credit for this appreciation goes back to the time when Yash Sharma, the Delhi-based college student was scrolling Instagram. He had landed on a community page sharing stories of people from the LGBTQI+ community. However, he realized that there was no dedicated page just for the Queer community where people could share their experiences and stories.
"I started the page to provide the LGBTQIA+ persons a safe space where they couldn't be bounded by discrimination based on gender and sex," the 22-year-old says.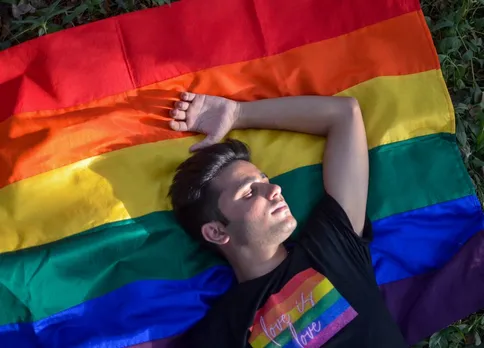 HOQ, which was started in July 2020, has covered more than 300 stories of people who have talked about their "coming out", romantic, and other experiences. "I don't just want to show people how others are accepting their realities but also how the world is becoming a better place to live in by accepting the realities of the LGBTQIA+ persons," Yash says.
While Yash and his team, consisting of 6-8 people, approach people through hashtags and community pages, they are also keen on reaching the people who do not have the access to social media. Yash says, "There is a large population who do not have the platform to talk about their issues. Hence, we want to work for them by going on the grounds after the pandemic."
HOQ also keeps engaging people with various webinars and LIVE sessions. Amongst others, the recent webinars were organised on mental health problems, challenges of the transgender community, important terminologies etc.
"Women more apprehensive about accepting their identities"
"We often receive feedback from the people about the posts and the sessions and they keep telling how these are a bridge for them to learn about the community," Yash says. "Through these sessions, we have realised that people, mostly women, are apprehensive about accepting their identities," he adds.
The team had found this behaviour after conducting a session where people were allowed to anonymous for sharing their stories. "Women had participated in the maximum numbers in the sessions but did not wish to be named. Thus, I also hope for a change through our platform in such mindsets," Yash says, who is also in touch with mental health experts for starting a mental health page.
With other plans also included in the coming times, Yash calls her mother, the inspiration for his current initiative, i.e. HOQ. "Initially, my mother could not accept my sexuality after I revealed it to her. However, I kept on teaching her the smallest things about the community and one day, she came to me saying that you must do something for the people who don't have anyone to understand them and are struggling," he says.
An LGBTQIA+ person can easily send their stories or experiences with the HOQ through their email ID mentioned on their Instagram. "Nothing should stop people from accepting their identities and I am glad to have become a small-medium for it," Yash says.
Visit Humans of Queer here.
For more such stories follow Local Samosa on Facebook,  Instagram,  Twitter, and Telegram.