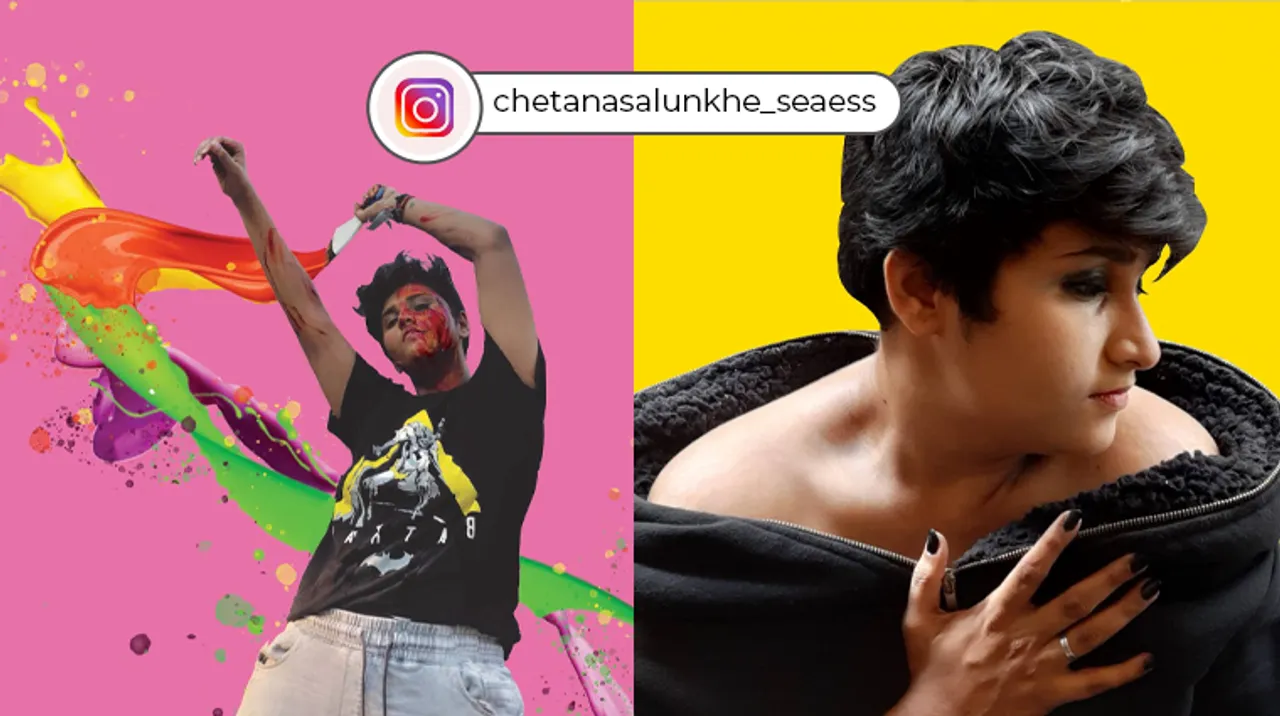 Chetana Salunkhe is a law and VFX student. Her love for acting, dancing, and writing shine in her work. Also, her initiative of Navi Mumbai LGBT is giving the LGBTQI+ community of Navi Mumbai & the allies a platform to speak, work, meet while showcasing talents.
How often do you see a person performing multiple things at once and ensuring that every time it's fun? Well, then you have to meet Chetana Salunkhe from Navi Mumbai who is an actor, poet, dancer, choreographer, and even a model. She has been Miss. Gaurav 2019 ( an organization that works for the rights of sexual minority communities), and MTV Pantaloons Style Superstars top 10 from Mumbai. She is the founder of Navi Mumbai LGBT and someone who is out and proud of who she is.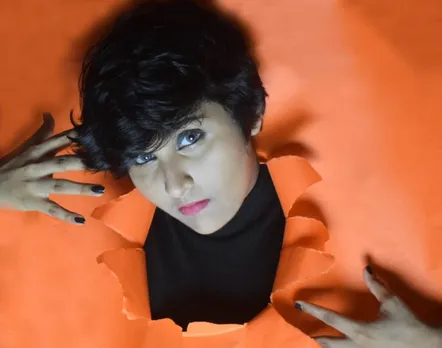 Chetana Salunkhe is active in different art forms. From modelling to writing poetry, she keeps working on different things. She became Miss. Gaurav in 2019 which is an LGBTQI pageant where she walked on the ramp and got an opportunity to represent herself. " It was my first pageant. The best part was having my mom in the audience and seeing me get crowned as Miss Gaurav. It opened doors for me to raise my voice and put forward my opinions in front of the world, helped me grow as a model and an artist too. It also led to more ramp walks and shoots and campaigns with brands and studios like Aqualens, Mullen Lowe Lintas., MH studios.", she said.
Chetana loves the stage, acting, and camera the most, that is the reason why she did not restrict herself to any one thing. She was also among the top 10 contestants in the city finals of MTV-style superstars in Mumbai.
"Unfortunately I could not make it to the TV round but I walked out with a lot of memories and experience. I love being in the moment living someone's character, or living a story that is someone's or my own creation. Also, teaching dance to people really makes me happy. It helps me learn more", she added.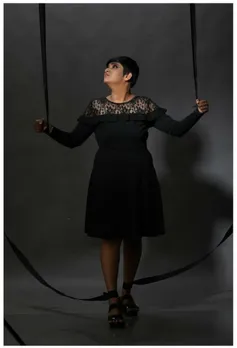 When Chetana saw how there was no platform for the LGBT community in Navi Mumbai, she decided to come up with this initiative with a vision to give everyone a platform. "Our main objective is to sensitize society through straight allies and not just through the community members. It's more than a group and is like a family. Every person who follows the page is a part of our activities. LGBT Navi Mumbai is about creating a family where every member feels safe, free, and gets to be themselves.", she said.
Sharing her thoughts on Pride Month Chetana said, " I think the most beautiful thing about Pride is that we all come together and conduct different activities. I believe it's more of celebrating oneself and our individual identities. Celebrating the people who have fought for our rights, seeing how far we have come feels great. I request everyone to stay safe to see the colourful rainbows and bright days, that is waiting for us after this pandemic.", she said.
Although our society has come far from where it used to be, there's still a lot that needs to be done. When it comes to being a member of the LGBTQI community, there are challenges that they have to face. Talking about the same, Chetana said, " A lot of people have judged me because of my sexuality. They judge you on the way you look., or the way you dress up, or thier orientation. But thankfully, I've been raised like a fighter. I have never let things affect me. I think it's just the close ones that really matter. Society has this stigma and their approach towards the Community that in so many ways pressurizes the people of the community to take a lot of stress, leading to mental, emotional, and physical damage."
But on the other hand, we all can't ignore the positive changes too. Taking into account the past years, society has actually come a far way, and we should appreciate that. " Yes, and especially in the urban parts as there is a lot more happening on the internet. At least people now know that something like LGBTQIA exists. There are many parents who have come along with their children to support the community. Also after the removal of Article 377, it has helped in changing the social view. However, we have a long way to go. We need to have equal laws like everyone regarding marrying a person of our choice, adoption, inheritance and so much more.", she added.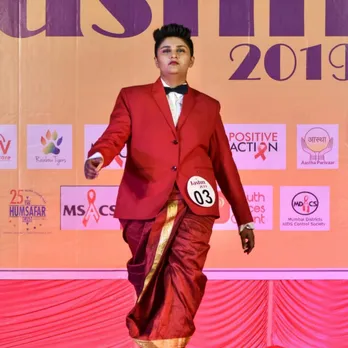 When someone is unsure about their sexual identity, it can be overwhelming and frustrating. When asked what would Chetana Salunkhe say to such a person who is not sure about their sexuality she said, " Giving time is the best thing that you can do. Take time to understand rather than having a messed-up future. It's okay to be unsure. Itt's okay to not know, it's okay to question but make sure that if you are unsure. Take time, understand and accept yourself. Question yourself as to what will keep you happy for the rest of your life. The closet is a small dark space, don't get horrified, open the doors, and see the brighter side. Make the choice that will keep you happy forever and not just a day or two.", she added.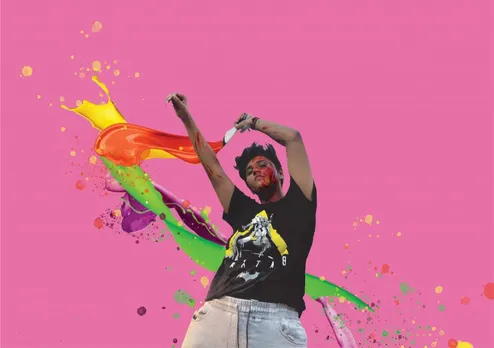 We are seeing a lot of young activists coming up and speaking for the community. These next-gen LGBTQIA+ community activists are creating the buzz and they are heading in the right direction. " It really gives me a positive hope for a better tomorrow. I have always believed that we don't need to be bifurcated into different communities but just need equal human treatment. I feel that the way in which we are coming together these days and raising our voices, I'm hoping that the next generation would have social and human rights activists wherein we fight for rights as equal humans and not individual or specific LGBT rights themselves. Secretly hoping (the world sees a tomorrow where we all are together. Also, the laws are there so well that the next generation does not need to fight a single time for their rights).", she said.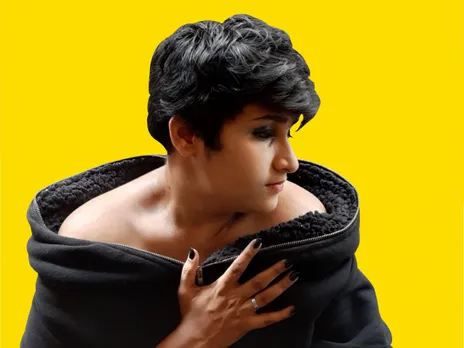 Chetana believes it's self-acceptance that can make things better than anything else. " It is the first key to success. Accepting every bit about yourself helps u grow brighter. I have mostly been with people who understand me. If there was someone who did not, I knew how much to let them affect me. Yes, there have been instances when people look at me differently. But, then I took it as a golden chance to educate them. Education is the key to change the society's thought process.", she said.
For more such stories follow Local Samosa on Facebook,  Instagram,  Twitter, and Telegram.