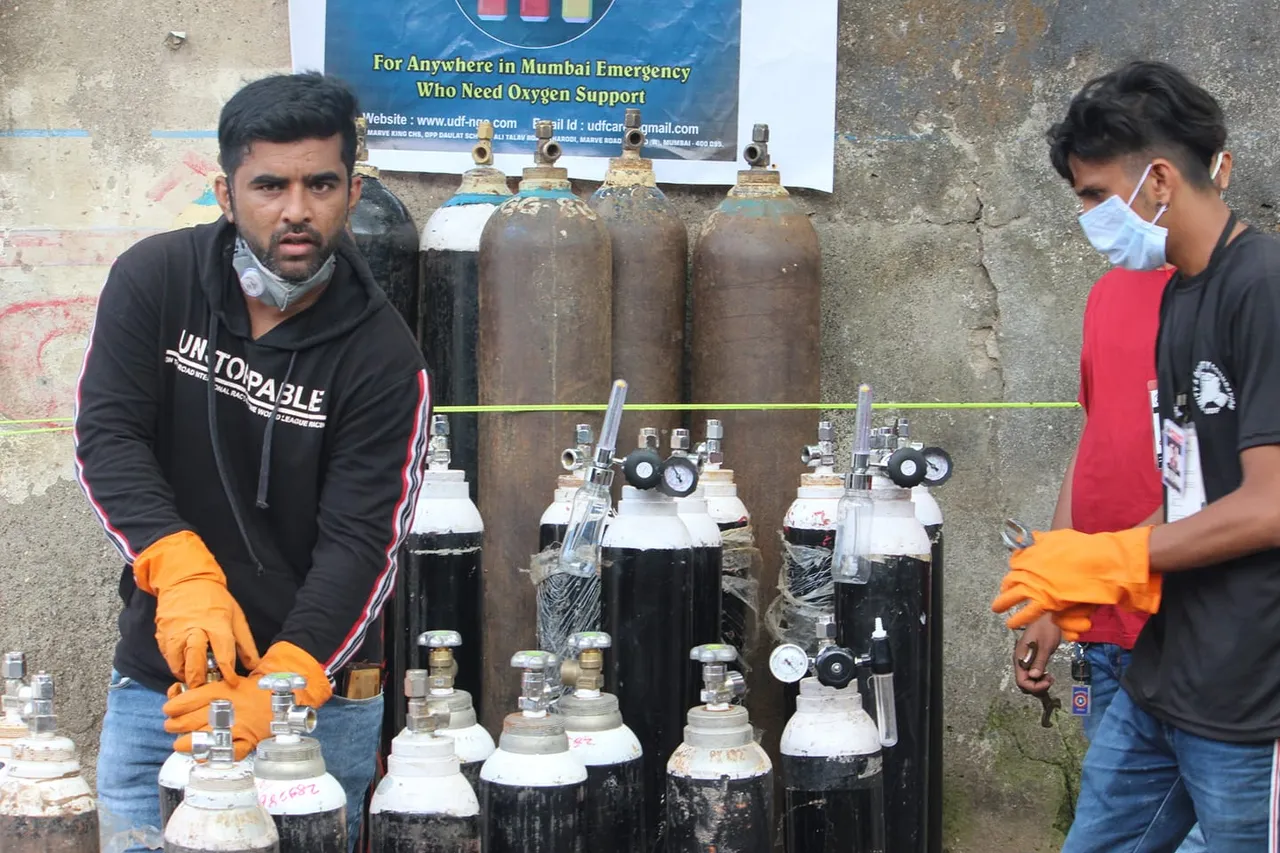 Shahnawaz Shaikh has helped more than 6000 people in Mumbai to date and people fondly call him the Oxygen Man of Mumbai.
Helping patients from the first wave of Covid-19, Shahnawaz Shaikh from Malad sold his Rs.22 lakh Ford Endeavour to buy cylinders. He has helped thousands of Mumbaikars and has been appreciated by MyGov Corona Hub, (A government portal that provides information on COVID-19 in India) for his amazing work. " I feel it is our responsibility to help the state government who's working hard to fight COVID-19. Also, people have appreciated my work. They have helped me and I am very grateful for all the love and respect", he said.
Shahnawaz has been a Covid Warrior since last year. After a heart-wrenching incident, he decided to help people and sold his car. " I was helping people during the first lockdown also. But, when my friend lost his pregnant wife last year because of not finding a bed, and proper oxygen support, it hit me really hard. Another news that prompted me was about a child who died because of low oxygen levels. After these two incidents, I read a lot. I did my research and realized people were not getting beds. They were not getting oxygen support, and then I knew I had to do something."
Initially, Shahnawaz struggled to find cylinders and concentrators, but he did not give up. "I remember, I started searching at around 12 in the morning, and until 6 PM I was working on it. I tried contacting many dealers in Mumbai, but resources were not available. Finally, I visited one dealer in Kandivali and told him about my idea of providing oxygen support to patients at home. He agreed, and then we started working", he said.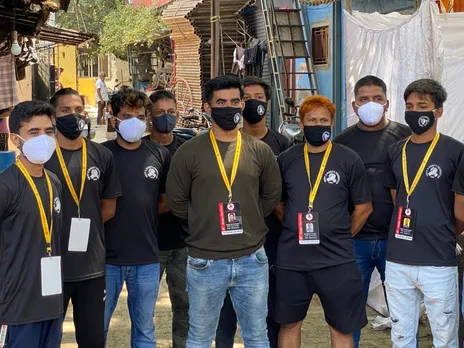 Since various media houses have featured Shahnaz and his work is now receiving recognition, a lot of people have reached out to him for his guidance. " I have been guiding others also. I have helped them with the arrangements. A few of them have even started their own initiatives in Mumbai for oxygen. It makes me happy", he said.
Last year Shahnawaz and his team were getting 50 calls in a day. But this year, due to the shocking shortage of oxygen, the calls shot up to 500 per day. Talking about the severity of the second wave he said, " There is a huge difference in the demand this year. During the first wave, we were able to find oxygen easily. But, this time we had to travel 80 to 100 km to get cylinders. Now thankfully the situation is getting better, and we don't get many calls.", he added.
Shahnawaz Shaikh now runs an oxygen helpline by the name 'Unity and Dignity Foundation" where a team of 20 people is constantly supplying oxygen. "Everyone in our team is in their 20s, and I know them personally. We are currently raising funds on Ketto also, and along with the cylinders, we are providing oxygen concentrators too. We are distributing 25 to 30 cylinders every day.", he said.
During these 2 years, Shahnawaz has helped thousands of people. Talking about one of his most overwhelming experiences he said, " So, I met this 60-year-old man who was looking for an oxygen cylinder for his wife. They were waiting for the bed. Her O2 level was below 60 and her saturation was also going down. After searching for hours, that uncle got my number from an auto driver. I asked him to reach an address, and we arranged a cylinder for him within half an hour. The next day also, he took another cylinder. After that when he came back to return the cylinder he started crying out of happiness. He even bought a bouquet for me and kissed my hands. I was also crying. This incident was something else, I will never forget it."
He is indeed receiving many blessings for his hard work and kindness. Local Samosa is proud of this Covid warrior. Check Unity and Dignity Foundation's work here, and help Shahnawaz Shaikh and his team raise more funds here.