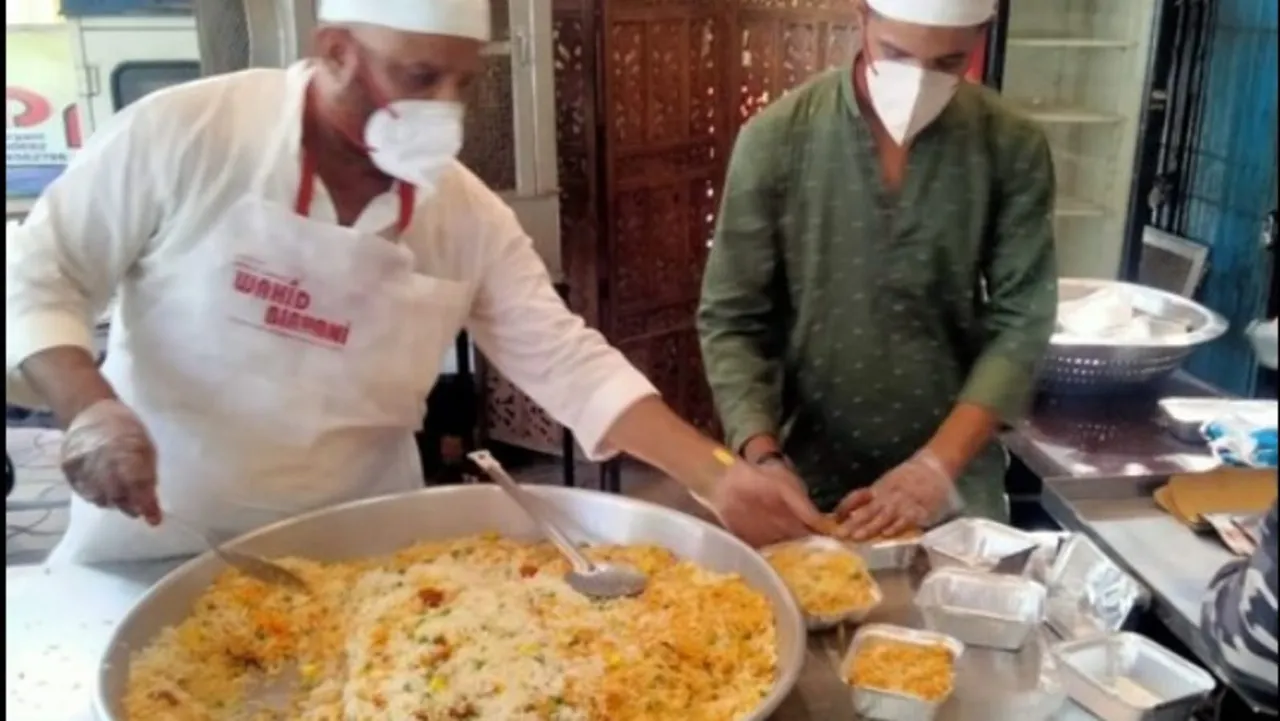 Known for its lip-smacking Biryani and Awadhi non-veg cuisine, Wahid Biryani has fed 40,000 hungry people in the last one month!
Wahid Biryani in Lucknow is that one place that is always flooded with non-veg lovers. They are loved for their amazing non-veg menu, but what makes them even amazing is their generosity and kindness. Wahid Biryani is donating free food to patients in home isolation, daily wagers, and anybody who reaches out to them for the last one month.
" We did the same in last lockdown also. But instead of delivering meals, we had set up stalls in different areas like Agra Express and Chinhat. Our restaurant was feeding 1,000 people every day in the first wave.", said Aquib Ali Qureshi.
The owner of the restaurant Mr. Aabid Ali Quraishi began this initiative last year in the second week of the lockdown.
" We are always busy with work, and we can't sit idle. Last year, when the lockdown was imposed, we stayed home for a week, but then my father decided to do something. So, we started giving free rations. After a while, one of our relatives suggested why don't we distribute food at Agra Expressway as it is flooded with commuters and the needy. So, we reached there, and to our surprise, all 5 'patelas' we had taken with us were over in 10 minutes.", he said.

This year too Abid Ali Quraishi has decided to do the same. " We are delivering food in almost every region in Lucknow through 5 cars. We are trying our best to cover as many areas as possible". Wahid Biryani is distributing meals to 2,000 people every day. They started out in the month of Ramadan and kept feeding people even while fasting. They have distributed meals to 40,000 people to date, and are not planning to stop anytime soon.
The meals are made with fresh vegetables, and currently, the menu serves Paneer and Soya Bean Biryani. " Though we are popular for our non-veg food, but since not everybody is a non-vegetarian, we decided to keep it completely veg.", he further added.

One can contact them on 9125066660, 8429224762
For more such stories follow Local Samosa on Facebook, Instagram, Twitter, and Telegram.