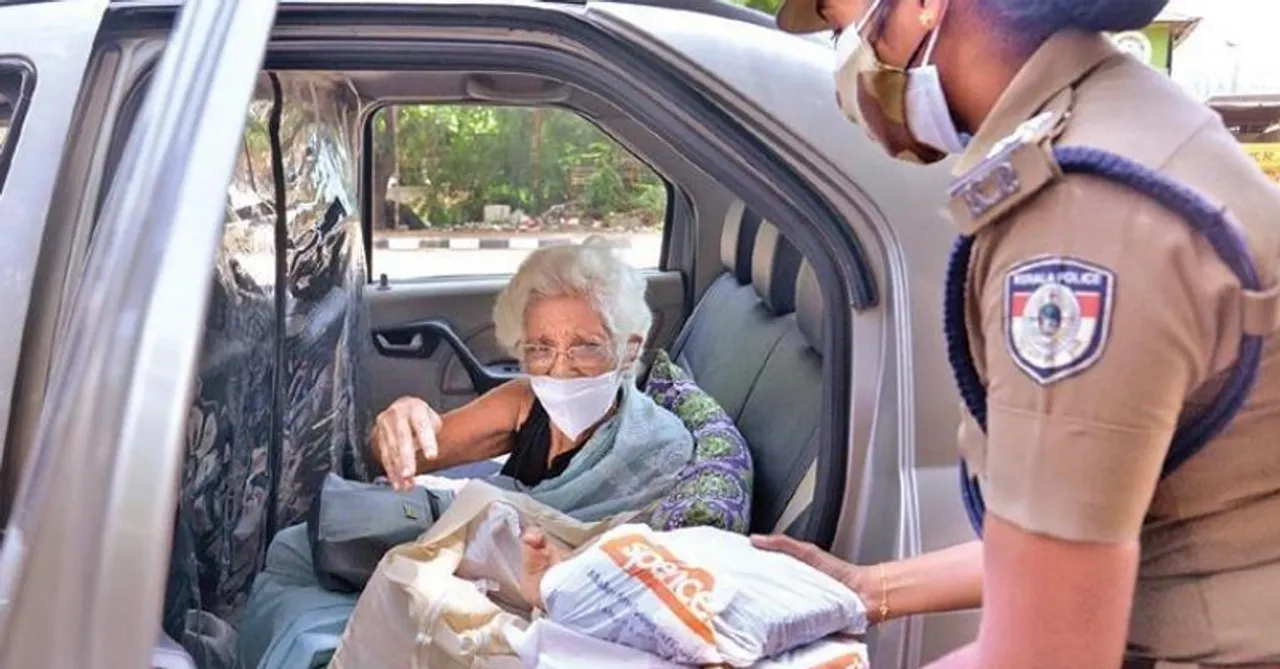 This heartwarming story has come from Thiruvananthapuram where an elderly woman from Kerala was seen giving food to a police officer who was doing her duty at the LMS junction.
If you think only netizens and youngsters are giving their best to help people during the Covid-19 pandemic, then, you need to read this. Recently, the internet saw an elderly woman from Kerala donating food packets to the police personnel who were on Covid duty.
She is anonymous as she doesn't want to tell her name. The 89-year-old hails from Pathanamthitta and is doing charity for a long time. Her daughter and son-in-law are faculty members in a college in Tamil Nadu.
The lady lives alone. Her neighbours tells that even before, she always used to find needy people while going around the city and give them gifts.
A kind gesture that won hearts
She was passing through LMS junction, Thiruvananthapuram, in her car when the police personnel took notice of her. She was old which is why the police did not stop her to check. However, the car itself returned and stopped at where police were present. The lady opened the door and gave food packets to a lady police officer who went near the car. Since they were hesitant to receive the packets, the old lady assured that the food was "corona-free".
The picture of the old lady giving food to the police officer was doing rounds all over social media on Thursday.
Old age goals?
For more such stories follow Local Samosa on Facebook, Instagram, Twitter, and Telegram.