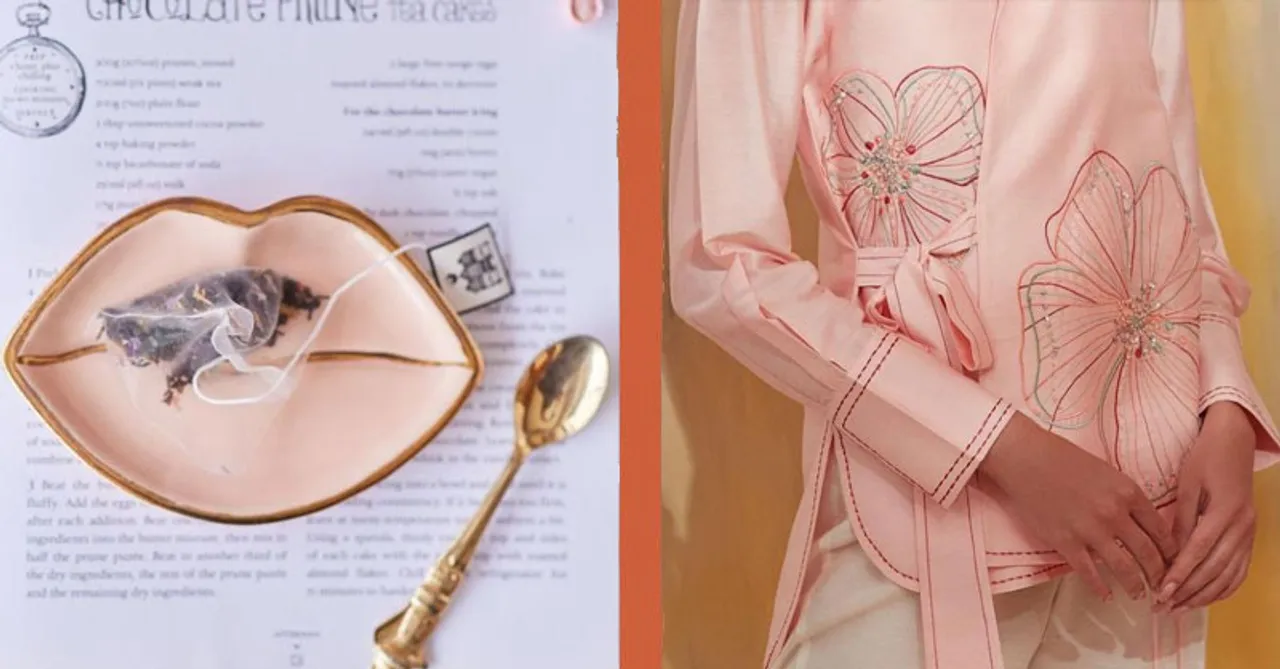 You can now shop for clothes, home decor items, and even jewellery while helping someone in dire need. Have a look at these homegrown brands that are donating to Covid-19 Relief, and shop for a cause!
The second wave of the deadly Covid-19 has made things even worse. The hospitals are running out of essentials and the patients are in danger. It's time we do something, and if you are planning to buy clothes, or accessories, or any such thing, then don't forget to check these homegrown brands that are donating to Covid-19 Relief with their products and summer sales.
1. Pokaba.active
Ladies, it's time to make your home yoga or exercise sessions more stylish with these colourful Activewear! Get your hands on them as Pokaba is donating 100% of their profits for the next fortnight to Mission Oxygen India. Be fit, and Kind in this Lockdown and help India breathe while shopping.
2. Tangerine Handbags
Tangerine is a brand that offers a great variety of vegan handbags crafted by skilled craftsmen. They have come up with pocket wallets, and cool sling bags too. Check their collection on their Instagram page and shop as they are also donating the proceeds from your purchase to the Give India foundation!
3. Twinkle Hanspal
Twinkle Hanspal knows very well how to rock Monotone outfits, and her collection features some really elegant pieces that are perfect for a casual outing. She is donating 50% of the online sales until 10th May 2021 directly to Hemkunt Foundation who is working tirelessly towards saving lives. Check the collection here.
4. SWGT
This homegrown brand has an aesthetic collection, and is an amalgamation of traditional craft with a contemporary outlook. They have a sale until the 8th of May, and will be donating 50% of their revenue to Hemkunt and Food For The Hungry Foundation, doing relief work for COVID-19 patients. Shop for the pieces here.
5. AA Living
AA Living is selling home decor items since 1998 and has been under the WGSN Top 10 stores in Asia. They have Bedding, Bath Linen, Rugs and a lot more to make your place look more comfy. This store too is donating 100% of the proceeds from their sales of evil eye cushion to Covid-19 relief charities in India throughout the month of May. Shop here.
6. Love Letter
Studio Love Letter is all about handmade and eco-friendly jewellery, and you should definitely check their recycled glass and plastic collection. Perfect for summers, their collection is worth glancing at. They are donating 50% of all their sales until 20th of May to Hemkunt foundation. Help them donate more by shopping something this summer. Shop here!
7. Trumpet Vibe
Trumpet Vines is a clothing label that reflects elegance & finesse. Their apparel fits for almost every occasion. We are totally in awe of their Mother's Day collection that has some gorgeous pastels and can be a great gift. They are donating a part of this sale proceeds to Hemkunt Foundation and Feeding From Far that are working tirelessly during the pandemic. Shop here.
8. Ziddi
Ziddi is reviving Patwa thread craft through its rustic, handmade collection of accessories, and they are good at what they do! Making things even better, Ziddi is donating 100% profits from their sales proceeds until 7th May. Shop some colourful and aesthetic earrings, neckpieces, and more from them while helping Covid patients here.
9. Suite Number Eight 
This home decor brand has colourful and classy collections of tableware, serveware, bold soft furnishings, and playful decor accents. Their collection has different themes and can be a great gift option. They currently have an ongoing sale of 35% off and are donating a part of their proceeds of the sale to Hemkunt foundation for providing oxygen and support to COVID-19 affected patients. Shop here.
10. Ukti
Ukti is one of our favourite brands when it comes to simple, and casual outfits. They have a very cute, and classy collection of Dresses, and most of them have pockets! They are donating 40% of their sales until May 15, 2021, from the last 4 collections to support organizations working actively towards covid relief efforts. Shop here.
We really admire how these homegrown brands donating Covid-19 Relief! Did we miss anyone? Tell us in the comment box below.
For more such stories follow Local Samosa on Facebook, Instagram, Twitter, and Telegram.