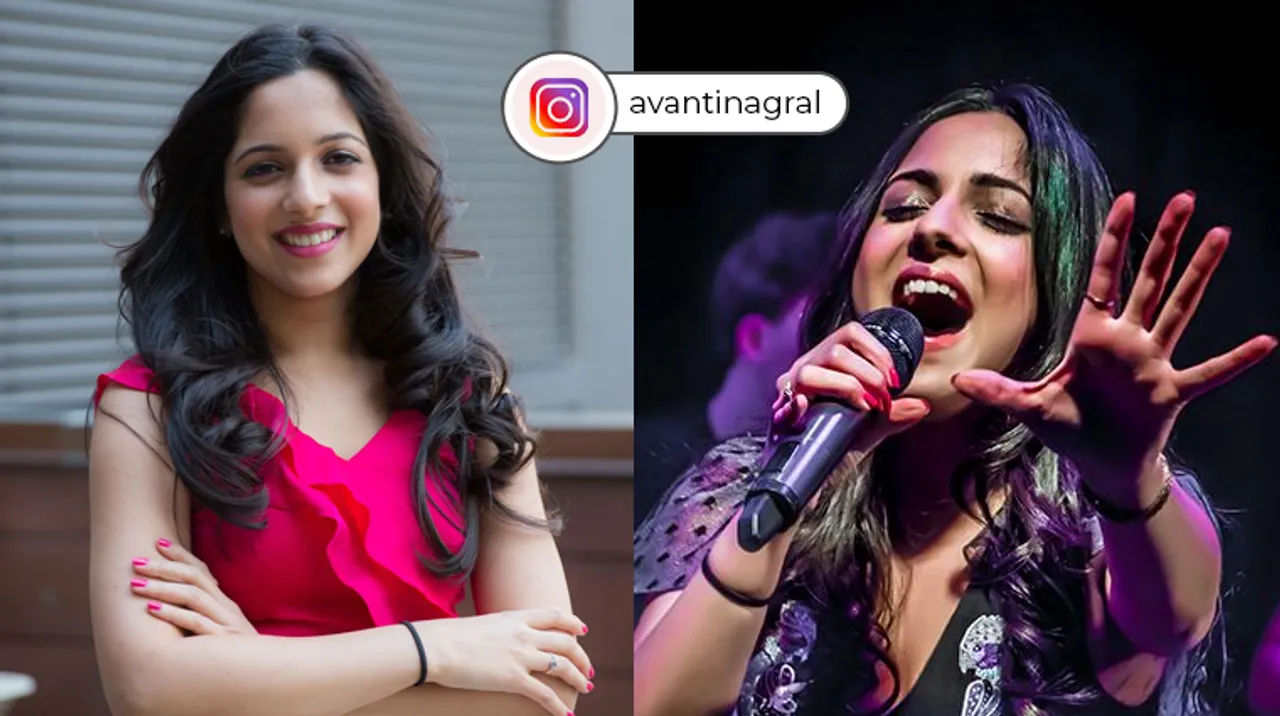 Avanti Nagral thrives at the intersection of pop and soul. Her music has deep meanings. Her YouTube videos are entertaining. She creates songs on the spot, and her creativity has a lot more in store!
Avanti Nagral through her music aims to reclaim the way young girls see themselves, around the world. She has spoken and performed at the United Nations and TEDx conferences. She is a YouTuber, holds a degree in Psychology and Global/Health Policy, and was the first to pursue a dual degree with the Berklee College of Music! It's no wrong when we say that she is a powerhouse of talent!
"Singing has been a part of my life for as long as I can remember. It's been very personally healing for me. It's something that I turned to when I feel stressed., and something I loved to do. I see its power to be healing and soul connecting, and something that is a vehicle I can bring change to.", she said as the conversation had to begin with Music!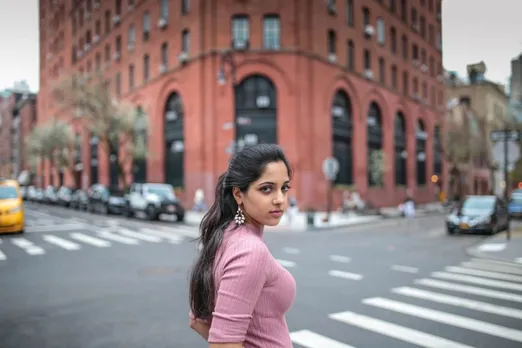 If you will watch her sing, you'll be left mesmerized. She is really good at it, and her family had a big role to play in it. "I often joke about this, but I am pretty sure that the earliest memory of my music is in my mum's uterus. My dad in addition to being an entrepreneur also plays Tabla. My mum is pretty spiritual, so, I grew up singing Bhajans, and devotional music. I also did a lot of performing art as a kid. I was around 4 or 5 when I did my first public musical performance. It was a reenacting of Ramayana, and I was singing Payo Ji Maine!", she said.

Now that she has become a singer, and everything looks smooth, but taking it as a full-time career was daunting for Avanti Nagral too. ' Music has been a part of my life forever. After my training in devotional and Hindustani classical, I also did some church music in school. I used to do some professional theatre too. All of that was a huge part of my life, and picking it as a full time career was a whole new ball game. But, I loved it. I loved being on stage. I recognized the potential where I was lucky enough to have a platform as an artist.", she added.
Her debut single 'I Like' is about being independent, while the recent track 'Sun To Lo' talks a lot about mental health. Talking about her musical journey she said, " It's been a very long, and interesting journey. I think I have come a long way from my early days. My first few songs were completely solo, but then I started collaborating with other people. I have been finding, and developing my sound, and I have really enjoyed that. One thing that stayed consistent though is the hope that every song has a message, a connection, and a hope.", she said.
Avanti Nagral writes her songs too, and that is why, every song she has done, tells a story from her perspective. Her writing process is pretty refined, and she thinks it is fascinating.

" A lot of it is inspired by personal life, personal stories. Stories that I have been told or heard, and themes I want to write about. For Sun To Lo, it was very clear that I wanted to write about respect and mental health. There's another song, Thank You please, which I wrote after the day of my breakup. What you hear on the record is exactly what it was written as. I am always collecting certain ideas and am excited to continue to do that. I love collaborating with other folks too. It gives such a different perspective, and you can play around in a way that you are not stuck in yourself. I am also very extroverted as a person, so I think having people to collaborate with on something is fun", added Avanti Nagral.
Avanti identifies herself more as an artist and a performer than a songwriter. She is spontaneous! She has made songs on the spot, and not just one, there is a whole series in her YouTube channel. " When you are performing, even if the audience is different every time the song that you are performing is still the same. So just to spice things up, I just came with this concept of making songs on the spot. Because why not!! It's one of those things where you have to be completely in the moment. Otherwise, you'll fail. I love doing it in every live show. It keeps my creative juices flowing. I joke that sometimes it feels that I am not a rapper by any means, but during such performances, it does feel like I am a rapper in the flow.", she said.
For the longest time, Avanti thought that she has to be more established as a musician to people to care about her personality. But last year she started making different kinds of content, particularly in the educational space. There are videos capturing conversations with her grandma, and other people about social issues that she cared about, and they started doing well. " I figured why not show some other perspective of my personality because people were clearly hungry for it. It was a pleasant surprise to see that people would come for the videos, and stay for the music. they know me as a person, they can see what my values are, and how they reflect in things that I share and write and talk about so I think it's cool, and this younger generation wants to see more holistic side of an artist, and I am doing that!", she added.
There is another playlist on her YouTube channel, where she sings, and her dad plays Tabla. It's amazing how the father-daughter duo sync so perfectly!

" My dad has been playing Tabla for so long. He used to teach it in Grad school in the US so he could make some extra money. When I was little, I used to perform these father-daughter concerts at home for our family friends, and I missed doing that. Lockdown was the first time in a long time I was under the same roof as my family. So, we just decided, let's do it. There was this one song that I wanted to do, and it sounded terrible with just me singing on the Tambura or Piano. It would have sounded so much better with the Tabla or the Dhol. It was Maahi Way. So I was like hey dad can you play it with me, and he was like sure, and people loved it. So, we started doing it every week.", she said.
Just like all the YouTubers, and anybody who's in the public eye, Avanti also gets unnecessary hate comments. But, the way she dealt with it was fabulous. She wrote a song about the hate comments, which is lit, and sweet at the same time. " It's still a portion of the song. Maybe I should develop it into a full song. It was just a very much in the moment kind of a thing. I made a YouTube video reacting to hate comments, and after that, I was feeling very emotional. So I turned to the thing that releases my stress. It resonated with people. I think it is not always with the people who are always 'Public' who get hate comments. There are many more people on the internet dealing with it. The response was wonderful. I did surprise me!", she said.
Sun to lo is her first Hindi song, but it doesn't sound like that. the lyrics are great. Her vocals are perfect, and everything is so on point. Talking about writing songs in Hindi Avanti Nagral said, " It was 100% challenging. I feel lucky that I do speak Hindi. But, I really had to work with my Utcharan and pronunciation. Unfortunately, my vocabulary is not as strong as to write poetically in it. So, I collaborated with a Jaipur-based poet, and songwriter Mohit Kaur. It was really important for me to get the nuances right. I knew I wanted the song to be called Sun To Lo, I had the message, and the general concept but the specific word choices were very important especially when talking about something as sensitive as mental health. It was a journey, and I loved it.", she said.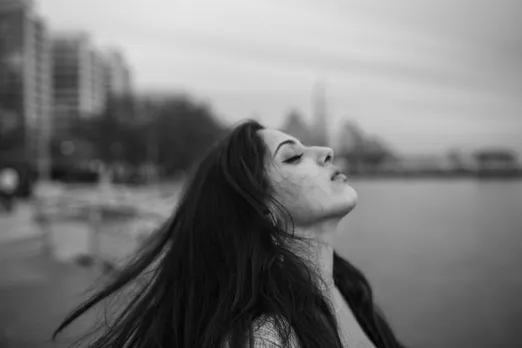 Avanti Nagral hails from Mumbai, and she loves it. " I have a fun segment where I sing the songs that have practical similar melodies, and so there are two songs. One is Aye Dil hai Mushkil, and the other one is Oh my darling clementine. So, I would like to dedicate Oh my darling ye hai Bambay Meri Jaan to Mumbai!"
Avanti's Instagram and YouTube have a lot of fun and the educating videos with her grandma. Talking about this cool collaboration, she said. " I love making videos with my Aaji. She would come over every Saturday, and we'd watch a Marathi film together, or a web series. So, we were watching Bandish Bendit one day, and she said I think they are going to kiss, and I was like she is cool. It was so cute to see her reactions. So I decided to show her this song and get her opinion on it. Also, in other videos where we discuss social issues, they too have resonated with people. Because it is me and my traditional looking daadi, and we are both discussing them. It's not a 20 something, modern girl talking about it all alone. I think people love it with Aaji!", she said.
Avanti really admires the works of Jaslene Royal, Kavita Seth, Abhilasha Sinha, Piyush Phisekar, The Local Train, the Yellow Tire, and many more. " There are so many great singers and songwriters that I can go on and on and on. In terms of YouTubers, there are so many amazing people. Beer Biceps is great. I can't even imagine doing daily vlogging, and it's amazing to see the Flying Beast doing it. Mostly Sen, Sejal Kumar, and Komal Pandey for me the originals!", she said.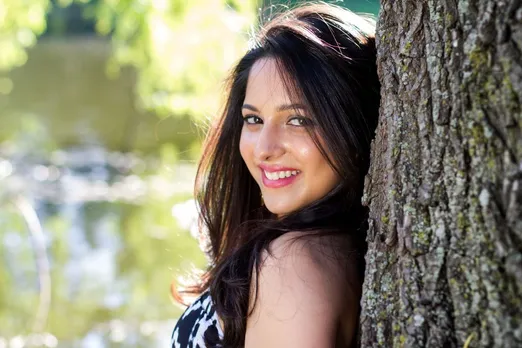 Avanti Nagral feels that she is not the kind of person who will sit, and the creativity will come to her. " I will not push creativity out, but I will do things to keep it flowing. I think a lot of ways to get over the block is to do. Not necessarily to create or to ideate, but to do things that allow you to be in that state. I practice when I am not feeling creative because maybe I will improvise or maybe ill get an idea. For YouTube, it is consuming and researching. I get in the idea flowing. Or sometimes taking a break also works. Taking a shower, walking, or talking to a friend. or family member, and then I come back with a fresh perspective.", she said.
Talking about her Music genre, and why she loves Pop, Avanti mentioned, " I think I love the fact that it changes every few years. If you will look at the pop charts today it's more hip hop, and not necessarily what I have been in. But, it's cool, and maybe I'll dabble in it soon. 5 years ago it was EDM, that's the most, and the reason why I still categories myself as pop is that I feel like its the most accessible genre and you can create those sounds which resonate with a lot of people. But I believe in never say never and I am excited to explore other genres and see how they flow and fit together.", she said.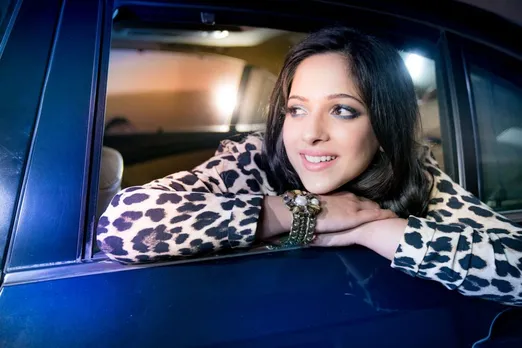 It's great to have someone like Avanti Nagral who wears many hats, and someone who is inspiring, and entertaining people with her skills, hard work, and talent. Her gorgeous smile, meaningful lyrics, soothing tunes, and fun-packed videos make her one of our favourite artists in the country. Don't forget to check Avanti Nagral and her fun videos on YouTube here, and scroll through her entertaining, and musical Instagram here.
For more such stories follow Local Samosa on Facebook, Instagram, Twitter, and Telegram.