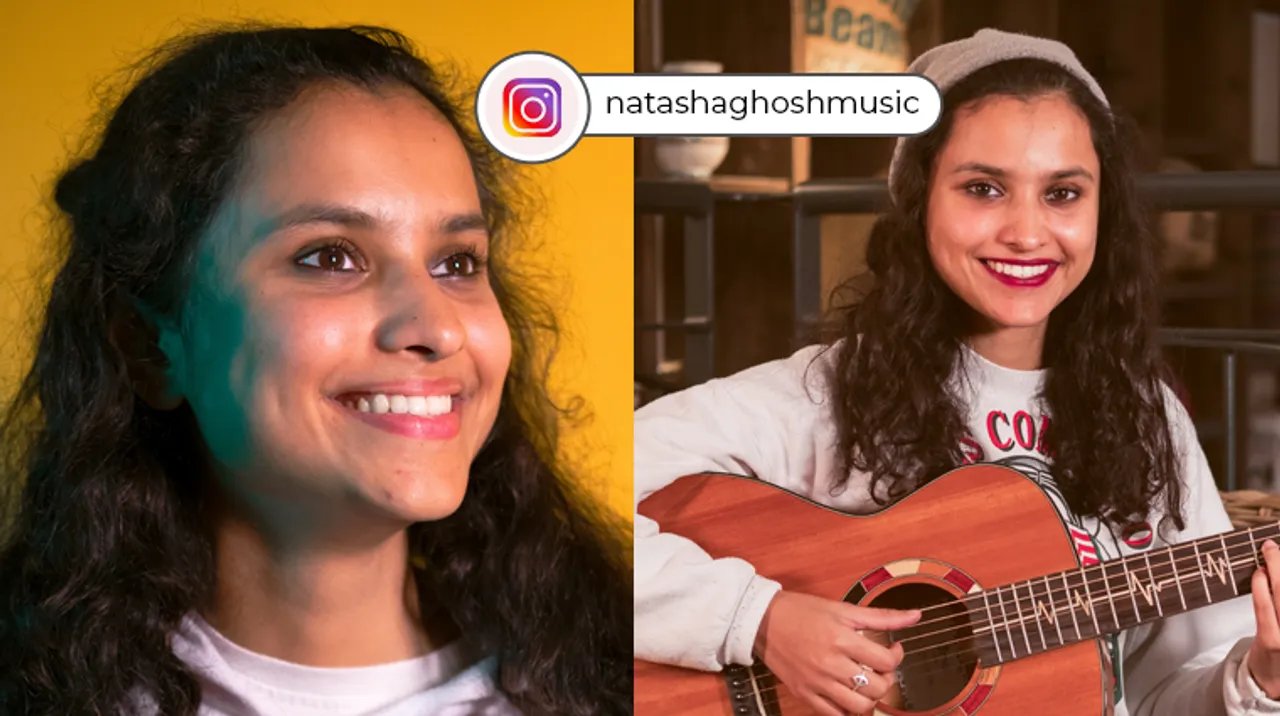 Natasha Ghosh is 23. She is a fingerstyle ukulele player, and her covers will bless your ears. She also makes music, she even writes them, and is planning to release a song every month now!
Natasha Ghosh and her fingerstyle ukulele covers are soulful and relaxing. She is a Dutch-Indian singer-songwriter, and her parents are from Kolkata. If you will scroll through her Instagram feed, you will come across many instrumental gems. Her Kalinga covers are worth watching too, and seeing her play the ukulele is another delight!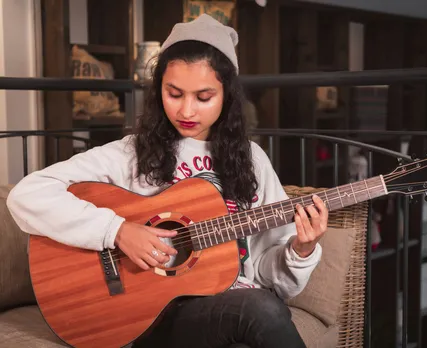 Natasha had always found her solace in music and says it's something that makes her the happiest. " When I was a toddler, I didn't want to eat unless there was music playing. So I remember my mother putting me in front of the television to see the TOP 40 countdown on MTV. I literally learned to count from 40 to 1 even before knowing how to count from 1 to 40 because of that!", she said.

As a teenager, Natasha used to love instrumental music. She, in fact, is a multi-instrumentalist at heart. She would listen to the piano and guitar renditions from Yiruma and Sungha Jung. " When I was about 11 years old I picked up the guitar. I didn't like it back then, but when I saw the fingerstyle guitar videos of Sungha Jung at the age of 14, I fell in love with fingerstyle guitar. I spent hours and hours practicing it, while harming my sleep schedule, haha.", she added.
When she turned 18, she picked up the ukulele and transferred the skills that she had learned on guitar to it. After this Natasha then fell in love with the ukulele, and later with the fingerstyle." For the past six years, I've made ukulele fingerstyle videos. I like playing with fingernails more because then I can really feel the instrument. It also allows my hand to be in a stable comfortable position while playing and that is one of the most important things while playing the ukulele.", she said.

Natasha's Instagram feed and her fingerstyle gems are a must-listen for anyone who's into relaxing music. Her covers are soothing and would want you to grab a cup of coffee, and listen to it. Her constant smile reflects how much she loves doing what she is doing. She is a powerhouse of talent! She is a singer, songwriter, ukulele, & kalimba player, and damn, she is good at everything If you are wondering what does she enjoy the most, here is what she told us.

"Sometimes I'm more in a singing mood, sometimes more ukulele. For the past six years, I've made ukulele fingerstyle videos. Since 2020 I've been releasing my own music with singing as well. Because the releases are a new part of my musical career, its very new and exciting to me. But the ukulele never really bores so I still enjoy that as well.", she said.
Talking about how she prepares for these instrumental covers, she said, " I make sure that I'm in a clean environment and practice my covers in parts first. Then I glue everything together. I also have some finger exercises I sometimes do but I play so much that my fluency with the instrument is basically engrained."

Natasha has done a series inspired by multiple anime theme songs, and it is a delight to watch and listen to them. The beautiful ambiance of Japan, while she is lost in her ukelele is something you shouldn't miss. " My favorite ukulele arrangements are the ones where I cover Japanese anime theme songs. I've recorded the videos of those
arrangements in Japan", she mentioned.
Being a fingerstyle ukulele artist, Natasha feels it helps her to play the bass line, melody, and percussion all in one. It gives the song a lot of new dimensions when played on the ukulele. " I Think It really allows the ukulele to "sing". It gives me some sort of strength when I finish a song that I'm really proud of.", she said.

Natasha is one fabulous singer and loves writing them. She has written many songs and isn't planning to stop anytime soon. " This year I've written up to 8, of which a few are soon to be released. 3 are already released, but I'm planning ahead of time because of my master's thesis :)", she added.

Talking about her songwriting process, Natasha said, " Cleaning up everything around me gives my own head some (creative) space as well. Usually, when I write on a beat, I export the beat in my DAW, divide it into sections, and write on each one. I start with humming until I find a cool melody and after that, I write the words! I also make sure that I schedule a "time block" into my day to do this. Nobody wants to write songs in a hurry!", she said.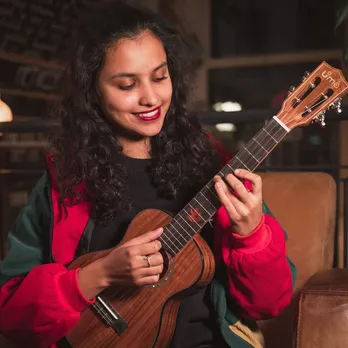 Natasha is someone who produces music, writes songs, sings, makes ukulele covers, and is also pursuing her Masters's Degree surrounding Communications & Management from the Utrecht University, and so we couldn't help but ask how does she manage everything so brilliantly? On which, she said, " Time. Management. Haha, I have my full-time master's degree, full-time music, my hobbies outside of that, exercise, and my social life. I have a Google Calendar on which I color code everything. For example "running" is coded yellow, "recording music" is coded light blue. "Studying for university" is green etcetera. It's really a balancing act, but I do always make sure that I sleep enough and don't overwork myself. That really helps.".

Before waving us a virtual goodbye, Natasha ended this conversation on a beautiful, and kind of lyrical note. She said, "Always focus on your own journey and never compare yourself to anyone else. If you look at it statistically, every musician is a grain of sand in a desert. In other words, there are a lot of people who make music like you and are passionate like you. The only difference is that they aren't you. And that is what makes you unique. So it's not useful to compare yourself to others. It's okay to get inspired by other people, but it's best to not be hateful, judging, or jealous of them.". We couldn't agree more!
This 23-year-old fingerstyle ukulele artist, a fabulous singer, and songwriter will make you fall in love with her work. Her Instagram feed is pure bliss to listen to. Check out covers by Natasha Ghosh here, and lift your mood!

Her next single "More Love" is coming out on April 23rd! We all better save the date :)
For more such stories follow Local Samosa on Facebook,  Instagram,  Twitter, and Telegram.