If you swear by chai, and can't process the morning without a hot cup of tea, then we have got something for you! It's time to save someplace on your shelf and pack them with these Insta-trendy teas online. Sip, sip, and just sip!!
We all love Masala chai, while the black tea has our heart, but there's more to this much-celebrated brewing delight. These 8 Insta-trendy teas are a must-try if you a tea lover. From White Tea to the spiciest, Bhut Jhalokia Tea, to much more, check these Insta-trendy teas online, and sip on the one you like!
1. Matcha Green Tea by VAHDAM India
Matcha is known to have 137X antioxidants than regular green tea. A known rich source of anti-oxidants, Japanese Matcha green tea improves focus and aids in boosting metabolism. Combined with various other Indian superfoods, and adding to its existing range of Japanese matcha green teas, VAHDAM India continues to please tea lovers with good health, this time in the form of easy-to-prepare powder. There are 7 different Matcha flavours on their website, and you should definitely give it a sip!

Shop here.
2. Blue Tea from Tea Box
Blue tea aka the Butterfly blue pea flower is used widely in eastern alternative medicine as a herbal infusion. It helps in cleansing the body and rid the mind of any form of stress. The blue colour looks soothing, and it also has very positive effects on cognitive function, has anti-aging properties, and is also favourable to skin health.
Shop here.
3. Bhoot Jhalokia Tea from Aromica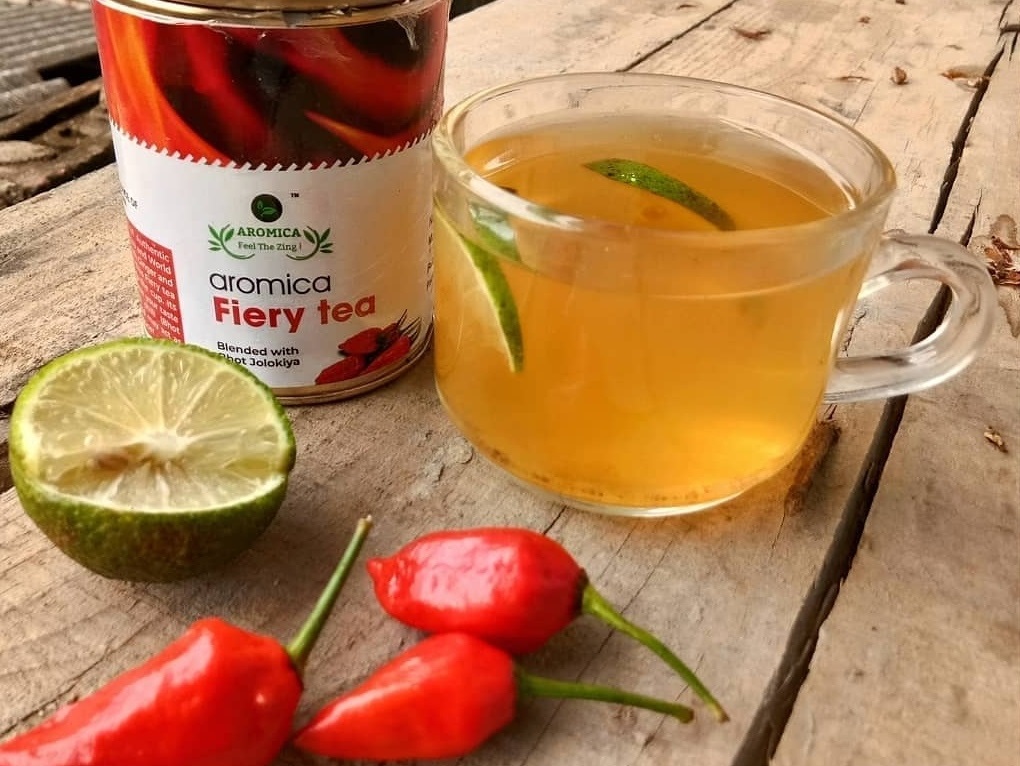 Aromica Tea is a pretty popular tea brand in Assam. Their tea collection is wide, but the one to caught our eye was their unique Fiery Tea. This spicy tea is a special blend of handcrafted Dheki, black tea, Bhut Jolokia (The spiciest chilli in the world), Ginger & Lemon flakes. A spicy delight indeed!

Shop here.
4. Chamomile Herbal Tea from The Tea Shelf
It is made with the dried flowers of sweet chamomile and has soothing properties. Chamomile has many benefits. It helps with sleep, lowers blood sugar, and is even helpful with diabetes. It is a perfect way to unwind before bedtime and to welcome a good, peaceful sleep.

Shop here.
5. White Tea from Ripple Tea
Ever heard of white tea? Well, yes. It exists and is one of the most delicate tea varieties as it is so minimally processed. It is harvested when the buds are still covered by fine white hairs, and that's why it is called white tea. However, it doesn't look white. It is a little yellow in colour, and has a mellow, fruity, and floral taste.

Shop here.
6. Oolong Tea from TASSE DE THÉ
Oolong teas have similar health benefits as your regular green, or black tea. It is a traditional Chinese tea and is made by withering the plant under the sun and oxidized before it is curled, and twisted. It helps with weight loss and has many other health benefits.

Shop here.
7. Bamboo Silica Tea from BISJ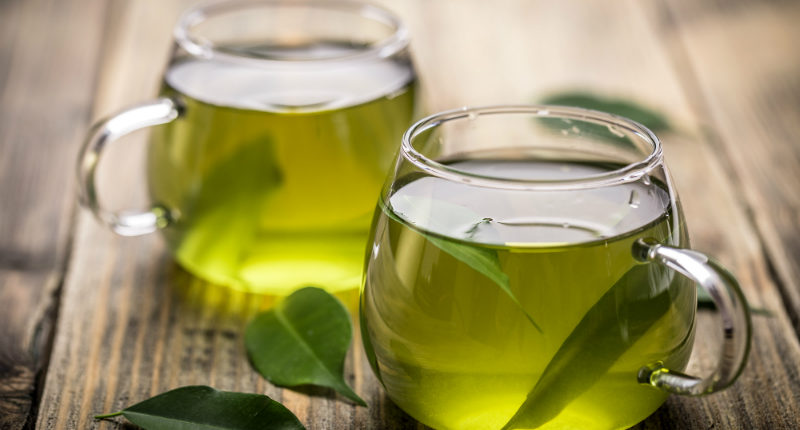 It is made with bamboo leaves and is said to be a great source of natural silica. It can help you regulate blood sugar levels in your body, and promotes better digestion. Bamboo Silica Tea is one of the most gorgeous Insta-trendy teas which is available online!

Shop here.
8. Hibiscus Tea from Sattvic Foods
The deep magenta coloured tea has multiple health benefits. It has Antioxidants, helps in fighting bacteria, and can be helpful for blood sugar, and blood pressure. It has a tart and cranberry-like flavour, and after adding a little bit of honey, tastes amazing! Also, it looks totally Instagrammazing with its gorgeous maroon shade!

Shop here.
For more such stories follow Local Samosa on Facebook, Instagram, Twitter, and Telegram.
Comments
comments