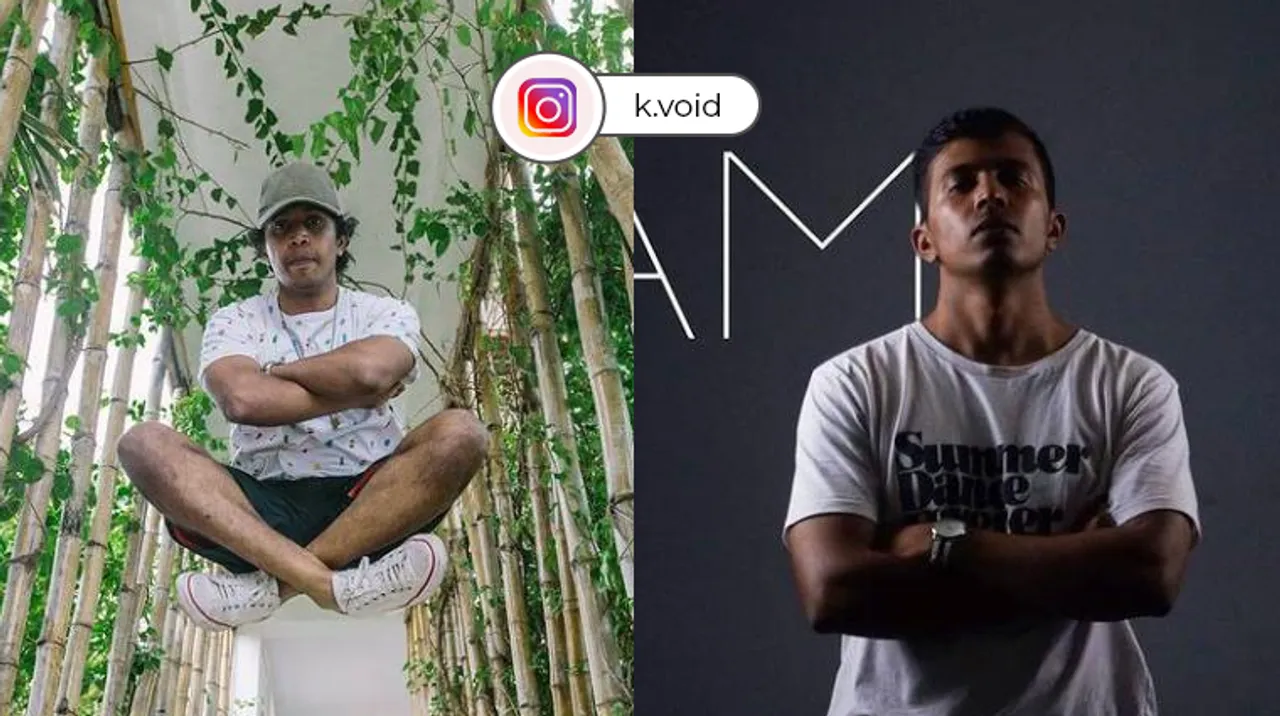 Kevin Joseph is a VFX artist, Filmmaker, and someone who finds his solace in dancing. This Ambdavadi has even worked with Deepika Padukone, and his journey just like his VFX-packed videos is inspiring and worth knowing!
Kevin Joseph is a 29 years old Ambadavadi from Ghatlodia and has done his Bachelor's in Business Management from Nirma University. He is currently running a production house with 5 other partners called, " Who made this films", and has been a part of 'Dine Out' under Times Network, where he handles the video production, and content programming. He is a full-time VFX artist and a dancer. For Kevin dance is something that he does for fun, and relaxation, but watching him dance is pure bliss, and he has got great moves mixed with his VFX effects. "It has been an escape from my full-time work of film making, I really enjoy it. I don't see it as a career, but yes it is something I just enjoy a lot, ", said Kevin.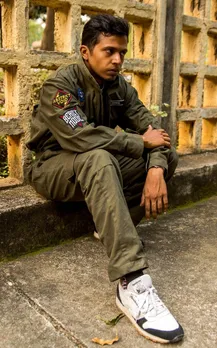 It was music that introduced Kevin to dance, and then to filmmaking." My interest in dancing came from music, and I really like visually representing music". Filmmaking for him also started off because of music. Kevin came across many filmmakers who were showcasing their thoughts through dance, and so that is when he realized he can do that too. His Instagram is flooded with such dance videos. In some, you can see him groove, while most of his feed features different singers, dancers, and other artists. I was like okay lemme try this as this has a bigger space and opportunity to show what one can do with music."
The idea of incorporating his VFX skills with filmmaking was gradual and was a task, but Kevin did it. " It did take a while for me to collaborate dance with filmmaking because it is quite expensive. It took me a lot of work to save things up and buying all the necessary equipment. I have invested a lot of time to fund my filmmaking career. It wasn't a full-time career back then, but I did try my hand at it, and since then I am making videos", he said.
Kevin has poured his VFX skills into his work unlike anyone else. In fact, it would be better to say that he has added a hint of cool VFX in everything he does. " I absolutely love adding VFX that I have learned up until now. I love sharing it with everyone who knows me, and that is a lot of fun.", he added.
If you will tap on Kevin's Instagram profile, you won't stop scrolling. It's engaging, it's different, and the smart use of VFX makes them captivating. But, as we know it's always easier said than done. Each of these videos requires a lot of time, details, and effort. It is a tedious task, but Kevin is up for it. " My recent videos usually take 2 to 3 days, but again it depends on the work. I usually do scripting prior to the shoot. I mostly come up with ideas while filming. Most of the creativity comes during the process of post-production. I procrastinate most of the time. I shoot something, leave it for a few months, and then I come back to it. But now I am trying to change it. Now I am breaking that pattern. I shoot and immediately start working on it.", he said.
Talking about the things that every VFX artist should keep in mind he said, "The need to learn and try out things is a must. One should not try not to go by the book. Be as creative as possible, you can't stick to one software, because there are many. You should know each and every piece of software. Every Adobe, Premiere Pro, Blender, Flame, and whatnot, just learn everything. I am also learning them, and I think it's always going to be learning work. Keep learning, otherwise, you will lose interest.", he mentioned.
Kevin is one of the hardworking fellas you will ever meet. He works late at night, sometimes doesn't even sleep, and is constantly working on different projects. What keeps him going is the love and passion he has for VFX and filmmaking.
'' I love it all. Even though it is hectic, chaotic, and costs sleepless nights, I still enjoy what I do. I started off as a dancer, got into filmmaking, and now I am really enjoying being a VFX artist on the post-production side of filmmaking. I like mixing everything. Being a director helps me bring my vision to life, also I have a team of people, and they are a big help.", he added.
Kevin is one of those people, who keeps experimenting with their work, and skills. It won't be wrong to say that he is constantly working. " I recently tried a new effect for a project where I used different patterns to appear on clothing, it was pretty different. Most of the things I do are on the go. I incorporate every little thing that inspires me, especially the VFX part of anything, I am also working on a couple of ad films for various homegrown production companies. I have recently worked with Deepika Padukone. One of them is out, but there are 5,6 more to come. I am also supervising the scripting for Skechers which is a collaboration with Ananya Pandey. Will also be doing the editing, and VFX for the videos.", he said.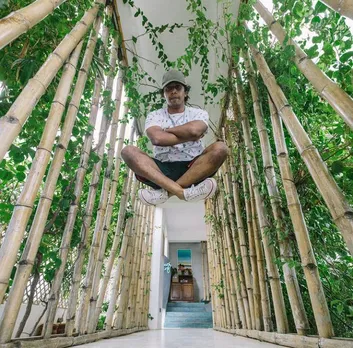 Kevin has been involved with the VFX for the last 10 years. " I have been watching movies, and other talented people do their work. I like to watch people and how they come up with such great stuff, how they incorporate every element perfectly. How they break it down. It's inspiring. I myself had started with photoshop initially, and honestly, I was pretty bad at it, but then I started working on special effects, and it just stuck with me. It is working pretty well.", he said.
Talking about Bollywood and VFX, he said," I think Zero has some amazing VFX. It's one of the best in Indian cinema. It's indeed a lot of work, very detailed-oriented, and I think people should definitely watch it.", he added.
Speaking about his work as a VFX artist, and working on different projects, he said, " I think every project is unique and has got me exhausted. But I love the music projects I have worked on. They are my favorite because the artists fully rely on me, and give me complete control over the entire thing. However, working for a brand is quite different. I have to focus more on how to portray the brand in front of people, and it's whole another thing. One of my favourite projects is definitely the one I did with Anjali Shankran. We had a tight budget, and we had to figure out different ways to make the entire script happen. It was crazy, but we managed to keep it up. It was fun." he said,
This 10 years of VFX journey has been a learning process for Kevin Joseph. "Everything was challenging in the beginning because initially, I would dive into multiple projects at once. It was difficult because it would be me knowing 60% of the work, and the rest I would have to figure out on my own. So every single project has been challenging. I have learned many things while working on them. But yeah, now it is easier and cool!", he added.
Some of Kevin's favourite VFX artists are Jperl, Curlykidlife, Kevin parry, Cachebunny, and Kevin McLoughlin. " I follow a lot of people on Instagram, every one of them in their own space of creativity is fab. They are not full-fledged short film directors, but their visual content is just amazing. They are into ad films, and content like that, and are doing a great job. I am also a huge fan of Sambo, Nas, and Flying machine for their dance, They inspire me a lot", he said. 
Kevin Joseph is indeed someone who is passionate, talented, and definitely one of the best VFX artists we have. His work speaks for himself and can lift up anybody's mood. Check him out on Instagram here to see him make things cool with his fantastic VFX skills. 
For more such stories follow Local Samosa on Facebook, Instagram, Twitter, and Telegram.