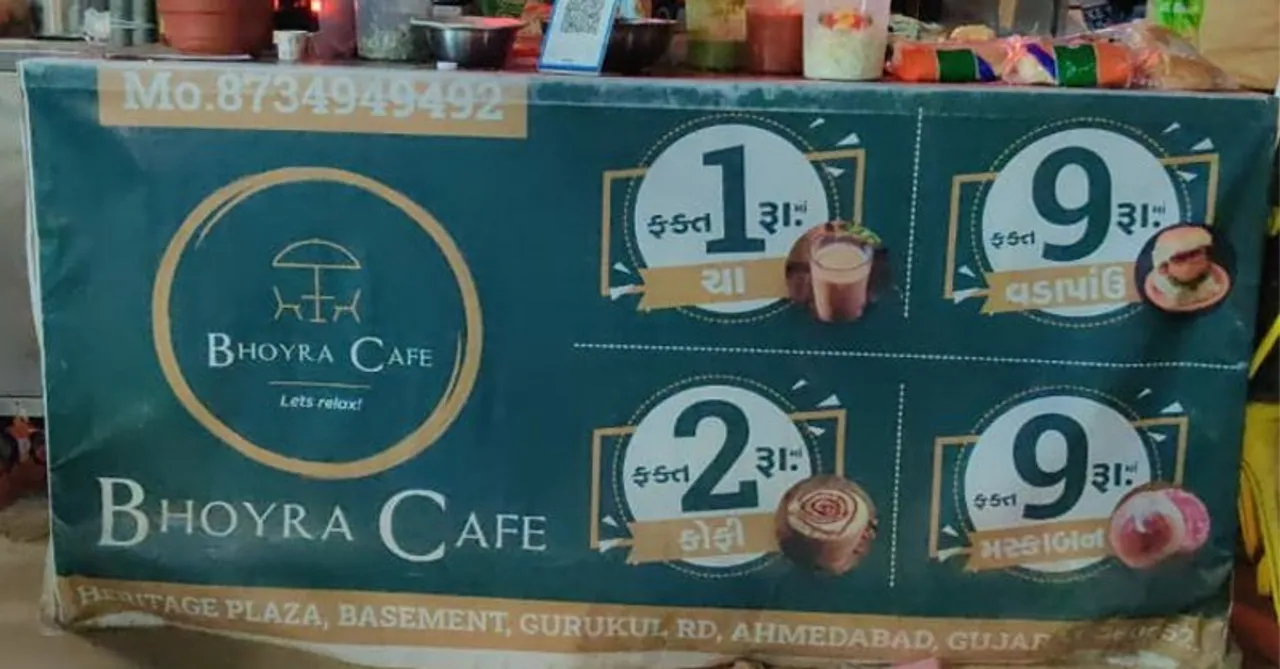 Bhoyra café in Ahmedabad is an underground café, and they are serving chai at just Rs.1. Other than this sasti chai & coffee, they are also offering Maska bun, and Vada pav at Rs.9!
One of the reasons why we all love street food is because it's cheap and tasty. But, for Ambdavadis, a cafe is giving a majjani takkar to all the street food vendors by selling chai at Rs.1, along with a few more things!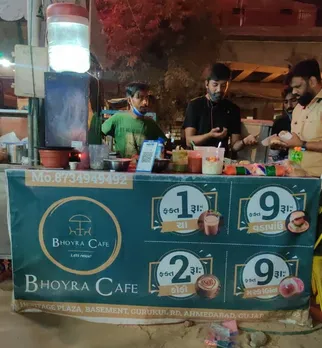 Located in Gurukul Road, Bhoyra is an underground café and is known for its fun vibes, snooker, good food, and open mic events. But, these days, they are going viral for offering Garma Garam chai, coffee, Vada pav, and bun Maska at unbelievable prices. It may seem like a marketing strategy for the cafe, but for Mr.Smit Barot, the owner of this cafe, it is more like an act of kindness. " Since I belong to a middle-class family I understand how people are suffering. I decided to keep the prices this low so that people can come and enjoy good food without worrying.", he said.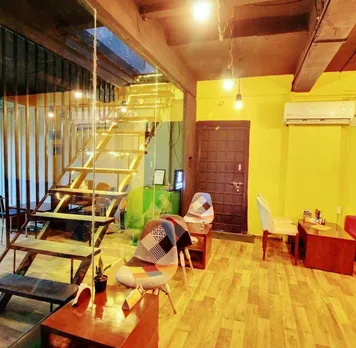 Since the café is underground, Mr. Smit decided to set up a separate stall on the main road to make it more accessible, and it seems it is working out for him. " We are selling 500 to 600 Vada pavs each day.", he said. Since this step has become a success, he is planning to sell burgers at Rs.50 in the near future. " We will soon offer burgers too, so that poor people can get their meals at cheap prices.", he added.

Though the stall is serving outside you can still get your hands on some fabulous food at the underground Bhoyra. The ambiance of this place is colourful, and lit. The seating arrangement is quirky. There's a separate room where you can play snooker while sipping on your fav drink. They even deliver at home, and you will even get a 20% off on orders above Rs.500.

P.S: Bhoyra cafe was previously known as the Down Town cafe, but due to some reasons they had to rename it as Bhoyra cafe

Follow them on Instagram here, and if you are not in Ahmedabad visit this cafe virtually here.
Where: Bhoyra Cafe, Gurukul Road, Opp Gurukul Road, Ahmedabad
When: 8.30 am to 12.30 am
Contact: 8734949492
Price: Rs.400 for two approx. (If you are visiting the cafe)
For more such stories follow Local Samosa on  Facebook,  Instagram,  Twitter, and Telegram.