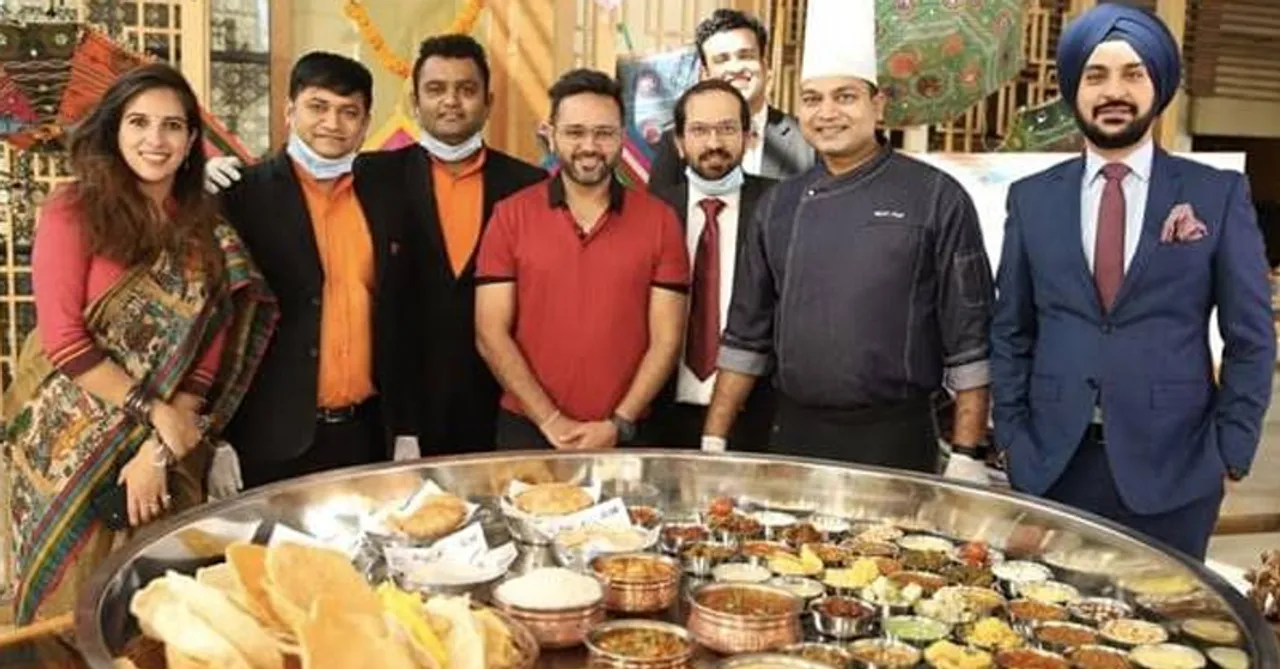 You will be amazed to know that Courtyard By Mariott created a Gujarati Cricket Thali where dishes like Kohli Khaman and Dhoni Khichdi were available for people to eat!
You might have seen Dhoni and Kohli on the field but on a platter? Yes, we are making sense as a 5-feet Gujarati Cricket Thali was offering dishes like Kohli Khaman, Dhoni Khichdi, and much more.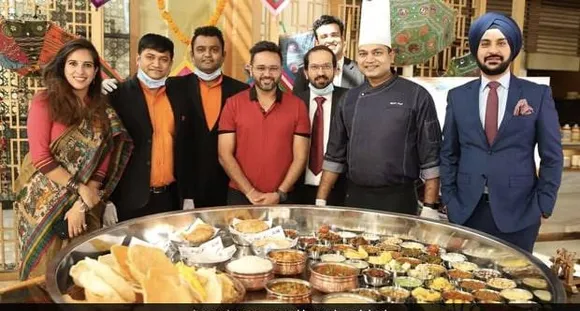 This amazing platter had been created by Courtyard By Mariott, Ahmedabad who made the most use of India's favourite game, Cricket.
They came up with a big 'Motera Thali' just for March 8 and 9 where they offered a 'Motera Thali Challenge'. Herein, people could complete this challenge by eating the whole Thali within one hour with the help of their friends and family.

What all Gujarati Cricket Thali had!
The Thali had in it Kohli Khaman, Pandya Patra, Dhoni Khichdi, Bhuvaneshwar Bharta, Rohit Aloo Rashila, Shardul Shrikhand, Bouncer Basundi, Hattrick Gujarati dal, Bhumra Bhindi Simlamirch, Harbhajan Handvo and more.
This is not the end as it was also filled with bread, appetizers and delicious desserts. This unique platter was created to celebrate India's amazing performances against Australia and England.
The T20 test series between Indian and England is going to start on March 12.
Really, what an amazing way to celebrate!

For more such stories follow Local Samosa on Facebook, Instagram, Twitter, and Telegram.