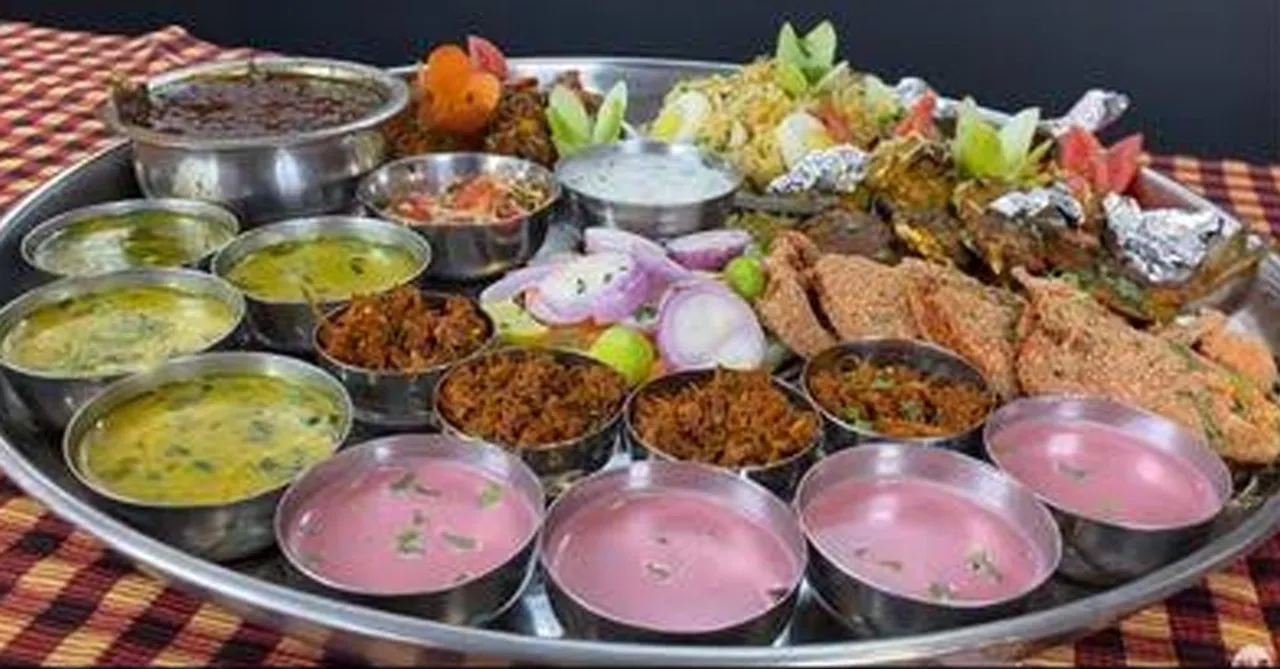 Are you going to eat out today? Why not eat to get a Royal Enfield bullet? One Pune eatery is offering a bullet! Check out what all you have to do...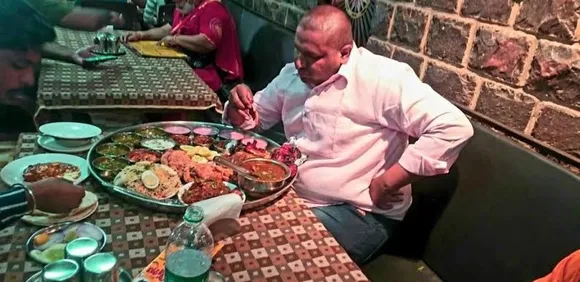 A lot of times you would have said to your friends that you can finish those big thalis at restaurants. Well, the time has come to prove that, especially when you are getting a Royal Enfield Bullet in return! A Pune eatery is offering a bullet. You just need to finish this 4-kg non-veg thali within 60 minutes.
You read it right! This offer has been given by 'Shivraj hotel' of Pune. The hotel has started a 'Win a Bullet bike' contest for foodies. Only if you win, you will be awarded Rs 1. 65 Lakh bullet bike.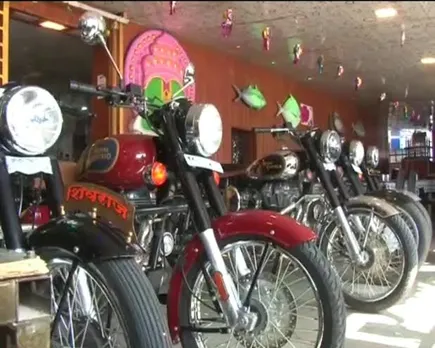 Where every other eatery is trying hard to attract customers after lockdown, Shivraj hotel is also aiming for the same. To make this plan work, the owner, Atul Waikar, placed five bullets in the verandah of the restaurant. After that, he also put banners and menu cards that talk about the 'Bullet Thali' contest.
Shivraj Hotel offers six types of big thalis - Special Ravan Thali, Bullet Thali, and Malvani Fish Thali. It also serves Pahelwan Mutton Thali, Bakasur Chicken Thali and Sarkar Mutton Thali. The price for each thali is Rs 2500.
That Bullet Thali!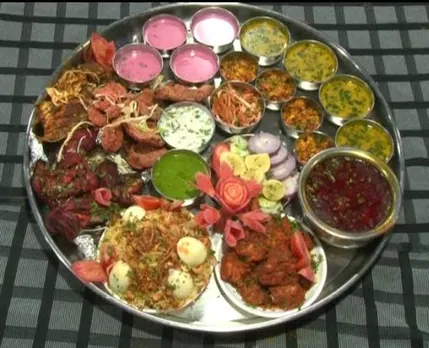 Out of all this, the 'Bullet Thali' is a non-veg plate that includes 12 different types of dishes. The thali is made with 4kgs of mutton and fried fish. It includes Fried Surmai, Pomfret Fried Fish, Chicken Tandoori, and Dry Mutton. It also serves Grey Mutton, Chicken Masala, and Kolumbi (Prawn) Biryani. It takes 55 people to prepare this thali.
The hotel, which was inaugurated eight years ago, keeps on giving such unique offers. Before this, Shivraj hotel had also started a contest where 4 people needed to finish the 8-kg 'Ravan Thali'. Customers had to complete this thali in 60 minutes after which they could win Rs Rs 5000 as a prize. The hotel had also exempted them from paying the price of the thali.
Till now, only one customer, Somnath Pawar, from the Sholapur district has won the "Bullet" contest. He had finished the 'Bullet Thali' in less than an hour and took the Royal Enfield bullet!
Maybe, they are awaiting your presence next?
Where: old, Mumbai - Pune Expy, in front of bhegade lawn, Vijay Nagar Colony, Vadgaon
Contact: 095619 29999
For more such stories follow Local Samosa on Facebook, Instagram, Twitter, and Telegram.