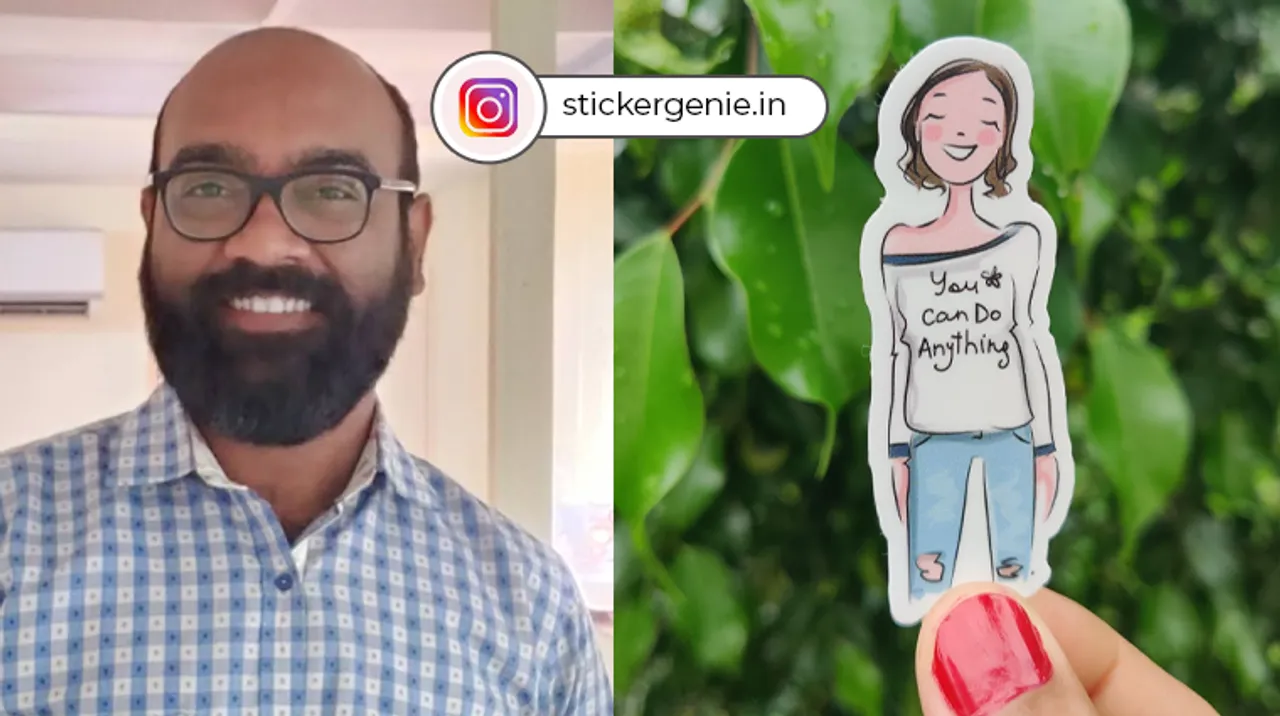 Sticker Genie is an online brand that prints custom wrapping tissue papers, vinyl & paper stickers, and the things that they print speak for themselves.
In the month of January 2020, when the whole world was in a mess due to the pandemic, Subodh Mujumdar was working on something.  He stumbled on the shape-cut stickers, and after doing thorough research, he found nobody was active in this product category. Stickers aren't something new, but there was no company that was particularly focusing on them. Seeing this, Subodh didn't invest a dime before validating the product, and made an Instagram page named 'Sticker Genie'.
A Printing technologist by profession, Subodh has been a part of the printing industry for the past 12 years. After completing his MBA, he started hunting for jobs. " It was really a bad year to step out of college since it was recession across all industries. I searched for jobs for a few months, but it was really bad out there. During this time, some of my friends called me up for printing requirements in their organization. I gave it a shot and received my first order. After earning a few hundred rupees I thought this isn't that bad and scouted for more orders.''

After understanding the need for urgency in B2B orders, Subodh even bought a few machines on his own. But, a nightmare was waiting for him. "I was completely busy managing production activities and no new clients were getting generated. Frustrated with the low inflow of new clients, one day I decided to sell off all my machines and become free. I emptied my entire shop and focused on marketing activities.''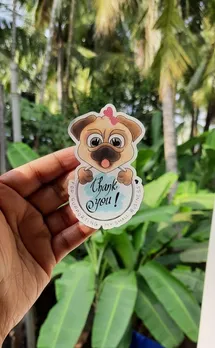 After experimenting with all channels of marketing, Subodh invested in his first start-up Print Genie, which is the highest-rated and reviewed printing company in Pune, and also something which had lead to Sticker Genie. Things were going smoothly until Subodh realized that the B2B clients are very keen on pricing and was not appreciating what he was delivering.

"Print Genie was doing well with the good inflow of orders but, it was not scalable. So, I continued my research online and stumbled on the shape-cut stickers, and that's how Sticker Genie was born! I focused on proof of concept this time. In fact, there wasn't even a website for the first few months; just an Instagram profile and I'm still doing business on emails.''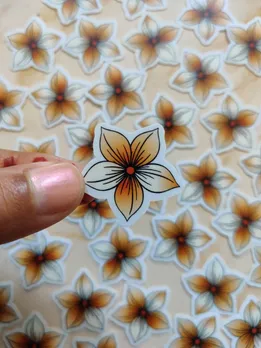 Sticker Genie didn't have good-looking illustrations initially, thus Subodh offered many artists to share few designs with him, and in return, he would send them free stickers. It's true when they say that we rise by lifting others. Instagram and its community of artists were a big help for Sticker Genie too!
" The Instagram community of artists has definitely backed me. Some of them even taught me how to use Instagram to its potential. Some Instagrammers suggested new products on the same line and that really helped increase the product portfolio.''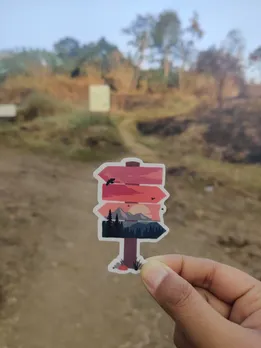 Failure is a part of success, and Subodh is an example of it. A couple of years ago, when Subodh launched premium stationery products that couldn't survive, made his way towards Sticker Genie. " I always wanted to do something in retail printing. I was fed up with service industry issues and wanted to be product category. Without thinking much I even launched a new product, but it failed as well. The major inspiration behind starting Sticker Genie was to do something good and big in my life. It is my favorite project so far. I have experimented with lots of ideas and failed miserably in all of them. Sticker Genie gave me the appreciation of doing a good job every single time and making people happy.''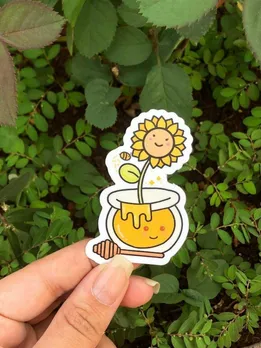 Sticker Genie customizes vinyl and paper stickers of different materials. It uses only premium material for all its products. These materials are sourced from different vendors across India. It usually takes 2-3 days to prepare and ship a single sticker. Large format eco-solvent inkjet machines are used to print vinyl stickers. While for the regular paper stickers, the genie uses a digital laser printing machine.

Though Sticker Genie sounds like a big thing, but it doesn't really have a big team behind it. " Currently I am working alone as the product development, customer support executive. There is a team of 2 people working at a vendor's place who follow strict production guidelines and follow SOPs set by me', said Subodh.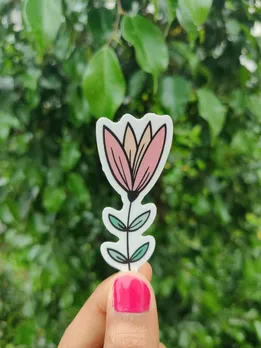 Launched last year just before our country saw the deadly Covid-19, big chaos was waiting for Subodh, and Sticker Genie, but this time he was ready.

'Perfection is the enemy of profitability, says Subodh. ''By the time I could set the products and service on Instagram the lockdown happened. I thought of this as an opportunity to connect more people on Instagram and tried to fathom out what exactly they wanted from a start-up like Sticker Genie. I built my around 10k follower base in the lockdown itself. Spoke to some wonderful people and made them promise that I will be there once it gets over. I launched the website and started the operations, as soon as the lockdown got over ''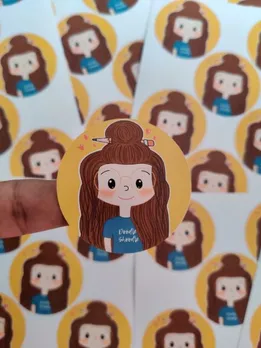 At this moment everything's perfectly set, and Sticker Genie is spreading positive vibes with its cute, and unique stickers. You can order stickers for your brand, or for yourself, and flaunt them like a boss. The process is very simple. Select the type, size, and quantity of sticker you wish to print and email the design. They put a cut line and send the proof for approval back to the client. Once you say yes, they will deliver it to you in a couple of days.

We are totally in love with these cutesy stickers, and after knowing the journey of Subodh, we just can't stop admiring his journey, and handwork. It's time to be #VocalforLocal, and help Subodh grow Sticker Genie.

Find Sticker Genie on Instagram here.
For more such stories follow Local Samosa on Facebook, Instagram, Twitter, and Telegram.