Today, on World NGO Day 2021, celebrated on February 27 every year, we have tried to bring out the stories of those NGOs who give their time and effort to support those who were in need. Read below how these people, along with their organizations, did not let people lose hope even in the pandemic.
Social welfare organizations stand at the forefront when it comes to safeguarding mankind from any disaster. The pandemic year, 2020, was one such misfortune where these organizations left no stone unturned to keep providing people with the means of living. On the occasion of World NGO Day 2021, celebrated to recognize the effort of NGOs, let's look at how these people did not let pandemic came their way of giving back to society.
Lenin Raghuvanshi, Founder and CEO of People's Vigilance Committee on Human Rights (PVCHR)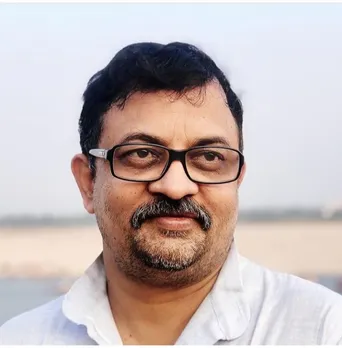 Lenin Raghuvanshi, along with his wife Shruti Nagvanshi, had founded PVCHR in 1996 with an aim to eradicate caste-based violence and exploitation of the marginalized section of society.
However, as the Coronavirus pandemic hit in 2020, their motive deviated to provide everyone with enough food and other essentials. "We, in PVCHR, provided sanitizers to 700 people and 60 protein powder as a nutritional supplement to pregnant and lactating mothers," Mr. Raghuvanshi says.
Apart from this, this Varanasi based organisation provided tablets of Calcium and vitamin D, along with iron syrup to women. The members of PVCHR also prepared a list of 15,000 families who had not received any help and handed it over to the state government.
"Recently, in collaboration with Akhil Bhartvarshiya Brahman Mahasabha, PVCHR established 'RajDulari Memorial Neo Dalit Community Kitchen' at Chakaghat area," Mr. Raghuvanshi says.
The community kitchen was initiated on the birthday of Dr. Bhim Rao Ambedkar.
Lenin Raghuvanshi and Shruti Nagvanshi have been nominated for Nobel Peace Prize, 2021.
Instagram: Lenin Raghuvanshi
Jayanti Shukla, CEO of United Way Mumbai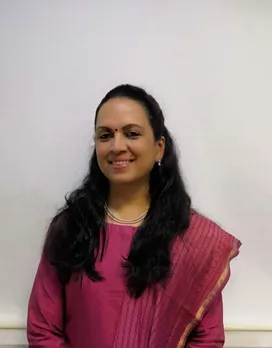 United Way Mumbai is a part of United Way Network operating for over 130 years. UWM concentrates on achieving goals through high-impact interventions in 6 core areas - Health, Education, Livelihood, Environment, Public Safety, and Social Inclusion.
"We believe the solutions to community conditions exist within the community and our approach is to bring everyone together to collaborate on creating community-based and community-led long-lasting solutions," Ms. Shukla says.
Ms. Shukla says that at UWM, the pandemic was a disaster of a complexity that was unforeseen. "Since we had an understanding of the possible fallout, we had already put in place action plans," she says.
With the UWM team at the forefront, the organisation was working with government authorities and local on-ground NGO partners. After understanding the needs of communities, UWM was active to provide the required support on time with the help of their corporate supporters and donors.
UWM worked for the safety of frontline workers by providing them with protective equipment. Further, it worked for ramping up much-required infrastructure in hospitals. The organisation, through its online campaigns, also created a platform for people to donate during difficult times such as the pandemic.
Twitter: Jayanti Shukla
Dr. Anish Andheria, President of Wildlife Conservation Trust
The pandemic did not only have an impact on human lives but it also changed the way NGOs work for preserving wildlife. One such organization was Wildlife Conservation Trust, whose operations might have been affected but the team continued to work for the forest creatures.
"Some of our team members who work on the field (forests) were sitting at home during the pandemic due to safety concerns. However, we transformed the time into an opportunity to educate common people and our forest guards," Dr. Andheria says.
WCT started in 2002 with the headquarters situated in Mumbai, now works in 160 Protected Areas across 23 states in the country covering 82% of India's 50 tiger reserves, 24% of the 655 national parks and sanctuaries.
During the peak period of the pandemic, the organization prepared several educational materials about animals to educate their team members. Some of them included presentations on "Taking care of animals in COVID", "Reducing household waste in COVID", "Promoting positive mental health" etc.
Dr. Andheria says that the local communities, who live in the forests are much aware of saving wildlife than people living in cities. "We were relaxed to know that Corona had not hit secluded forest areas," he says. He also stresses the importance of school children to be aware and active in protecting wildlife.
Dr. Andheria had also played an important role in the 'Kids for Tigers' initiative started by Sanctuary Asia Magazine in the year 2000.
Instagram: Dr Anish Andheria
Ripu Daman Bevli, Founder of Ploggers of India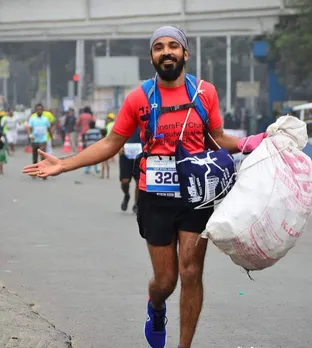 A fitness fanatic, Ripu Daman Bevli had started plogging- waste picking with jogging, in the year 2017. However, it was after four years that 'Ploggers of India' was established. Mr. Bevli is also the Ambassador of the FIT India mission and the Plogging Ambassador of India.
The team, 'Ploggers of India' utilized the corona period by making people aware of the usage of plastic. "On World Environment Day 2020, we started the Plastic 'Upvaas' petition asking people to shun surgical masks and move to reusable fabric masks," the team says.
Since the organization did not have enough funds, the people working here organized resources on their level to feed the needy.
They also conducted a live series 'Trash Talk', where people from various domains including movies, fashion, television, medical practitioners, influencers, participated.
"Through the series, we got people to take the 'Plastic Upvaas pledge'. And, the pledge to shun one single-use item from their lives starting with switching from surgical masks to reusable fabric masks," the team says.
Instagram: Ripu Daman Bevli
Dr. Geetanjali Chopra, Founder of Wishes and Blessings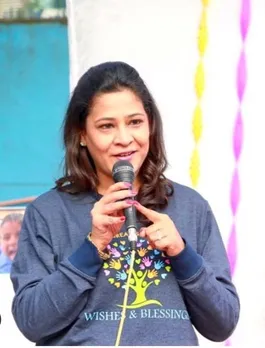 As a child, Dr. Chopra used to accompany her grandfather to a school for the visually impaired to celebrate all special occasions with them. She continued the tradition even after her grandfather passed away. Finally, in the year 2014, she found her calling in helping the underprivileged and opened Wishes and Blessings.
The NGO, which works for orphanages, elders, and homeless people, launched a  'Covid Relief Project' on the first of the lockdown ie. 25th March 2020. Through the project, the NGO provided cooked food and ration kits to the families affected by the lockdown.
"Before the spread of Covid-19, we were serving 3 meals a day to over 600 underprivileged people. Though we scaled up operations in the first week of the lockdown," Dr. Chopra says. The NGO served food to over 9,000 (27,000 meals/day) people across Delhi/NCR and expanded the beneficiary base in the first week.
The team kept on increasing the distribution of meals making it to 15,000 people (45,000 meals/day) under their flagship project- The Daily Meals Programme.
Also, within a few weeks, they distributed over 8,000 ration kits in 7 states across India- Assam, Delhi, Jharkhand, Tamil Nadu, Uttarakhand, Uttar Pradesh, and West Bengal.
Instagram: Dr Geetanjali Chopra
On World NGO Day, 2021, Local Samosa salutes all NGOs and their workers for working tirelessly, especially in the year of the pandemic.
For more such stories follow Local Samosa on Facebook,  Instagram,  Twitter, and Telegram.