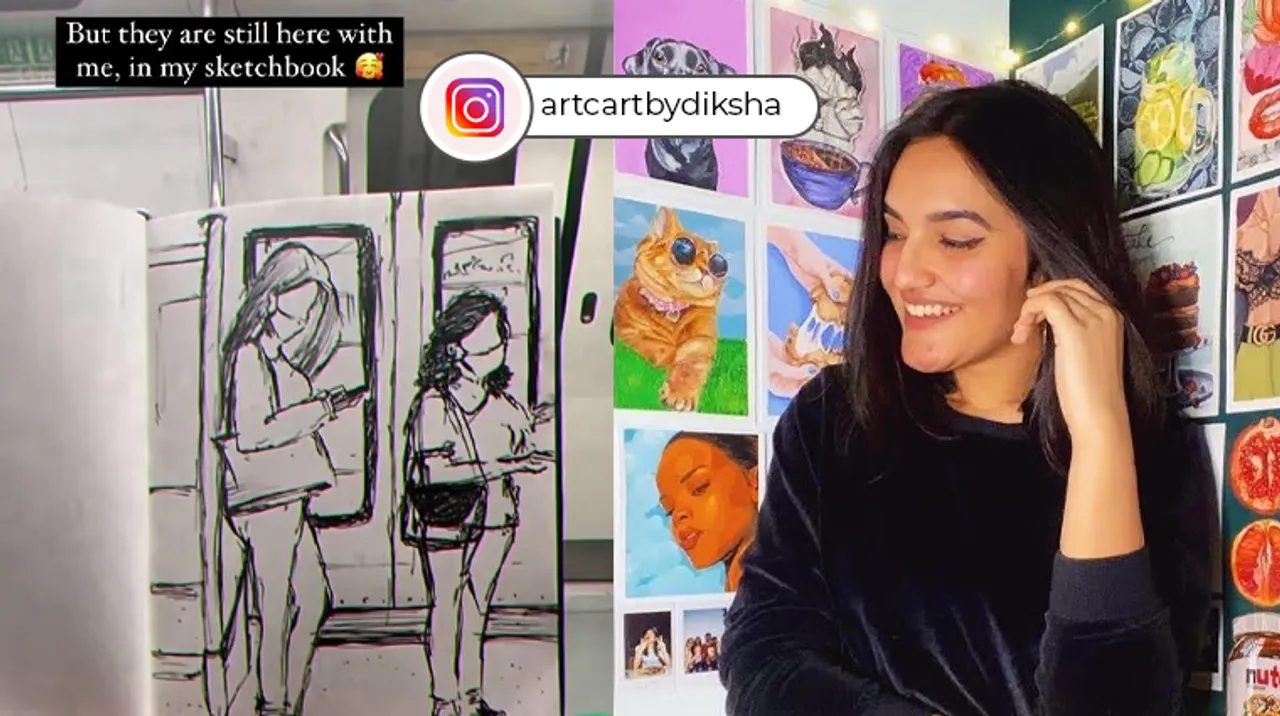 Strike a pose when you are in Delhi's Metro next time because you might stay in Diksha Rai's sketchbook forever! You can be her next muse, as she loves sketching strangers, and finds her solace in it.
Diksha Rai holds a Master's degree in Fashion and Textile Merchandising, but her love for illustration made her start her Instagram page during the lockdown. She is a self-taught artist and believes that there are endless possibilities to art which she is exploring one day at a time. We can see this exploration in one of her recent reels, where she made an impressive sketch of two strangers in the metro, and watching her do it, is pure bliss!
"During the quarantine, it was only me, and my art confided to a room but when things started getting normalized, and I started travelling, I was motivated to find artistic inspiration in random situations. I liked the idea of creating a memory for myself with my own hands rather than just clicking a picture." The reel speaks for itself. The melodious 'Safar' playing the background, while she climbs the metro stairs, gets inside, and sketches two strangers smoothly. The outcome is raw, pretty, and happy in so many ways.
" I think it's not important to always be acquainted, sometimes just be there, at the moment, in the presence of that individual, and admire the beauty while using your pen. Trying to find my muse wherever I go, you see!"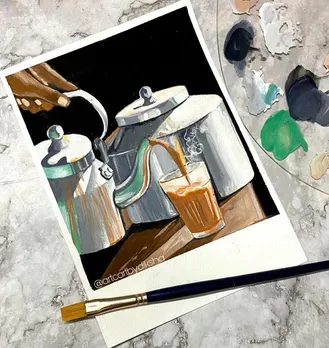 Diksha is someone who keeps experimenting with her work, every single day. " I mostly use gouache & watercolours, but my illustrations & feed have no patterns, I get inspired & intrigued at any point in time. I guess that's what keeps me excited for my next piece."
She is a big-time foodie too, and though her feed is a combination of food, animals, people, and nature, it's her food illustrations that make her the happiest.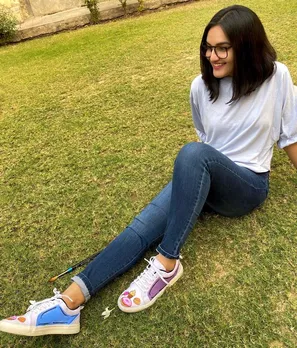 " I love it, and it is quite evident through my feed that I love making food illustrations. If I could say that food illustration is my niche I would. It's just that I try to mix other stuff too because I always get hungry while painting those illustrations that it gets frustrating lol.'', she chuckled.
It's true when they say, follow your passion, because that's how Diksha found one of her biggest career opportunities. " At one point I ran out of inspiration. I had already illustrated all the popular food items. I got so desperate to make another food illustration that I did a photoshoot of red onions for reference. But yeah, this obsession landed me a great opportunity to work with Conde Nast Traveller Magazine. They wanted me to illustrate 10 food items from some famous food points in India!''.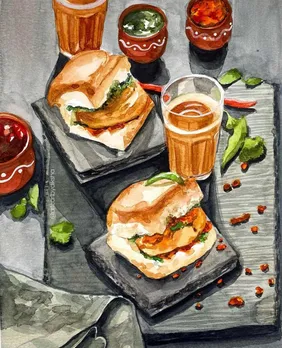 Diksha is also a part of one of the leading stationery distributors, Sitaram Studio's team as a Gouache art guru. Being a good illustrator was never easy, and it requires one to be creative all the time. Just like the other artists, she too has to deal with her creative blocks. But now she knows how to handle them!
" I take a break & do other stuff that I like, cook maybe but in an aesthetic way. I try to film the whole process aesthetically & make that presentable. The reason why I do this is that creative block for me is just like having money that you badly want to spend, but your mom refuses. But then you go to Sarojini Nagar instead & shop. Likewise, I try to show my creativity in something other than just art on paper. It makes me feel that I still got it in me & slowly the creative block subsides!"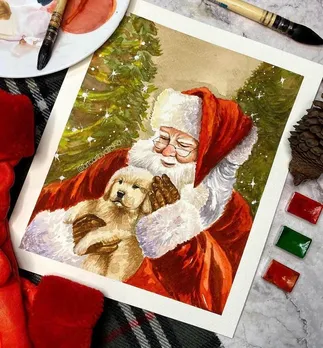 Though illustrations and other kinds of art are usually done on paper. It is the social media screen, that helps it reach the masses.
''Social media has been good to me especially during the quarantine times. It made me have a purpose when the rest of the world was at a standstill. It surely has improved my skills & provided me with the opportunities to share them with the outside world, and has definitely let people see my talent because of which they put value to my art. Whether it's through buying it or learning it from me."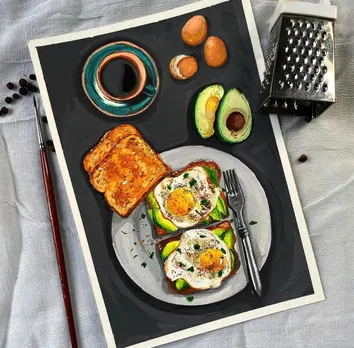 Diksha hails from Faridabad, but she is in love with Delhi equally. "Through an artistic perspective, you can find your inspiration anywhere in Delhi. Maybe it's the busy & chaotic side of the city that makes me appreciate the calm art brings to me even more. I love the fact that it's so busy. It's weird but there's so much going on in every nook & corner of the city & that excites me."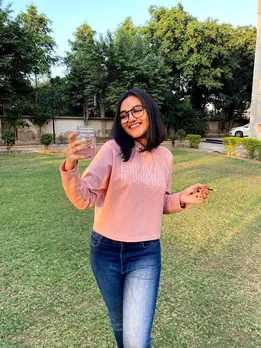 As an artist, Diksha Rai sees Delhi from a different perspective too. The damaged architecture of the city leaves her awestruck every single time. For us, it may be a pretty, old, and Instagrammable place, but for her, there's more to every building and monument. "Architectural designs are perfect in a way, as they are very calculated. When they are old & damaged I guess that's what makes them artistically beautiful. I would love to illustrate the Forts in Hauz Khas Village, Delhi & I also dream about illustrating local food stalls in Chandni Chowk, but it's so busy! It's hard to find a space for myself, let alone my art supplies haha.", she said.
Talking about Delhi brought an ear-to-ear smile on her face. So, we had to ask her some of her favourites in the city. " My favourite local spots are mainly the places where there's good food. Chandni Chowk, Connaught Place, Hauz Khas Village & there's Sanjay Van where one can connect with nature but then again there are amazing Dhabas outside it which attracts me more."
Follow Diksha Rai for more such food illustrations here.
For more such stories follow Local Samosa on Facebook,  Instagram,  Twitter, and Telegram.