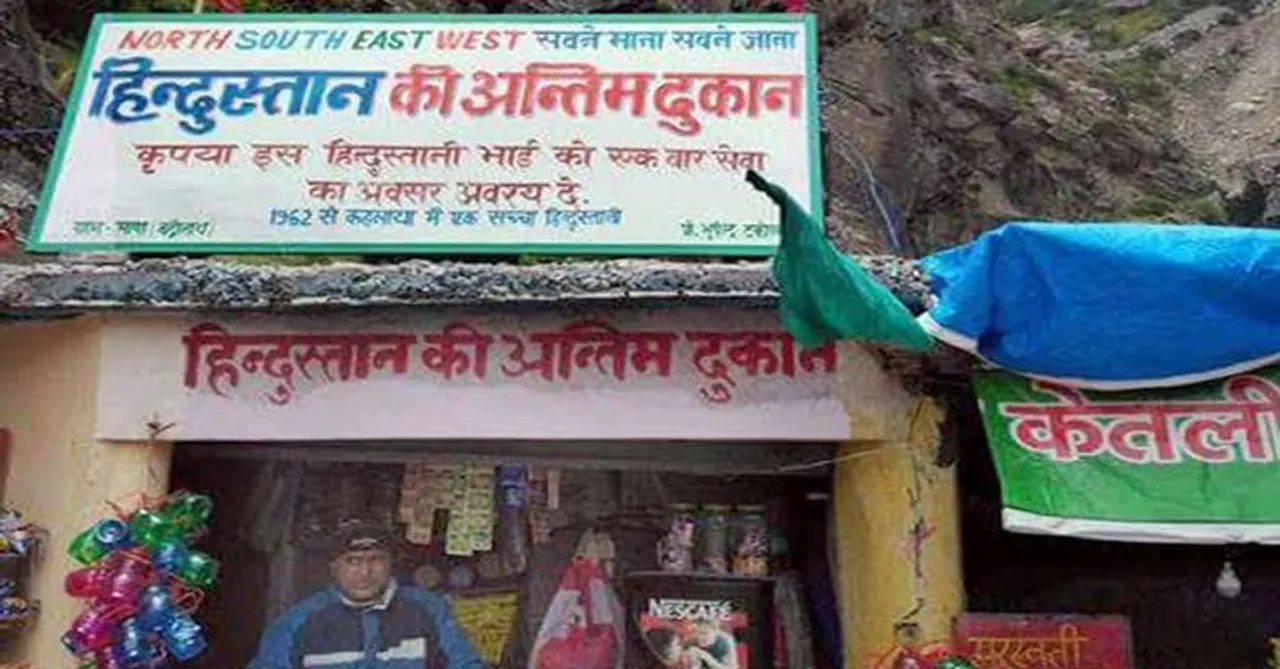 Did you know there exists a shop 'Hindustan ki Antim Dukan' in Uttarakhand? Read below to know more about this Dukan!
Could you ever imagine that one day while walking along the hills, you could reach "the last shop in India"? Well, if not in the literal sense, you have an option to enjoy tea at 'Hindustan ki Antim Dukan' in Uttarakhand.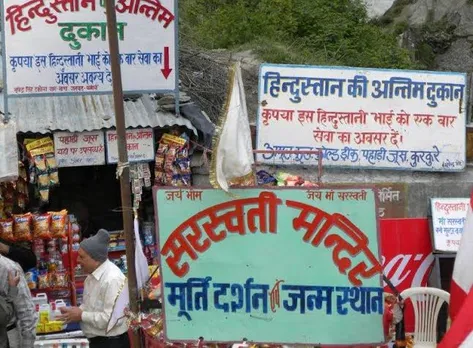 A unique board is placed above this shop which says, "Hindustan ki Antim Dukan. North South East West. Sabne jana, sabne mana. 1962 se kehlaya mai sachha hindustani. Kripaya iss Hindustani bhai ko ek baar sewa ka avsar dein!"
'Hindustan ki Antim Dukan' at India-Tibet border
This shop is situated in Mana village of Uttarakhand. India-Tibet border is nearly 24 km from this place. The best part about the shop is that it is located 3 km from Badrinath. Due to this, a lot of travellers who come to Badrinath get a chance to stop here to have chai and Maggi.
When this shop had started, Bhupendra, the owner of this shop used to sell only tea. However, he has started selling packed food now where you can get your favourite chips and snacks. This Dukan remains open for six months a year.
On the left side of this unique shop, lies an ancient temple of goddess Saraswati. Though, on the right side flows the Saraswati river. It is said that this river had started from this point. This belief attracts a lot of devotees who often come here and take along with them, water from the river.
We wonder how it feels to be there!
Where: Mana, Uttarakhand
For more such stories follow Local Samosa on Facebook, Instagram, Twitter, and Telegram.