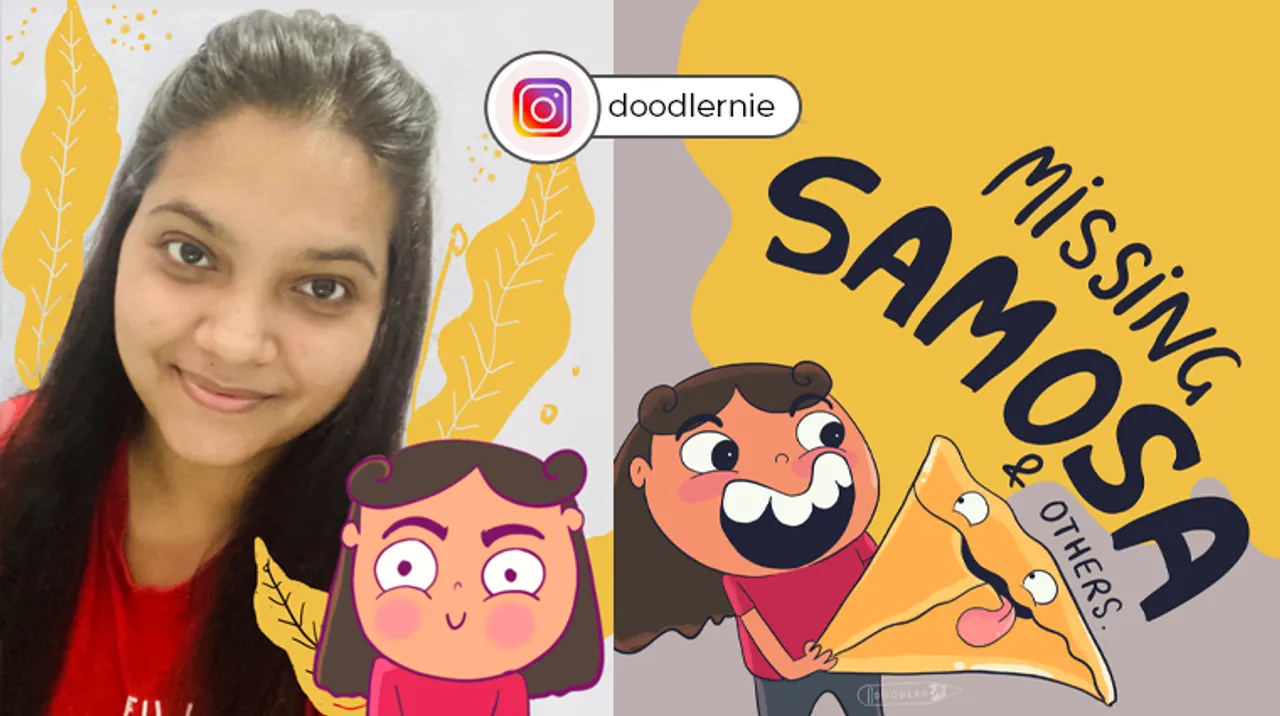 Self-taught artist and illustrator Aprajita aka Doodlernie from Lakhimpur is spreading a happy, and filmy vibe on her Instagram page these days.
Her recent illustration series is all about Bollywood's golden era of the 70s, and 80s music, and if you are someone who loves humming Sattar ki dashat ke sureele gaane, then you are in a treat, my friend!
Aprajita aka Doodlernie is one of those people who love creating content and make people smile. Her Instagram page is filled with cute doodles and illustrations that are a reflection of our day-to-day life. Her latest reel series is something different than what she usually does, bringing back the essence of old melodies through art. She came up with reels, that have her illustrations of the actors in the songs, and the same song playing in the background.

''February is the month of valentines and I wanted to create a bit different than I usually post so I decided to bring back the old melodies through art. I was skeptical while posting my first reel of this series as it doesn't come under any trends but people loved it and now I get song requests a lot.''

These short reels are definitely a lot of fun to watch, but the process behind it requires a lot of patience. ''It takes minimum 5-6 hrs. to complete one reel which is not possible in one go due to work, so I break the process in parts and complete it in 2-3 days.'', says Aprajita.
Aprajita was planning to finish this series on 14th February, but her followers and music enthusiasts didn't let that happen. ''Initially, it was supposed to complete by Valentine's but I am delighted to see the response and amazed to know how people still love these songs. So it will go on until the end of the month. I cannot reveal all but It will definitely include songs like Pyaar hua Ikraar hua and lag ja gale.''
Unlike the regular artworks on her page Doodlernie that have a fixed colour theme which she follows for her doodles, this new reel is totally different. " Until I am doing a realistic portrait my artworks don't look like humans. My usual art style is simplified versions of objects, mostly it is cute characters.''
Aprajita is a die-hard fan of the 60s and 70s Bollywood movies. Some of her absolute favourites are Woh Kaun thi, Waqt, akhiyon ke jharokhon se, Padosan, Golmaal, and Anand.
Besides these reels, she is also entertaining, and spreading positive vibes with another series named 'Love is', which is dedicated to all the singles out there, and is also very much loved by the doodle enthusiasts. ''I started one series to celebrate love and focused on couples so I thought of starting a series for singles and LOVE IS mainly around the things which we feel and little joys of our daily lives. To which I relate the most.''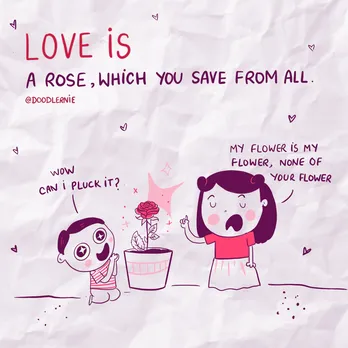 Aprajita is indeed one of the most talented doodle artists on Instagram. Her bio says, she can convert people into cartoons, and it's 100% true. She designs fun wedding invitations on request, and can make you, and can change your photos into cute illustrations. (Doodlernie can do that with your pets too, and we're not kidding guys!).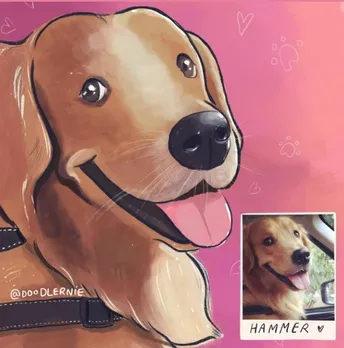 Before saying goodbye, Aprajita threw light on one of the biggest myths that people have about art. She said, ''If anyone tells you that Art can not be a good career just don't believe them. Designing is that area where you can always be exploring and learning. Nothing comes without struggle so there is scope if you are willing to try.''

Follow Doodlernie for more such fun content here.
For more such stories follow Local Samosa on Facebook,  Instagram,  Twitter, and Telegram.