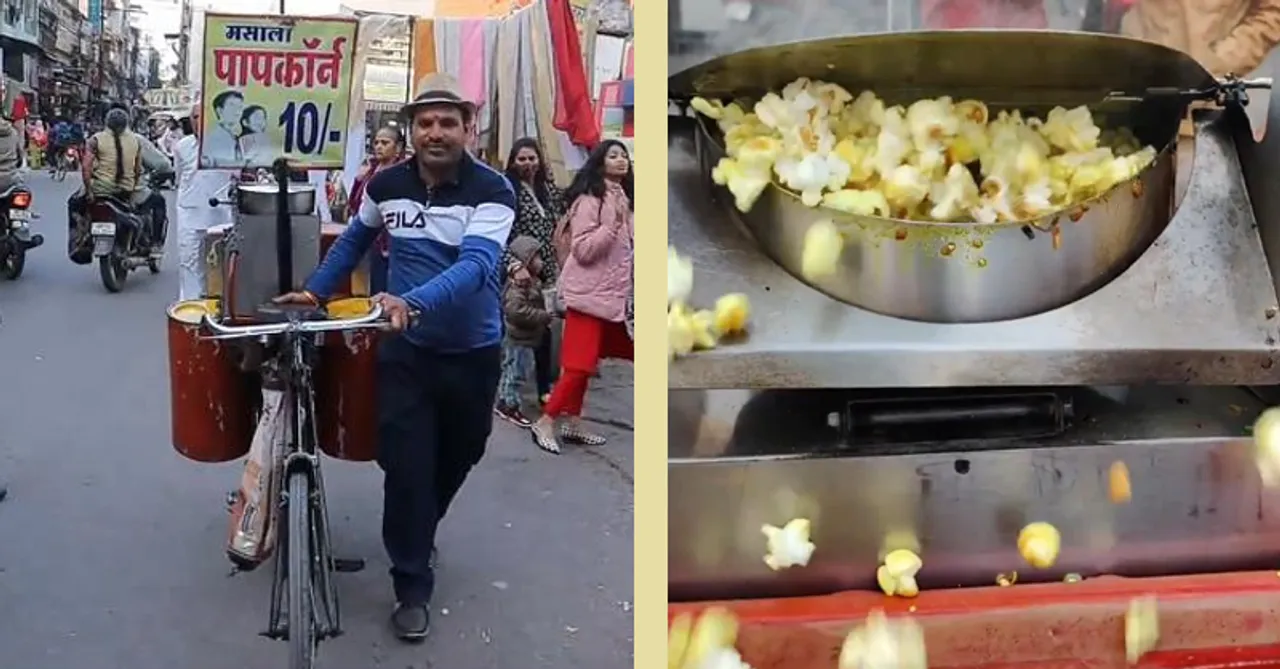 If you also love munching on popcorns, then this ultimate jugadu popcorn is something you should definitely try. The unique thing about it is that the vendor has set a whole darn popcorn machine on his cycle, and this 'cycle pe popcorn' is all about fresh-popped happiness!
If warm, and crunchy popcorn makes your heart pop, and if you are one of those people who can never say no to popcorn, then this vendor in Indore is going to bring a smile to your face. This guy sells fresh popcorn on a cycle and has a proper setup for the same. A video by Foodievishal featuring this 'cycle pe popcorn' is winning hearts for all right reasons.
Mahesh Goswami is not your usual popcorn seller. He wears a hat on his head, a bright smile on his face, and sells popcorn on a cycle, but this cycle too is not the usual one you see on roads. It has a whole darn popcorn machine on it. You can get your hands on some warm masala popcorn in just 2-3 minutes while enjoying a live popping ASMR, and a great smell.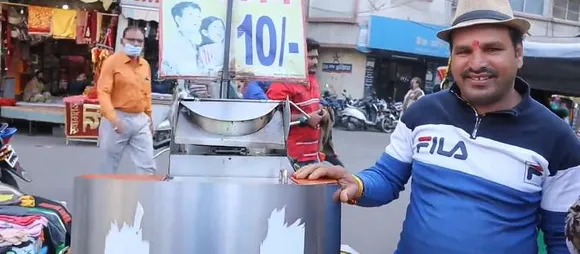 The masala of the popcorn is homemade and is lathered in a melted butter-oil mixture. The mustard yellow colour of the masala looks mouthwatering and is kept in a plastic pouch.

The process of making popcorn is fun watching too, and the smell will definitely make you go drool. If you love ASMR, then the popping sound is going to be bliss for your ears. Once the corn kernels are popped perfectly, it comes out of the popcorn machine, and the view you guys.. is worth-watching! It does look like a mini popcorn waterfall!!

You can get a generous amount of this popcorn at just Rs.10, and munch on them while talking to friendly Mahesh. So, next time when you are in Indore, don't forget to shop in Sarafa Bazaar, and eat these popcorns!

Where: Sarafa bazaar
Price: Rs.10
For more such stories follow Local Samosa on Facebook,  Instagram,  Twitter, and Telegram.