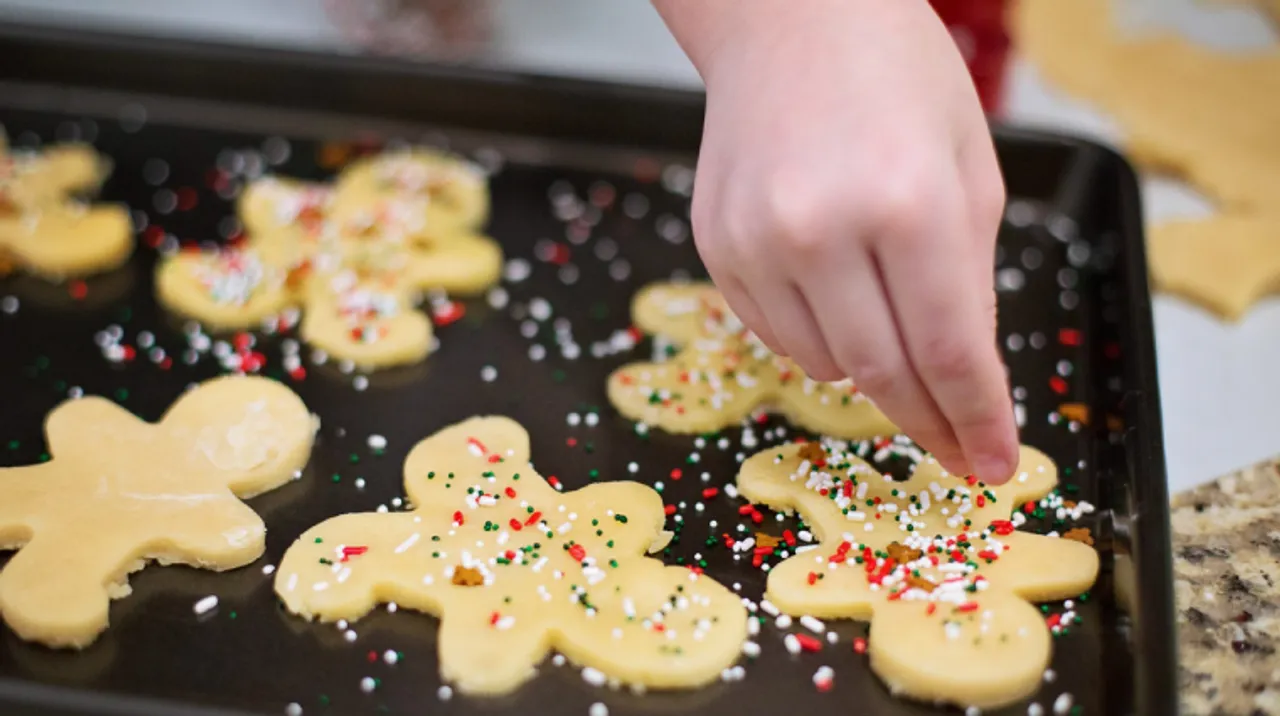 Craving fancy food or running out of ways to keep ourselves entertained? We have binged watched enough Netflix, cleaned our rooms five times over, and attended a ton of Zoom calls. Now it's time to give yourself a break and enjoy a warm baked treat! We found some easy baked recipes that you can try at home. From yummy butter cookies to paneer pop-corn, read on to know how to make these.
Rawa Mango Cake
Mango season is something we all wait for, and if you've managed to get your hands on some juicy golden fruit, then try out this recipe by food blogger, Pooja. She has replaced the flour with Rawa, so it's tasty and healthy as well.
Butter Cookies Recipe
Soft crumbly cookies straight out of the oven, we could munch on these forever. Mumbai based food blogger Aarti Madan brings you an easy way to bake these delicious cookies.
Eggless Chocolate Chip Cookies
Crunchy from the outside and chewy from the inside, that's how a perfect chocolate chip cookie should be. Delhi based baking enthusiast Shivesh brings you an easy baked recipe of chocolate chip cookies that you can try.
Veg Puffs recipe
Walking by a local bakery, the smell of freshly baked puffs can make anyone go week in their knees. And although we all have our favourite sports to get veg puffs from, with this recipe by Shaziya, you can easily make them at home.
Baked Paneer Popcorn
Are you a fan of Paneer, and looking for something other than the same old curries? Well, how about paneer popcorn. These crispy croquettes are the perfect accompaniment to your afternoon tea or your evening drink. And the best part? This is one of the easiest baked recipes you can try, and it is healthy too.
Baked Samosa
Do we really need to spell out our love for samosa? And we're sure you love it too. But if you're looking for a lighter version, then you've come to the right place. Check out this recipe by Asha and sort out your next snack.
Follow Local Samosa on Facebook and Instagram for more such recipes