Frozen yogurt can be a fabulous substitute for your ice-cream cravings, as it is healthier, and has lower saturated fat compared to your regular ice-cream. Check this list of best-frozen yogurt places in Mumbai, and enjoy a guilt-free treat!
Enjoy a satiating bite of fresh yogurt with luscious fruits to intense chocolate, to Oreo, to anything you want. Head to these frozen yogurt places in Mumbai for a chilled sugar-rush!
1. 6th street Yogurt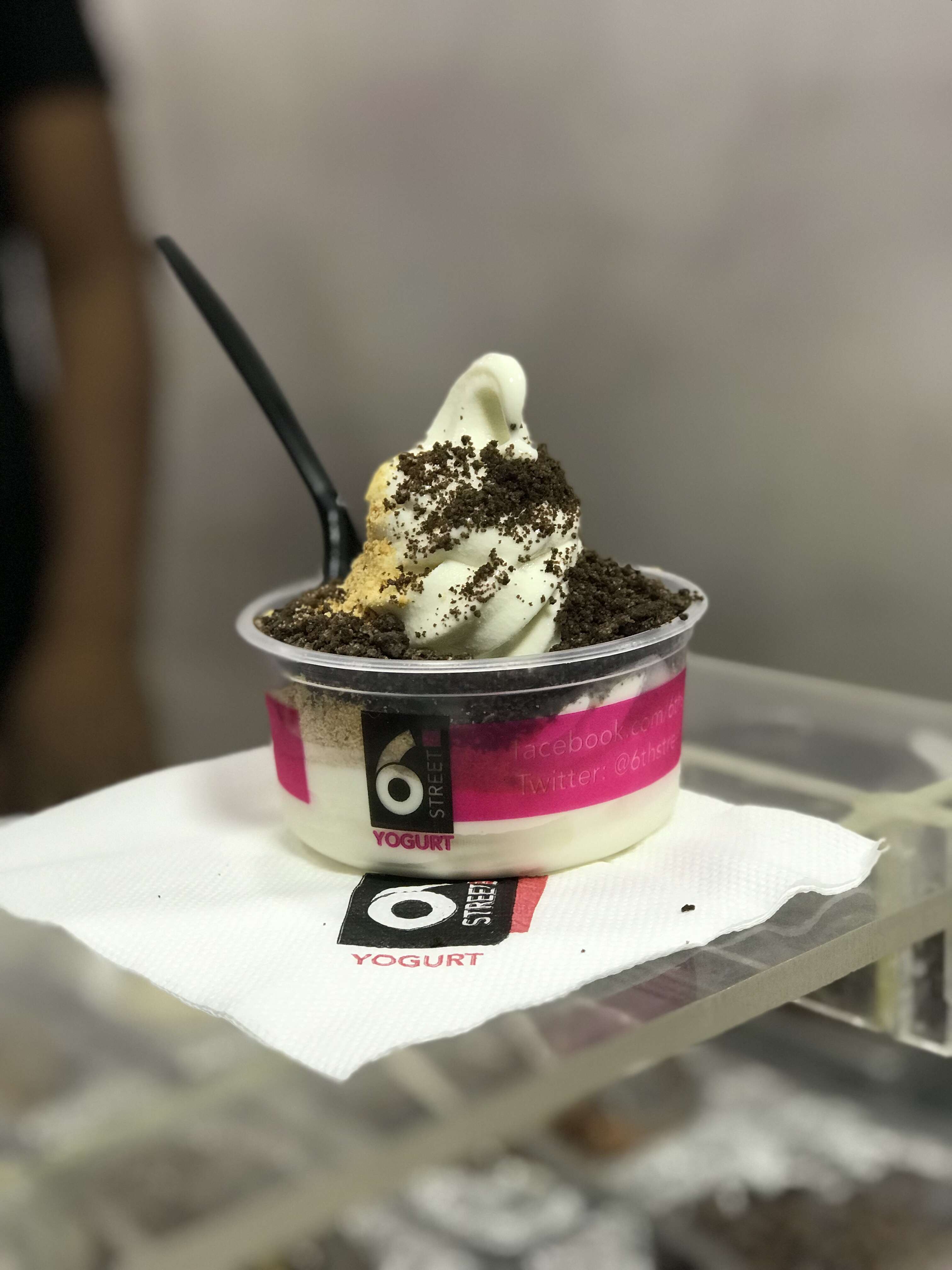 This cute little parlour serves some delicious, and creamy frozen yogurts. There are multiple flavours, and the options for the toppings are just awesome. The french vanilla and strawberry fro-yo are our favourite ones, and you should definitely give it a try!

Where: Multiple outlets in South Mumbai
When: 11am – 12:30am
Price: Rs.300 for two
2. MyFroyoland
Another great place to bite on some yumm frozen yogurt in Mumbai. Pick from their wide range of flavours such as peach, bubblegum, and spicy mango. Get yourself some tarts, cheesecakes, and ice-creams from their menu too. They also sell fantastic cookie dough, which we couldn't stop eating!

Where: Multiple outlets
When: 11am – 12midnight
Price: Rs.300 for two
3. Morselo Froyo & Cha Bar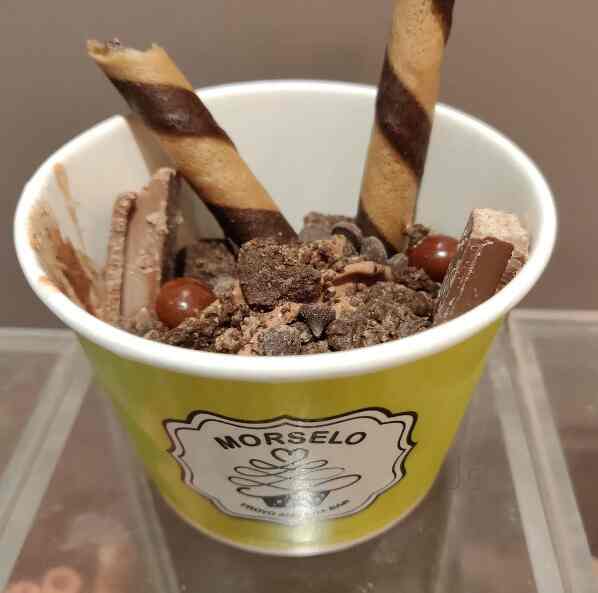 Eating a cup of fresh frozen yogurt in this place would be just perfect in the morning. They have a satiating collection of frozen yogurts, boba yogurt shakes, fruity teas, and waffles. Trust us, you will find yourself in a Candyland once you will see their topping menu.

Where: Linking road
When: 11am – 3am
Price: Rs.300 for two
4. Cocoberry
This ice-cream parlour is known for serving amazing flavours with a generous amount of topping. They have a sugar-free frozen yogurt menu, and you can also make your own healthy parfait cup. Head to this place for a happy cup of yogurt.

Where: Linking Road
When: 11am – 1am
Price: Rs.200 for two
5. Yogurtbay & Wafflebay
This place serves epic frozen Yogurt in flavors you would love to try. Right from Oreo Cheesecake, Belgium Chocolate, Red Velvet, to Blueberry Cheesecake and more, this parlour has everything for your sugar cravings. Other than frozen yogurt, they also serve warm waffles and yogurt smoothies. It's a perfect place to head to on Sunday morning!

Where: Lower Parel
When: 11 am – 1 am
Price: Rs.300 for two
6. Topiitto
Head to this cute cafe with your friends for a quick snack bite, and savoury bowl of frozen yogurt. Their meals in cones are just too good, and the smoothies are available in delightful flavors like chocolate and blueberry. Don't forget to try their MacNCheese, Paneer Tikka, Amritsari Chole, and Margarita Pizza cones!!

Where: Pali Hill
When: 12noon – 10pm
Price: Rs.400 for two
7. Yogurt land
Their lotus Biscoff yogurt with chocolate topping is a must-try. They have a decent variety of flavours, and toppings. Since this place only sells frozen yogurt, the quality is top-notch, and the taste is fantastic.

Where: Khar Road west
When: 11am – 12midnight
Price: Rs.150 for two
For more such stories follow Local Samosa on Facebook, Instagram, Twitter, and Telegram.
Comments
comments