Once you have travelled via Mumbai's local, no other transport is going to be good enough. The local is more than a train, and it's more than its speed. It's the heartbeat of Mumbai, and it tells the stories of heroes it carries.
February 1, 2021, is a date every Mumbaikar will remember. It was the day when Mumbai's local trains got back on railway tracks. We know you are smiling right now because nothing beats the airy window seat after the struggle of getting inside. Nothing can replace the fun of shopping inside the compartment, and nothing can ever change the feeling of standing at the door while holding the pole and watching Mumbai's glow.
The day before yesterday, when the train services restarted for the general public, most of the Mumbaikars just couldn't contain their emotions. And when we say it's more than a mode of transport, there are numerous reasons behind it.

There were thousands of people who had to travel for 6 to 8 hours every single day when Mumbai local trains weren't functioning, and those of us who were blessed with WFH during the lockdown will never ever understand their hard work. Local for them is everything!

It's Mumbai's local who takes thousands of people from one corner to another on pocket-friendly monthly/quarterly season passes. The vendors who sell ornaments, or fruits, or toys rely upon this vehicle, and it's the place where a Mumbaikar does more shopping than in any mall or store.
When we asked Mumbaikars about the restart of the local, they had different reactions. Some of them said, ' After a long tiring day, getting a fourth seat in a crowded compartment is pure bliss'. A lot of them couldn't stop laughing as it reminded them of the 'Thoda shift hojaona, adjust karlege' scene. Some of them started sharing about how their backpack would turn into a front pack and would be used as a lethal weapon to get in or out of the train. But for most of them, it was a complete nostalgia, as they started humming 'Agla station Dadar'.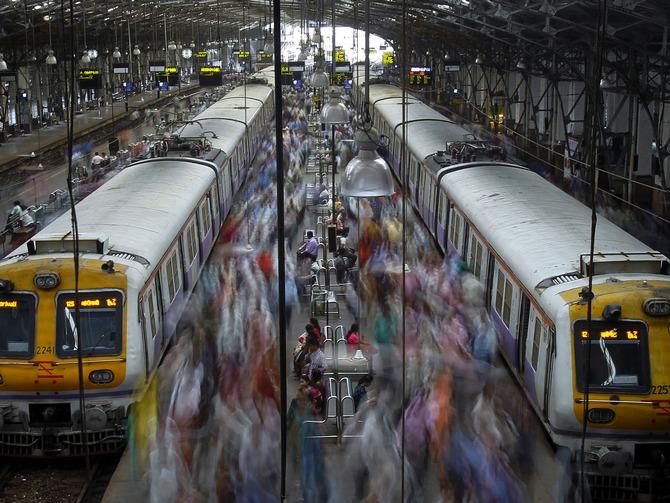 It's heartwarming to see how much a vehicle means to Mumbaikars, and how it literally carries half of the city's population. Delays will keep on happening, and the platforms will drown during the monsoon. But, one thing that will never change is the amount of love, and respect people have for their beloved Local!
Here's how Twitterati reacted on local's restart:
We can't wait to sit on the wooden seats, and read our favorite books while biting on some fresh oranges! Tell us what you will do in the comment section below!

For more such stories follow Local Samosa on Facebook, Instagram, Twitter, and Telegram.
Comments
comments