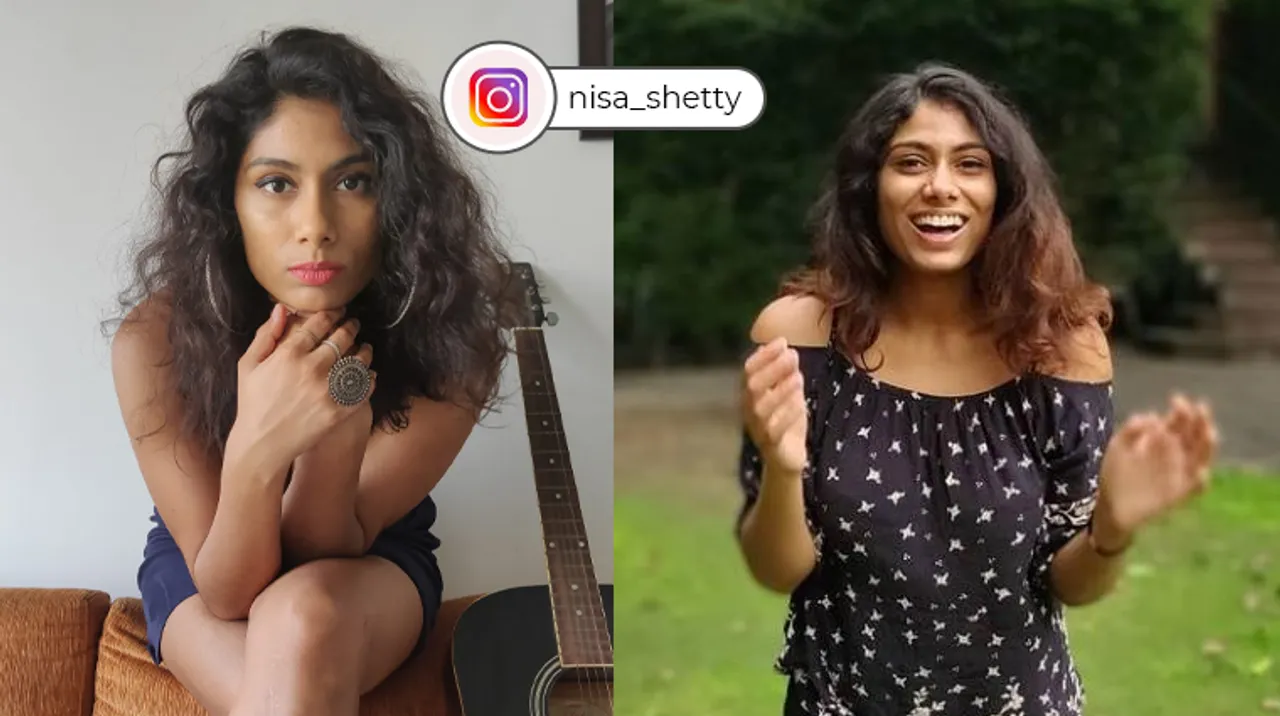 At the age of 5, when Nisa Shetty started singing, she didn't see it as a full-time career. Little did she know she would become one of the most emerging English-language musicians in the country!
Her songs are mesmerizing, and her words will leave you spell-bounded. She is someone who leaves a mark whenever she acts or dances. She is Nisa Shetty, and Local Samosa was in a musical conversation with her about her hobby that became her full-time job and her journey of being an actor and a songwriter!
How did your musical journey start? Was it a passion since childhood or did you explore it at a later stage?
My journey starts with my name! Saregamapadha NISA SHETTY! My grandfather Gopal Sharman named me. He is the man who built and created the beautiful 'Akshara Theatre' in New Delhi, and he was a singer, playwright, and musician himself. He used to teach me how to sing and taught me lots of fun songs from 'KL Saigal' to the 'Beatles' when I was young. I grew up literally on the stage in the theatre. I was around artists, and I was doing plays and shows since I was little.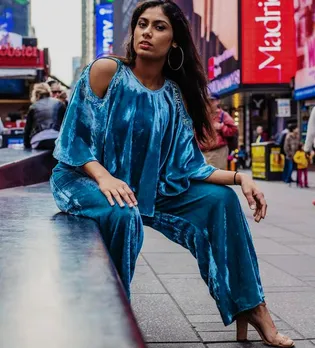 Your earliest memory that defines your inclination towards music? Can you walk us through your journey?
I never saw it as a career, I always saw it as something I really enjoyed, and something I almost kept as a secret from my peers till I was about 15 when I finally began singing on my own, performing away from my family.
I moved and went to an international boarding school in Mussoorie where there were children from all over the world. Things like skin, hair, and religion, etc. didn't matter. You can't exist in harmony unless you really understand differences. I felt so different in my Delhi school, where every kid was from a business or political background. In Delhi, it was more about your status, but at boarding school, you had to be smart, well-read, communicate well, embrace where you came from because that is your strength.
The first time I ever sang on my own is when my Irish physics teacher heard me practicing a song with my roommate, who was South Korean and an absolutely wonderful pianist, and that's when he said, "you girls need to perform". He set up a mini-performance stage for us and told us to be ready after school in the courtyard, where everyone hung out after school; that was my first performance away from my home, and my home stage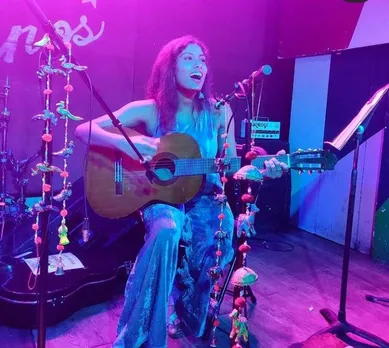 The decision of taking up music as a career, was it daunting?
I have still never seen music as being the only thing I want to do. However, my family has always been really supportive as they are all basically in this field as well. I am also an actor, and I love doing both. However, since moving to Bombay, acting and theatre have taken a bit of a backseat as I've also been getting into the voice-over industry a lot- especially because the pandemic decided to hit us like 6 months after I moved from Delhi!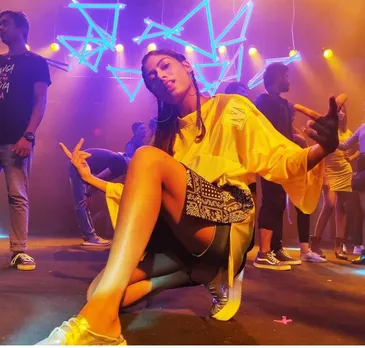 You are a singer, songwriter, voice-over artist, and even an actor, what do you enjoy the most?
Oh gosh, I enjoy entertaining people! It's hard to choose! I like being energetic and lively and making people laugh, and therefore I enjoy all these things. I think music comes to me more naturally than all the others. It's built-in my DNA, so I think, for me, it's music.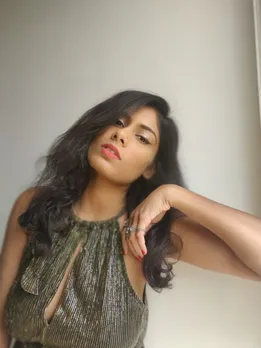 Nisa Shetty, tell us about your songwriting process.
For me, I'm always trying to write to a beat, and so the lyrics usually come first and I try to fit them into a meter, and then the melody follows. I write from my experiences, and I always keep my lyrics very simple and relatable.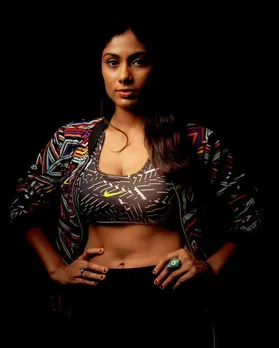 You have worked with A.R Rehman, Vishal Shekhar, Diljit Dosanjh, and Ajay-Atul, How was your experience working with them?
It's always lovely to work with established people from the industry. The best part is when you find out how down to earth and chill they are. Musicians are really able to connect with each other because it comes from a very genuine creative place. Meeting AR sir was a dream. He is so inspiring, and he is all about the music, and he's really chill!
Your first Hindi song 'Baatien' was released during the lockdown. What are some of the challenges you face when moving to a different language? Do you feel the need to study the nuances of the language before you write a song?
I did get my song double-checked by a friend for grammatical errors! I didn't have to study it because again I want to keep the feeling very genuine and simple.
The moment when you realized you have finally arrived!
Well, I am still waiting for it to come!
Who are some of the role models you look up to in the industry?
I look up to a lot of my friends who are working as actors and musicians who have carved a path for themselves in films and shows and are now killing it. I look up to Vishal Dadlani as well apart from being an amazing musician and promoting talent, he also isn't afraid to speak his mind, and it's very important that celebrities, especially in India, use their platforms to create awareness about different things. Others would be Tipriti and the band Soulmate, my grandmother Jalabla Vaidya - one of the only Indian actresses to have performed on Broadway (solo!)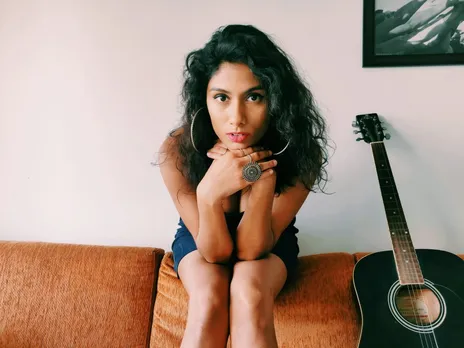 Any anecdote that you'd like to share with our readers?
I spent a while in New York living on my own or with my friends, getting gigs, working as a waitress, and almost leaving India for good, but as soon as I got to know, I won this NEXA project to shoot and record with AR Rahman, I rushed back to India!
The dates were a little messed up, and MY PHONE WAS DEAD the last few days in America, so the NEXA team almost kicked me out. I somehow made it back. Though the winners had already recorded with AR sir, and I almost had a nervous breakdown, but somehow convinced the NEXA team to tell AR sir to let me record my part. They were able to convince him, and I literally recorded the next day after landing from NY, and we could only record between 1 am and 6 am, as he had an early flight and was busy in the day!
It was crazy, I literally stumbled into the studio all jet-lagged, but his energy and vibe just made me realize that HEY THIS IS WHY YOU WERE BORN so that you could have the opportunity to meet and record with artists like AR RAHMAN, so DON'T MESS IT UP. and I just really enjoyed that time!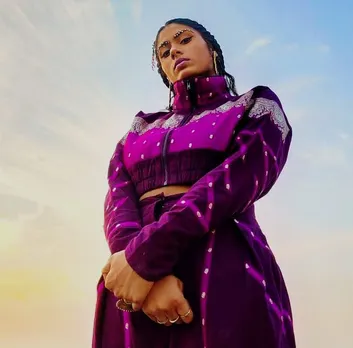 Quick 5:
Current Fav song/songs: Anything by Kid Cudi and Lizzo right now, also loving Jungle Mantra from White Tiger.
Fav Indian Music Artist: Soulmate, RajaKumari, AR Rahman
A song that usually uplifts your mood: Any throwback from high school- 2000s stuff; Usher, T-pain that whole zone!
If your life was a song, it would be: I want to say Clubbed to Death from The Matrix. I wish that's what it could be.
Your most cherished music project to date: Definitely recording with AR sir and singing the Beatles with my grandfather.
Let's run down to local favorites from your current city, Mumbai:
Fav Food: Tanjore Tiffin Room and Izumi
Fav Cafe/ Club: Haven't been in so long, I need suggestions!
Your Fav. street food stall: The guys outside Yashraj Studios that make sandwiches!
Your go-to local spot: Doolally
A song you would like to dedicate to your city: Midnight City by M83
Listen to Nisa's recent hit 'Let you Go' here:
Follow Nisa Shetty on Instagram here!
For more such stories follow Local Samosa on Facebook,  Instagram,  Twitter, and Telegram.