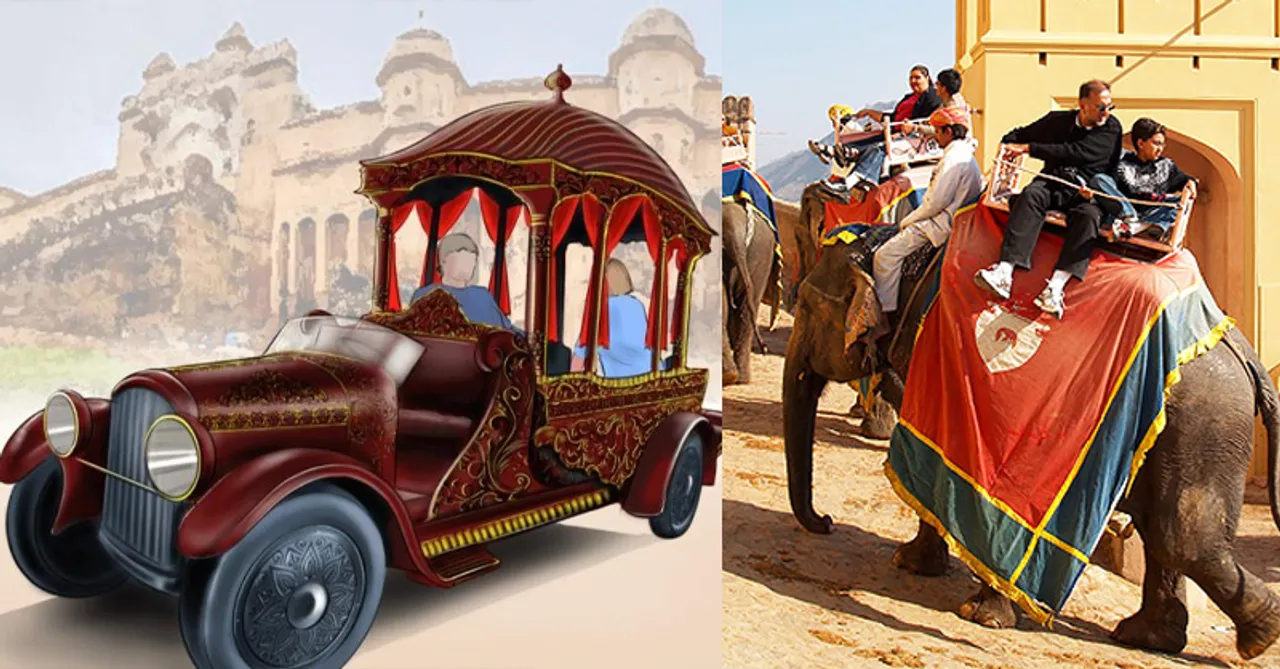 This electric chariot at Amer fort will safeguard animals and tourists from health and safety risks too.
Animal cruelty is real, and we can't ignore it. PETA has always been vocal about this, and it recently submitted a design of an electric chariot that can replace elephants at the Amer Fort, and we are delighted to see it.
#PETAIndia representatives, in an in-person meeting with #Rajasthan Chief secy Niranjan Arya, submitted a design of royal chariot for replacing elephants at #AmerFort.

The unique design, which @PetaIndia&Desmania Design suggested to be named "Maharaja",resembles a royal chariot. pic.twitter.com/6WgWv9asNA

— IANS Tweets (@ians_india) January 29, 2021
PETA has collaborated with 'Desmania Design' this time, and has come up with a design of an electric vehicle named "Maharaja'. This vehicle not only can carry 4 passengers at a time but can also smoothly ride on the hilly terrain of the fort! Sounds perfect right?

"Desmania is happy to offer this eco- and animal-friendly electric vehicle design. It would deliver a memorable experience for visitors while helping to end archaic elephant rides," says Desmania Design Managing Director Anuj Prasad.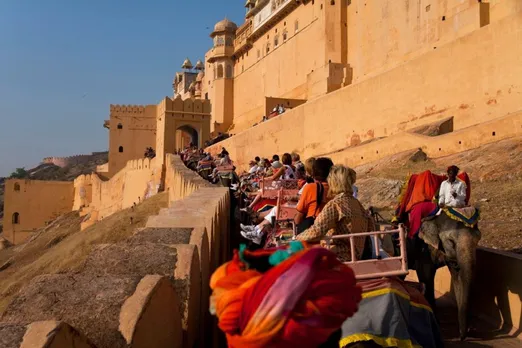 Recently the Animal Welfare Board of India had inspected elephants used for rides at Amer Fort, and the details are shocking. Firstly, It was found that 28 elephants are over 50 years old. Secondly, the other 10 elephants have Tuberculosis. And above all, 19 elephants are completely, or partially blind. Many of the elephants have several wounds on their legs. The elephant rides on the Amer fort has also been violating the 200 kg limit. This data clearly sum up the abuse of these captive elephants at Amer fort!

It is delightful to see PETA coming up with such an initiative that will safeguard tourists and these innocent creatures. Kudos to team PETA, and Desmania Design!

So, what do you think about this cruelty-free ride? Tell us in the comment section below.
For more such stories follow Local Samosa on Facebook, Instagram, Twitter, and Telegram.