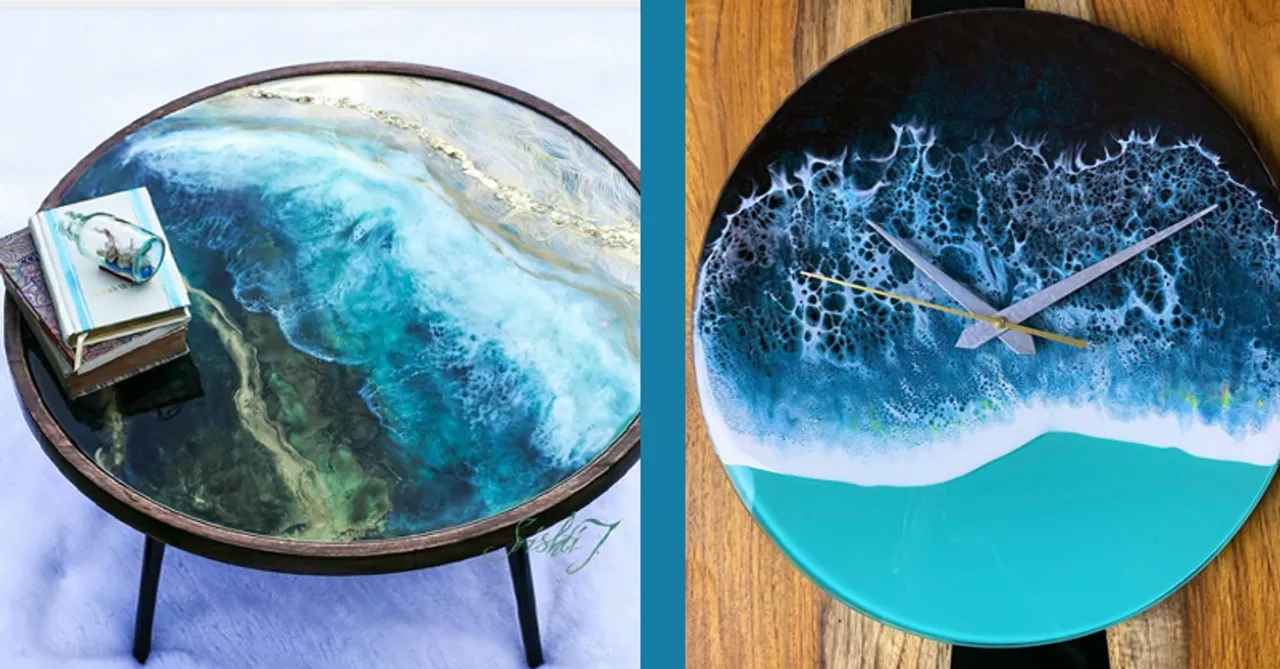 Resin Art is the new cool. As Instagram portals have opened up opportunities for people to flaunt their work, these resin artists of India have indeed marked their presence with their fabulous artworks!
Artists today have taken advantage of the versatility of resin and have moved ahead of canvas paintings. It works on similar lines of fluid painting and is usually poured on a base and allowed to follow natural patterns till it completely dries. These talented resin artists of India have experimented with art and have produced some quality merch that you can take a look at on Instagram.
1. Drikshita
Drikshita is a Delhi based artist who is into fluid art, resin art, and mandala art. She conducts online and offline workshops. Get your customized fancy merch today.
2. Srishti Jaiswal
Srishti Jaiswal is a self taught artist who is into different types of paintings like resin, acrylic, mandalas, home accents and decor. Follow her for some aesthetic satisfaction.
3. AMI
AMI is a Doctor and an Artist who is into ink art as well as a resin artist. You can order some fancy coasters and clocks by clicking here.
4. Kumar
Kumar is a Bangalore based, self-taught artist with his main focus on resin art. His artwork centers around the echoes of nature. Order some amazing merch of Kumar's by clicking here.
5. Akanksha
Akanksha is an artist who is into oil, resin, acrylic, and alcohol painting. She conducts workshops and is up for collaborations too. Her artwork is on sale so get a look at her feed and pick what you want.
6. Poonam Shah
Poonam Shah is a resin artist from Mumbai who handcrafts unique products. Her artworks are for sale PAN India. She conducts online workshops too. Go check out!
7. Hasti Gala
A Hyderabad based artist and an interior designer, Hasti Gala is into functional art and home decor. She is a part of the creative squad at Beyond inks.
8. Aarthi Goyal
Aarthi Goyal is a full-fledged, established resin and fluid artist. She is also an educator at Winsor & Newton.
9. Saloni Rastogi
A Lucknow based artist, Saloni Rastogi is into handmade and customized artwork. You can place your orders with your specifications by visiting her profile.
For more such stories follow Local Samosa on Facebook,  Instagram,  Twitter, and Telegram.