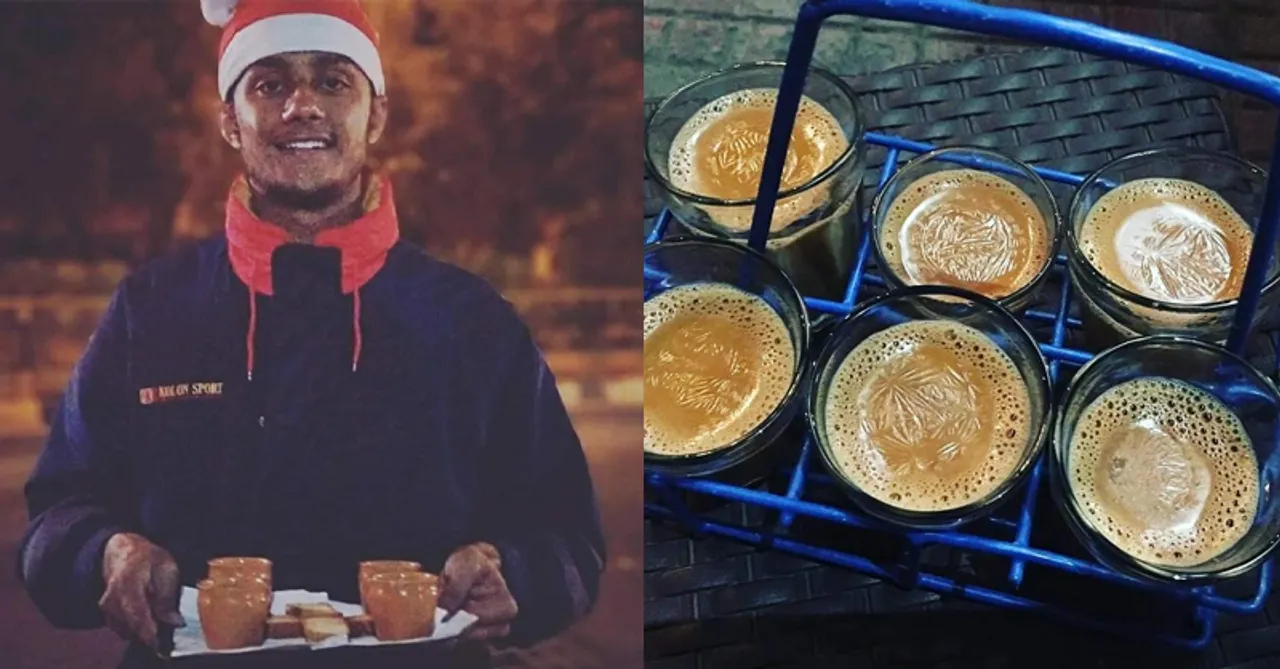 Did you know of a tea stall that conducts social meet ups and organises events? Check out how MBA Chaiwala made this possible!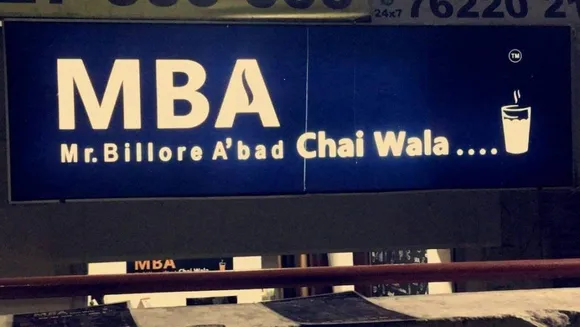 Like every other student, he also dreamt of getting into IIMs- top business schools in India. He appeared for the Common Entrance Test (CAT) thrice but failed to clear every time. Soon after dropping the idea to clear the exam, he opened a tea stall in 2016, and guess what, he is now invited to IIMs to talk about his success story. His Chai stalls do not only offer Chai but provide an opportunity to make social circles. This inspiring story of 24-year-old, Prafull Billore from Ahmedabad is no less than a proof that every individual has different capabilities. And, one just needs to recognize it. In an interview with Local Samosa, Praful Billore talked about the beginning and drastic success of MBA Chaiwala. He also talked about how he kept up with the audience during the lockdown. Here's an excerpt from the interview.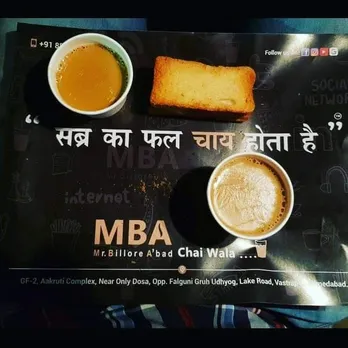 You started organizing quite a few meetups and events early in your journey. How important do you think is building a community and network to grow?  How do you manage to thrive on it even during the pandemic?
I think, when you open a business, there should be more than one reason for people to visit you. Hence, I realized quite a long time back, that people need something else apart from just sipping chai. That's how I thought why not make the chai stall, a place for networking and meetups. Building a community is definitely important for any business to grow. Increasing the branches of business help in other things like personal life, business life, and overall growth. Community building also hones the skills required for an effective business. Hence, I believe that community is all about communication. And, communication makes people great leaders.
After the pandemic hit, I started organizing zoom meetups and other online sources. I also used Instagram live feature. But one thing is sure that doing meet-ups online is difficult.
Since 'MBA Chaiwala' stalls were used to be a social meeting spot, how did the lockdown effect this setting?
The lockdown was very harmful to us as it was for other businesses. COVID let people incur huge losses and there is no doubt about it. We used Instagram and Facebook Live features after the lockdown got imposed. However, we suffered a great setback since the food and drinks industry can only operate physically.
In January 2020, you had put up your stall at AAP headquarters ahead of polls to appreciate their fresh ideas and work. Do you think down the line you would like to join politics to bring positive change?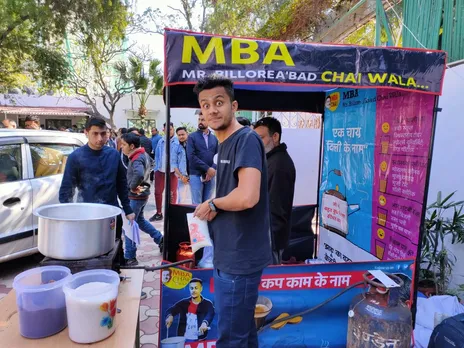 I can't say I will definitely but it has always been one of the choices. I focus on the present. So, that "putting up a stall at the AAP headquarters" was also a part of the business. And, I intend to give my best where I am currently involved.
What arrangements have been made in your stalls to deal with Coronavirus?
The only way we can deal with Coronavirus is to make sure people wear masks. In our stalls too, wearing masks are compulsory. We also take care of social distancing at the stalls. Apart from this, we have increased the duration for stalls to 18 hours a day. We have also started online delivery of tea.
What are some challenges that you faced while running MBA Chaiwala?
The first-ever challenge that I faced while executing the idea was "how to convince my parents". Coming from a reputed family, I could not gather the strength to convince my family for opening a roadside stall. This was just unacceptable for them.  It took me more than fifty days to gather the strength to start it. Then, some challenges were hidden to me. I faced a lot of problems from local vendors like Sabzi wala, Panipuri wala. Local police and Municipal Corporation also contributed to the problems. These things become very disheartening sometimes. But somehow, I  did it because I had no option other than this. And, some people supported me, so, I kept on trying.
What according to you makes MBA Chaiwala stand out amongst other Chai Cafes?
We don't sell Chai. We are an emotional and inspirational place. We have put a whiteboard at our stall for people. They often write enquiries about the future possibilities of jobs. Then, people, across the domain come and contact them. So, the tea stall is a place where random people come and talk about the things they like. That's how the stall also maximises the social meetings among people. Basically, we are the task bearer for the people who want to do something. It is the result of our idea that people moved from reacting "haha" to "love" on Facebook posts.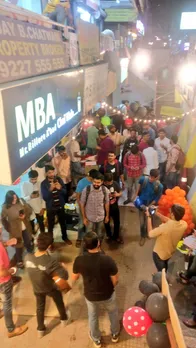 We see your social media game is strong. What were the three things that helped you create the necessary buzz and sustain it?
Firstly, I have tried and used all things that I learned while studying and preparing for CAT. Second thing is that I keep on doing the N number of events. I organized a book exchange program, an entrepreneurship program, etc. Then, there was an event that helped a lot in maintaining the buzz around the tea stall. On Valentine's Day, we distributed free chai to singles since they are the ones who feel left out. Later, people also came to me saying "you are Messiah for us".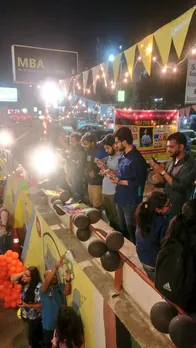 Do you plan to franchise?  From a stall to a cafe to wedding stalls, what are your plans next?
Yes, we have recently launched the franchise part which will be in the exhibition from January 1. We are also looking for potential partners from across the country.
We have heard a few of your talks. Do you think in near future, you would like to host sessions to share your learnings with the budding entrepreneurs?
Yes, it could be a good way to learn things from different people. Also, people learn easily from those who have already executed what they are thinking about.
One advice/suggestion you would like to give aspiring entrepreneurs out there?
I believe that fear is temporary but regret is forever. So, I would like to say this to aspiring entrepreneurs that "don't be scared". Because fear is always temporary. But the marks of regret is very strong in life. So, "be wise and stay wise".
Prafull Billore had established his first tea stall in Ahmedabad in the year 2016. After he gained popularity, he also set up branches in other cities.
For more such stories follow Local Samosa on  Facebook,  Instagram,  Twitter, and Telegram.