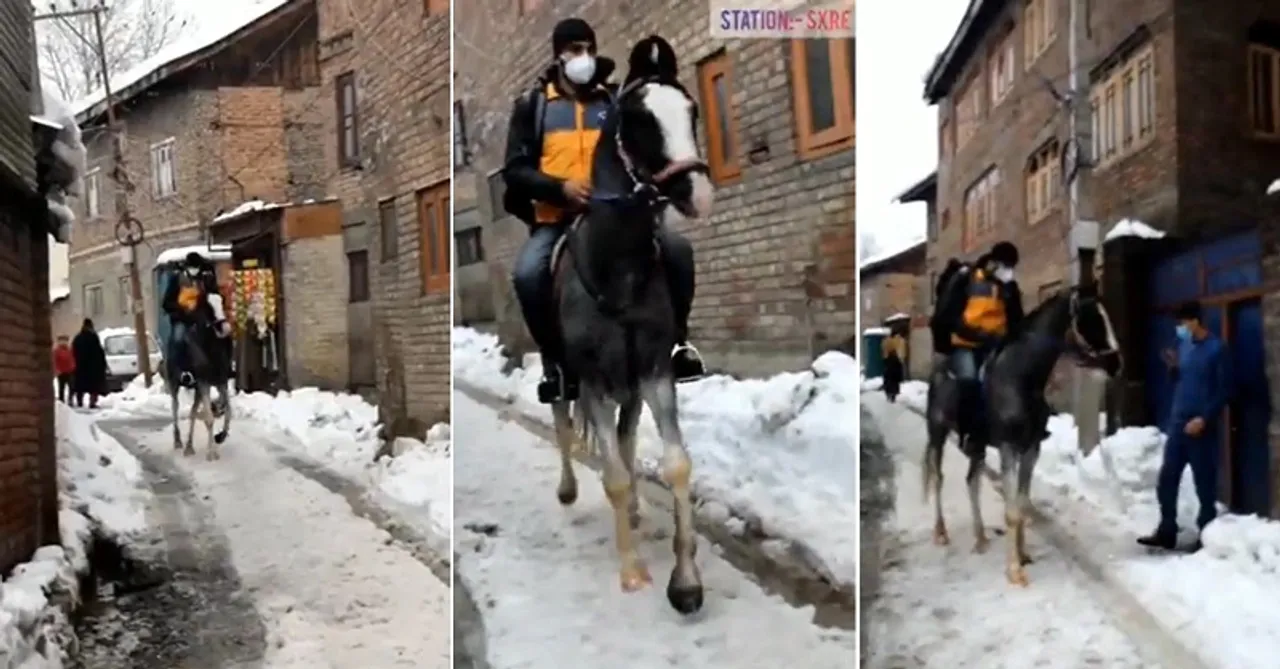 A viral video on Twitter shows that an Amazon delivery boy reaches on horseback to deliver products to customers. He received a lot of appreciation from Netizens.
We all get desperate after ordering stuff online. And, the excitement with which we wait for the delivery person after that is just unmatched. Hence, imagine the level of excitement if the delivery boy reaches on horseback! This is not an imaginary story but a real incident that took place in Srinagar.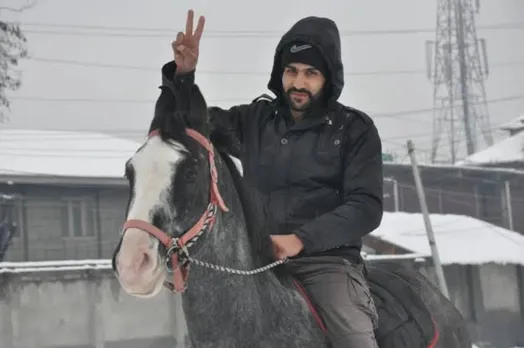 Srinagar is receiving heavy snowfall for the past few days. In such a situation, transportation modes have taken a hit. Even then, an Amazon delivery boy did not give up. He travelled on a horse to deliver products on January 14, which got captured.
Video shows delivery boy reaches on horseback
A photojournalist, Umar Ganie, had first tweeted a video in which the delivery boy could be seen riding the horse. Further, he gets off the horse and delivers the package to an Amazon customer.
The video soon took the rounds of social media. After that, Amazon also retweeted the video writing, "Delivery still happens as promised."
The delivery boy received a lot of appreciation from the people. Social media users praised him for being determined to work.
Really, what an amazing effort!
For more such stories follow Local Samosa on Facebook,  Instagram,  Twitter, and Telegram.