Bhagyashree Pathak has been a saviour for those who wanted to learn to invest in the share market during the lockdown. She is making videos in Marathi since June, and is your go-to guide for anything related to stock market.
2020 has been tough for us, and the lockdown was even tougher, as everything was on a shut down for months. In such times, when many sectors were working slow, investing in the stock market saw a boom. And as lockdown taught us to save and so many people wanted to invest this year, but had no idea about what to do after opening a Demat account. This is when our share market expert, Bhagyashree Pathak, decided to make videos on the stock market.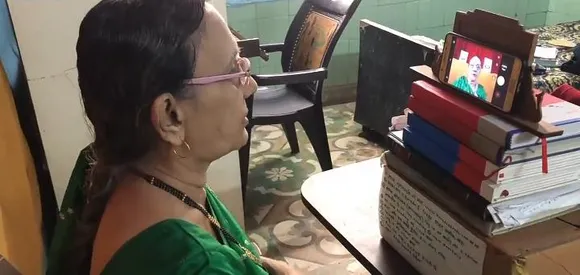 The Beginning of Market Ani Me!
Bhagyashree Pathak is a self-taught investor, and has been active in stock market for last 15 year as an investor, tutor, author and guide. Though she has been sharing her knowledge about the stock market on her Marathi blog 'Market Aani Me' since last 4 years, but then decided to level up by starting a YouTube channel by the same name in June, where she educates people about the share market concepts in simpler manner.
Bhagyashree listens to the TV updates while working. She records her videos in the evening, right after the market is shut. In order to know what else is happening in the market, she gets her updates from the internet. She does a lot of research, and reading, and consumes everything that can help her make the videos better.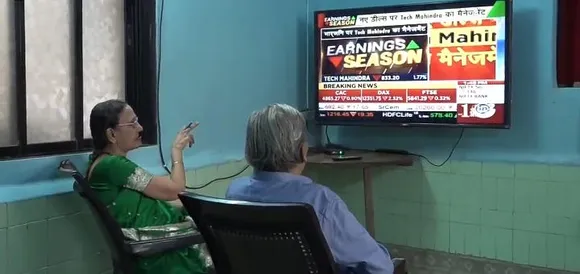 Age is just a number!
This share market expert is so passionate about her job, that she works continuously for almost 12 hours a day. Her day begins at 7 sharp in the morning. She keeps making notes by either watching TV or reading something on the internet until 3.30 pm. After that, she starts working on her blog, for which her husband helps and types the article. And, when everything is ready, she starts shooting videos.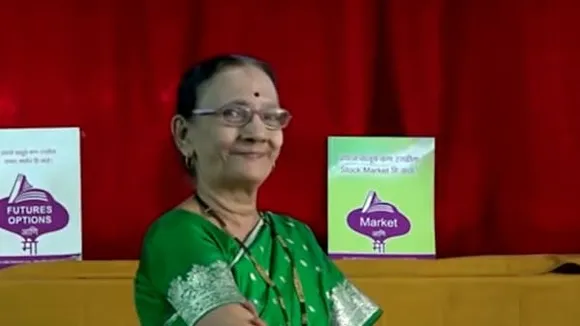 Bhagyashree believes in acquiring knowledge, and that's the reason why she did not sit idle even after her retirement. She kept learning and ended up helping many others with her knowledge of market-related issues.
Since June, she has made more than 100 videos, and each video is about 10-11 minutes long. With over 59k subscribers on YouTube, Bhagyashree Pathak is giving us some major retirement goals. Her story really proves that age is just a number, and if you have decided something, you can do it.
Brush up on your stock market knowledge with Bhagyashree Pathak:
For more such stories follow Local Samosa on Facebook,  Instagram,  Twitter, and Telegram.