2021 is on it's way, and we know you are making plans for it. Since we are still recovering with the deadly covid-19, we all will have to stay indoors. But hey, don't worry it's going to be fun, and Local Samosa will tell you how! Check these fun ways to celebrate new year eve at home and welcome 2021 with all smiles.
New Year has always been about dancing, partying and clubbing, but have you ever thought of celebrating new year ever at home? Well, this year sadly we'll have to do it. But that doesn't mean it will be boring. Try these fun ideas and celebrate new year eve at home. Trust us you we have got something for everybody!
1. Virtual New year eve
Let's not forget that the things are still not back to normal, and we can't really go out for long hours (still not safe guys, even if you wear masks). But that doesn't mean you can't have fun. Thanks to technology and the internet we can still see our loved ones. So, why not plan a virtual new year eve party, where you all can get ready, wear makeup, sing, talk, discuss your new year resolutions and what not. Once you will start talking, you won't notice the screen. You will need a stern platform to keep your devices so that the virtual meet up is not interrupted in between.

Buy a perfect laptop stand from Ptronics here.
2. A themed get together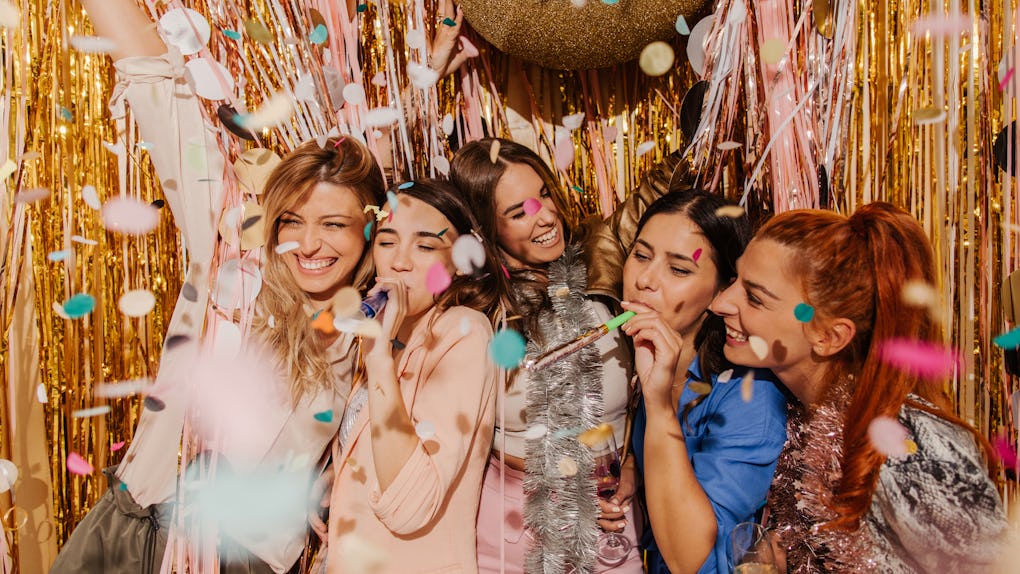 With all proper precautions you can invite a few of your close relatives and friends, and celebrate the beginning of 2021 with a cool theme. It could be a 90s look, or your favourite anime characters, or a Bollywood themed party, or anything you love. All you gotta do is, decorate your place with something shiny, wear the costumes, get ready, click a lot of pictures, play theme based games, or do anything. You'd come up with more fun ideas when everybody will be there!

Shop some really good quality party props from NJ Party Shop here, and decorate your place like a pro!
3. Fun game night
This is our personal favourite. Make something delicious at home, or order online, wear the most comfy outfit, sit with your game partner, and just start playing! It could be your favourite videogame, Antakshiri, ludo, treasure hunt, UNO, Carrom, Dumb Charades or any game. And, off-course sleeping is not allowed. Order your favourite food for dinner, and a lot of munchies for the game, and enjoy fun new Year eve at home.

Try some of these quick baked recipes and munch on them while playing!
4. Home Spa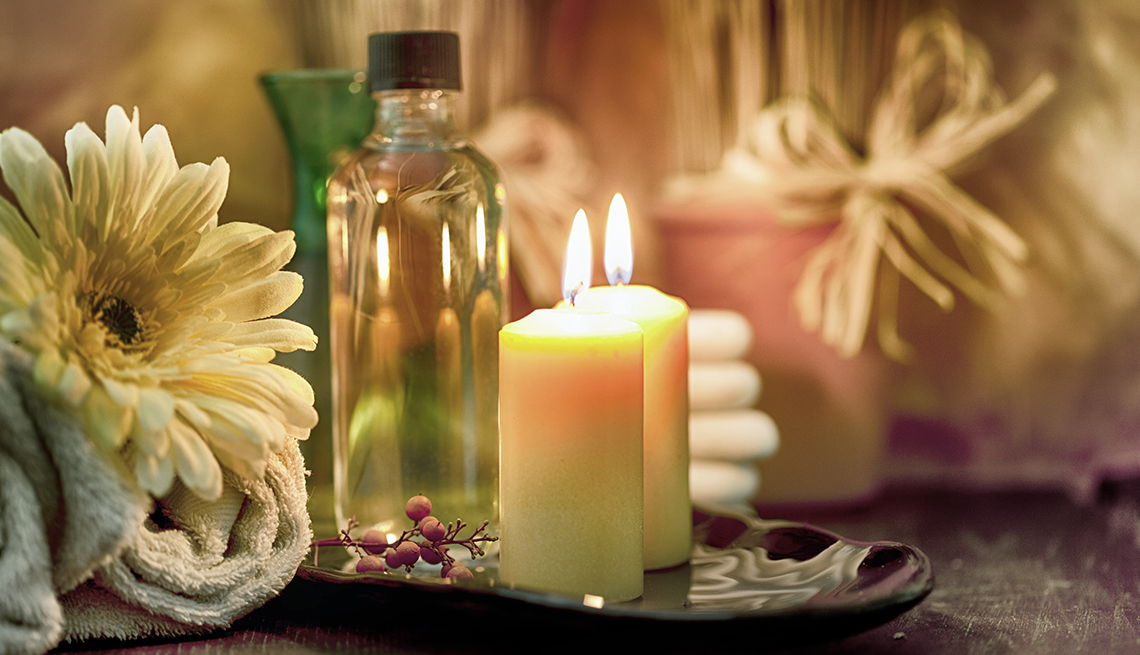 2020 was exhausting, and even though we were at home most of the year, we are still tired. So, why not plan for a home spa session, where you can pamper yourselves, and relax. Do a dry brushing session, apply hair mask and face mask. Give yourself a comforting massage, try some DIY matcha masks, hydrate your lips, and enjoy a nice warm bath. Do not forget to dim the lights, play some soothing music, and light scented candles to get a perfect ambiance!

You can buy some aromatic scented candles from Joyous Bean here.
5. Create a time capsule
Want to do something super different for new year? Then make a time capsule guys. A time capsule is a historic cache of goods, or information as a deliberate method to communicate with future people. All you have to do is buy a box or a cylinder shaped container, and fill it with different things like coins, your diary, your favourite toy, Polaroid pictures, confetti, newspaper of that day, or your favourite book. Basically anything that you want future humans to see. Now when the box is ready, go out and dig a deep hole and bury it down, and you are done! Exciting right?

Shop some pretty metal trunk and boxes from Elan for your time capsule here.
6. Create a photo-booth
It always happens that you are at a party, and there's a photo booth, but just because of the crowd you don't get to click enough pictures. So, why not make your own photo booth this new year eve and click as many photos as you want. They are super easy to make, and will hardly require a couple of hours. So dress up, and start clicking!!

You can order props for the photo booth from Dhol Dhamaka here.
7. Decorate your place for new year eve
Your home can be turned into a party place in just couple of hours. If you are staying home then why not style it a little and keep it party ready for the last evening of the year. Make everyone say wow with this easy and simple decor tutorial by MASS Art and Craft.
8. A movie marathon
Keep the bowls of popcorn ready, along with pizzas and your favourite drink. Turn off the lights, wear your night PJs, and binge watch that series which you couldn't finish because of work. You can make it more happening by making chits. Pick a chit randomly and watch the one that's written on it, or just simply make a list of your favourite shows /movies and enjoy a movie marathon on this new year eve with your family.

Buy projector & screen for a fun movie night on rent here.
9. Dress up, dance and karaoke
Get ready, wear those shimmery clothes, turn on the music and start shaking. Dance like nobody's watching you and when you are done, start a karaoke session! It doesn't matter how good you sing, but it's about how loud you can get and dive into nostalgia while singing your favourite songs. This could be taken forward with fun throwback story session where everybody's talking, laughing and having fun! Nothing beats a fun dance and karaoke night with your loved ones.

Shop for some really cool speakers and karaoke mic fromPersank Kraoke here.

PS: Be it any activity, click a lot of pictures with a Polaroid camera, and give each other a copy of it!

Well, now we're sure that you have a clear picture of what you are going to do for this 31st and celebrate new year eve at home!
For more such stories follow Local Samosa on Facebook, Instagram, Twitter, and Telegram.
Comments
comments