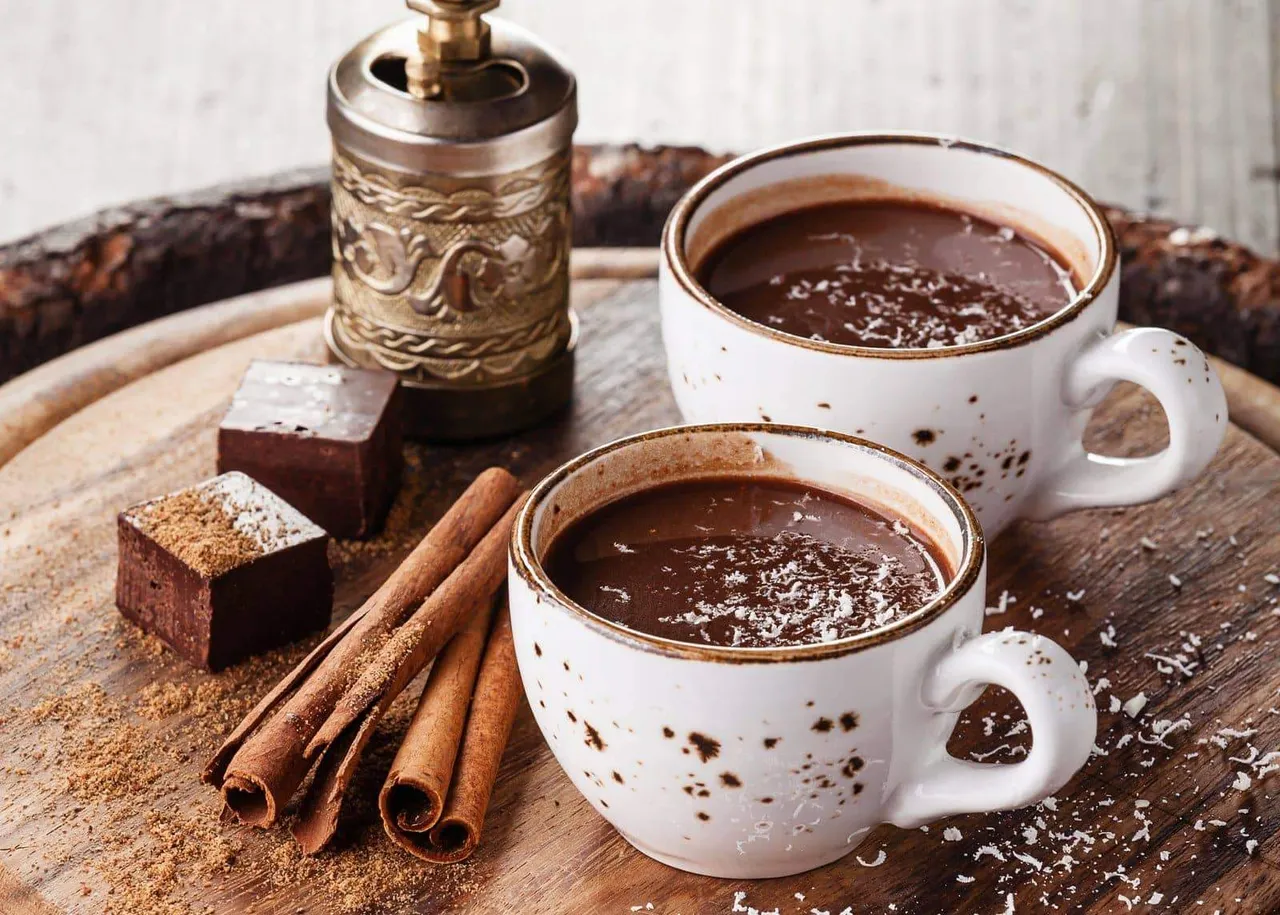 Warm-up to some sizzling hot chocolate in this cozy winter weather as you snuggle under your blankets and binge-watch shows and movies. These hot chocolate premixes are a must-try, and you are just a tap away from them.
Top your hot chocolate with whipped cream and soft marshmallows and sip this sickeningly sweet drink. This thick and luscious drink calms those cold shivers that run down your spine every now and then during the winters. Get that serotonin rush as the ambrosial drink magically seeps into your pores. Get your favorite hot chocolate premixes from these must-try brands.
1. Tiggle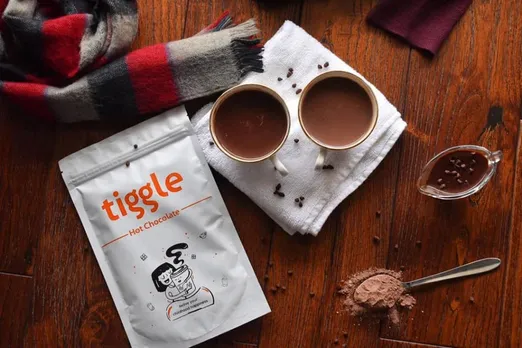 Tiggle is hot chocolate brand that serves you mugs of happiness. Relive your childhood happiness and try out their light and dark hot chocolate drinks as they curate classic ingredients and convert it to joy! Start your day with some Tiggle Hot Chocolate by clicking here.

Price: INR 279
2. Mason & Co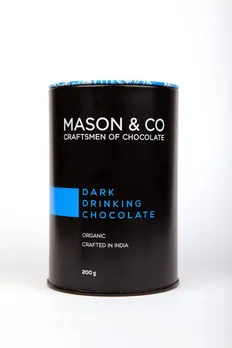 Mason & Co is known for their high-quality chocolate as they execute every step of the chocolate-making process in an authentic style. They use organic beans from certified farms procured from South Indian farms. What's more fascinating about them is that they have an all-female workforce. Order your hot chocolate from them right now, right here.

Price: INR 430
3. CocoCart
Indulge in sweetness with a variety of gourmet chocolate delicacies that CocoCart has to offer. They believe that "there's no sweeter gesture than something sweet", and therefore cater to your sweet tooth. They have both dark and light drinking hot chocolate, so you can pick your choice as per your mood and taste. Tap, order, and indulge with CocoCart here.

Price: INR 1190
4. Smoor
Smoor has an exquisite chocolate studio of its own with a huge lounge space promising you a wide array of enticing chocolates, desserts, and drinks. Their creativity is depicted through the varieties of hot chocolates that they provide. So try out new versions of hot chocolate from Smoor simply by clicking here.

Price: INR 105
5. Entisi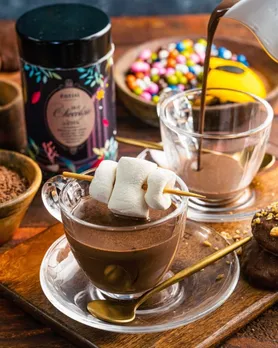 Entisi Hot Chocolate mix is made with 70% dark chocolate giving you that bittersweet cocoa taste. This hot chocolate serves the taste buds of vegans too and promises you a heavenly experience. Their rich, smooth, and velvety drinking chocolate will soothe those chills you get during the winters. You are just a tap away from your hot chocolate treat. Click here.

Price: INR 495
6. Sattvic Foods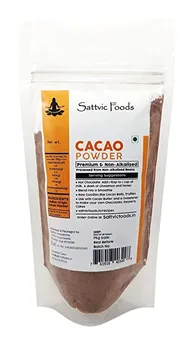 Sattvic Foods use unprocessed 'cacao' that is sourced from a small family-run enterprise in Kerala that produces high-quality beans. The rich flavor of their cacao will make you gulp down your hot chocolate drink in a jiffy. They believe that their cacao beans contain 4 times the antioxidants of goji berries (The highest non-cacao source of antioxidants). Order some extremely healthy and super tasty hot chocolate drink from here.

Price: INR 250
7. Christopher Cocoa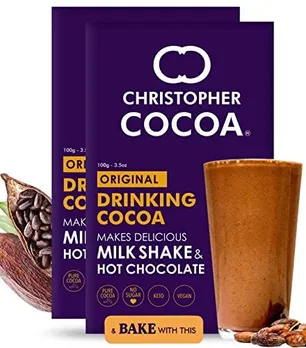 Christopher Cocoa was established to pay tribute to the journey of the discovery of cocoa when Christopher Columbus first discovered the existence of these beans in 1502. They give you irresistibly smooth and an extremely chocolaty drink that'll give you an experience like no other. Pay tribute to the cocoa discovery by ordering some of their hot chocolate here.

Price: INR 198 onwards
8. Le 15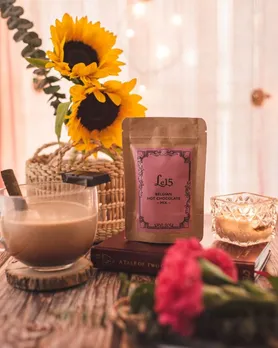 Macaroon Queen Pooja Dhingra's Le 15 has joined the league of various baking and drinking premixes. Her Belgian Hot Chocolate Mix is equally delicious and appreciated by many. To order, click here.
Price: Rs. 185
9. Country Bean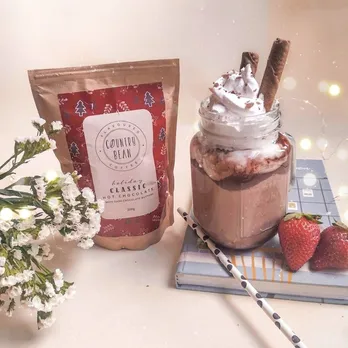 Country bean is famous for its coffee variants, and now they have rolled out their chocolate premix too. This easy to make hot chocolate mix will be perfect to slurp on a lazy chilly day. To buy Click here.
Price: Rs. 495
10. Choko La
For the choco lover in you, this premium Classic Dark Hot Chocolate Blend from Choko La will make your dull day a happy one. You can also opt for a Classic Milk Chocolate mix from them, and it is equally tasty. Its tin packaging makes them a great gift too. To order Click here!
Price: Rs. 450
11. Toska Chocolates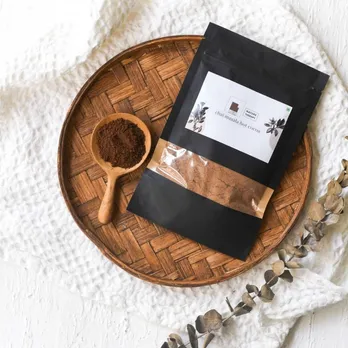 Have you ever heard of Masala Chai flavoured Hot Chocolate? Well, that's what Toska Chocolates brings to your plate, or to be precise, your cup. It's a blend of the goodness of Chai by Kitchen Therapy and chocolaty taste by Toska Chocolates' Cocoa Powder. So to try this new variant this winter season, click here.
Price: Rs. 390
Tell us your favourite hot chocolate premixes in the comments below!
For more such stories follow Local Samosa on Facebook,  Instagram,  Twitter, and Telegram.